Margaret Dalton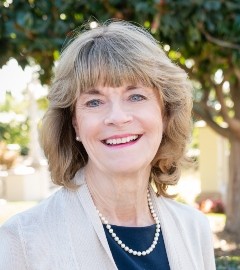 Vice Dean and Professor of Law
JD, University of San Diego

BA, Immaculate Heart College, Los Angeles
Areas of Expertise
Negotiation, Alternative Dispute Resolution, Education and Disability Law, Family Law, Health Law, Child Advocacy/Children's Rights
Professional Experience
Dalton assumed the position of Associate Dean in 2016. Dalton was formerly the faculty director for Clinical and Placement Education for 12 years. She was the supervising attorney for the Education & Disability Clinic, which she created in 2003 with a discretionary award from The California Endowment. She served on the Special Education Advisory Committee for the California Office of Administrative Hearings from 2011 to 2013 and is a frequent lecturer in special education law. She has held positions in the Children's Advocacy Institute and the Patient Advocacy Program. She has been a consultant for the California Judicial Council's Committee on Access and Fairness, the National Association of Child Advocates, and the California Office of Women's Health.
Honors and Affiliations
Dalton received the COMPASS Family Center's annual STAR Award in 2010 for her comprehensive work advocating and representing children with special needs. She was co-recipient of the Law Justice Foundation's annual Witkin Award for Excellence in the Teaching of Law in 2009, and the San Diego Volunteer Lawyer Program named her Attorney of the Year in 2007. The State Bar of California has recognized her work in five separate years with a Wiley W. Manuel Award for Pro Bono Legal Services. Dalton is a member of the California State Bar and admitted to practice in the southern district of the United States District Court. She is also affiliated with USD's Center for Education Policy and Law.
Scholarly Work
"Forgotten Children: Rethinking the Individuals with Disabilities Education Act behavior Provisions" in 27 American University Journal of Gender, Social Policy and the Law 137 (2019); "Did He Really Do That? How to Use Behavior Data to Make Legal Arguments" in Council of Parent Advocates and Attorneys Annual Compendium of Materials (with Lehman) (2013); "Education Rights and the Special Needs Child" in Child and Adolescent Psychiatric Clinics of North America (2002); and "Today's Teenagers: A Special Report" in Encyclopedia Americana Yearbook (Scholastic, 2000).
| SSRN