Lawrence Alexander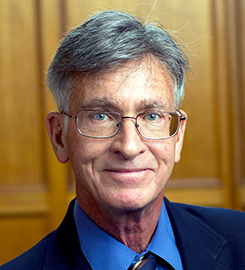 Office:
Pardee Legal Research Center 306
Warren Distinguished Professor of Law; Co-Executive Director, Institute for Law & Religion
LLB, 1968, Yale University

BA, 1965, Williams College
Areas of Expertise
Religious Freedom/Separation of Church and State, Jurisprudence and Legal Theory, Federal Courts, Constitutional Interpretation, Constitutional Law and Constitutional Rights, Constitutional Law, Criminal Law and Criminal Procedure, Law and Religion
Professional Experience
Alexander was admitted to the California Bar in 1968. He joined the USD School of Law faculty in 1970.
Professor Alexander teaches and writes in the areas of constitutional law, criminal law, and jurisprudence.
Honors and Affiliations
Alexander serves on the editorial boards of the journals Law & Philosophy, Ethics, Criminal Law and Philosophy, and the Ohio State Journal of Criminal Law. He is the co-editor of the international quarterly Legal Theory.
Scholarly Work
"Distributive Justice and Retributive Justice" in Oxford Handbook of Distributive Justice (Olsaretti, ed.) (Oxford University Press, 2018); "Ignorance as a Legal Excuse" in Moral and Legal Ignorance (Peels, ed.) (Routledge, 2017); "The Means Principle" in Legal, Moral, and Metaphysical Truths: The Philosophy of Michael Moore (Ferzan, and Morse, eds.) (Oxford University Press, 2016); "Did Casey Strikeout? Following and Overruling Constitutional Precedents in the Supreme Court" in Precedent in the United States Supreme Court (Peters, ed.) (Spinger, 2013); "Redish on Freedom of Speech" in 107 Northwestern Law Review 593 (2013); "Fletcher on the Fault of Not Knowing" in Essays on Criminal Law (with Ferzan) (Christopher, ed.) (Oxford University Press, 2012); "Legal Objectivity and the Illusion of Legal Principles" in Institutionalized Reason: The Jurisprudence of Robert Alexy (Klatt, ed.) (Oxford University Press, 2012); Crime and Culpability: A Theory of Criminal Law (with Ferzan, and Morse) (Cambridge University Press, 2009); Demystifying Legal Reasoning (with Sherwin) (Cambridge University Press, 2008); Is There a Right of Freedom of Expression? (Cambridge University Press, 2005); The Rule of Rules: Morality, Rules, and the Dilemmas of Law (with Sherwin) (Duke University Press, 2001); "With Me It's All 'Er Nuthin: Formalism in Law and Morality" in 66 University of Chicago Law Review 530 (1999); "On Extrajudicial Constitutional Interpretation" in 110 Harvard Law Review 1539 (with Schauer) (1997); "Self Defense, Justification and Excuse" in 22 Philosophy and Public Affairs 53 (1993); and "What Makes Wrongful Discrimination Wrong?" in 141 University of Pennsylvania Law Review 149 (1992).
| SSRN