Mark Lee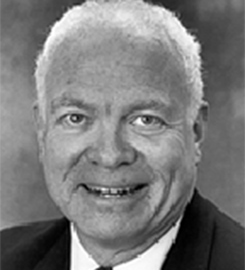 Professor in Residence
JD, 1974, University of Texas

BA, 1971, Yale University
Areas of Expertise
Antitrust Law, Agency and Partnership, Criminal Law, Law and Economics, Securities Regulation, Business and Corporate Law
Professional Experience
Lee practiced for the United States Department of Justice and the Attorney General of Texas. He taught at Georgetown University, University of Colorado Law School, Washington University in St. Louis, University of Miami School of Law, St. Louis University, American University Washingon College of Law, Gonzaga University, University of Salerno, University of Macerata, Erlangen-Nürnberg University, Katholieke Universiteit Brussel, and University of Warwick. Lee serves as a consulting attorney in business organization, securities, antitrust and regulatory matters and as an arbitrator for the American Arbitration Association and the Financial Industry Regulatory Authority.
Honors and Affiliations
In 1992, Lee received a Fulbright Senior Professor Award to teach in Germany and the Belgian National Fund for Scientific Research Award (with Elaine D. Edelman). In 1986, he received a Research Stipendium from the Max Planck Institute for Foreign & Private International Law. Lee served as the J. Lawrence Irving Senior Distinguished Teaching Fellow from August 2016 until May 2019.
Scholarly Work
Organizing Corporate and other Business Enterprises (updated annually), no. 6th (with Gross ) (Lexis Nexis, 2000); and Antitrust Law and Local Government (Greenwood Press, 1985).