Lawrence Alexander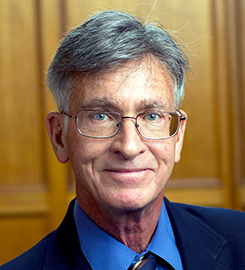 Office:
Pardee Legal Research Center 306
Warren Distinguished Professor of Law; Co-Executive Director, Institute for Law & Religion
LLB, 1968, Yale University

BA, 1965, Williams College
Areas of Expertise
Religious Freedom/Separation of Church and State, Jurisprudence and Legal Theory, Federal Courts, Constitutional Interpretation, Constitutional Law and Constitutional Rights, Constitutional Law, Criminal Law and Criminal Procedure, Law and Religion
Professional Experience
Alexander was admitted to the California Bar in 1968. He joined the USD School of Law faculty in 1970.
Professor Alexander teaches and writes in the areas of constitutional law, criminal law, and jurisprudence.
Honors and Affiliations
Alexander serves on the editorial boards of the journals Law & Philosophy, Ethics, Criminal Law and Philosophy, and the Ohio State Journal of Criminal Law. He is the co-editor of the international quarterly Legal Theory.
Scholarly Work
Legislative Remedies for Violations of Campus Free Speech: The View from 30,000 Feet, in Free Speech and Intellectual Diversity in Higher Education (James Stoner, Paul Carrese & Carol McNamara eds., Rowman & Littlefield 2023)
"Under Color of Law"? Rogue Officials and the Real State Action Problem, 23 Journal of Contemporary Legal Issues 523 (2022)
A Principled Constitution?: Four Skeptical Views (Rowman & Littlefield 2022) (with Maimon Schwarzschild, Steven D. Smith & James Allan)
A Reply to Our Critics, 16 Criminal Law & Philosophy 485 (2022)
How to Govern Conduct, in New Essays in the Nature of Legal Reasoning (Mark McBride & James Penner eds., Hart Publishing 2022) (with Sherwin)
Michael Perry and Disproportionate Racial Impact, 23 Journal of Contemporary Legal Issues 469 (2022)
Connecting the Rule of Recognition and Intentionalist Interpretation: An Essay in Honor of Richard Kay, 52 Connecticut Law Review 1513 (2021)
Advanced Introduction to Legal Reasoning (Edward Elgar Publishing 2021) (with Sherwin)
Culpably Causing the Conditions of Justified Acts: Another Look, 49 Philosophia 107 (2021)
Fish on First, 14 Florida International University Law Review 705 (2021)
Formalist Textualism and the Cernauskas Problem, 23 Journal of Contemporary Legal Issues 169 (2021)
In Defense of the Standard Picture: The Basic Challenge, 34 Ratio Juris 187 (2021)
Proportionality's Function, 15 Criminal Law & Philosophy 361 (2021)
Inciting, Requesting, Provoking, or Persuading Others to Commit Crimes: The Legacy of Schenck and Abrams in Free Speech Jurisprudence, 72 Southern Methodist University Law Review 389 (2019)
The Palgrave Handbook of Applied Ethics and the Criminal Law (Larry Alexander & Kimberly Ferzan eds., Palgrave Macmillan 2019)
Reflections on Crime and Culpability: Problems and Puzzles (Cambridge University Press 2018) (with Ferzan)