Michael Rappaport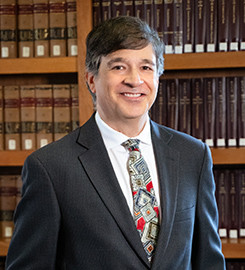 Office:
Pardee Legal Research Center 316
Hugh and Hazel Darling Foundation Professor of Law; Director, Center for the Study of Constitutional Originalism
JD, 1985, Yale Law School

DCL (Political Philosophy), 1990, Yale Law School

Areas of Expertise
Constitutional Law, Constitutional Interpretation, Administrative Law, Originalism, Separation of Powers, Federalism, Comparative Constitutional Law
Professional Experience
Rappaport worked in the Office of Legal Counsel in the U.S. Department of Justice and practiced appellate law with Gibson, Dunn & Crutcher in Washington, D.C. He was a law clerk to Judge Dolores Sloviter of the United States Court of Appeals for the Third Circuit.
Honors and Affiliations
Rappaport is the Director of the Center for the Study of Constitutional Originalism and is the founder of the Originalism Blog. He has taught overseas at the Sorbonne in Paris, France, and at Bar-Ilan University in Ramat Gan, Israel. He is also a member of the Administrative Law & Regulation Executive Committee of The Federalist Society.
Scholarly Work