​General LLM with Concentration
Key Program Features
The General LLM with Concentration is a professional development degree which provides attorneys with additional education in selected areas of study. This degree is ideal for attorneys seeking in-depth training in an area of law in which they currently practice, as well as for those planning to develop a new area of practice.
Available concentrations include: Criminal Law, Employment and Labor Law, Environmental and Energy Law, and Intellectual Property Law
Candidates work closely with the Director to design a program of study that is to their greatest interest and benefit, as well as consistent with available School of Law resources
Available courses may be selected from the upper-division School of Law curriculum and are taught by our distinguished full-time and adjunct faculty
Not all concentrations are available each year; please contact Graduate and International Programs for information about specific concentration availability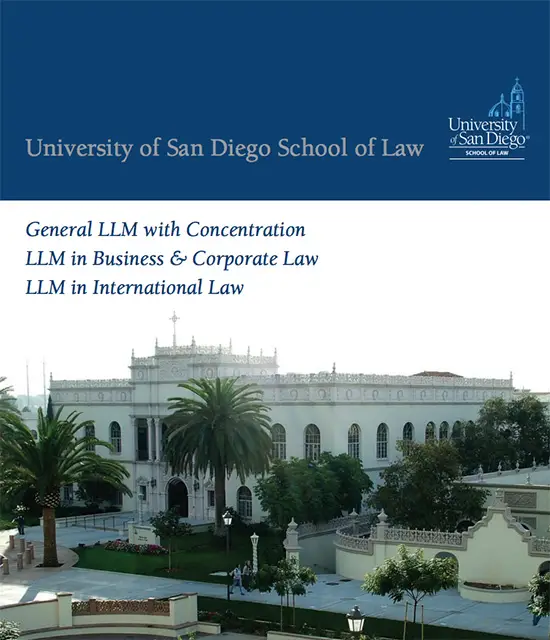 Program Timeline
USD JD/General LLM-IP Law Option
Degree Requirements
LLM Tuition, Fees and Scholarships
Concentration Courses
Please visit the following pages to view examples of current and recently offered courses that are eligible for concentration credit in the General LLM program:
Career Advancement
International Applicants - PLEASE NOTE!