Chris Wonnell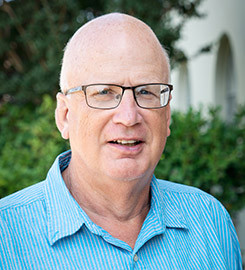 Office:
Pardee Legal Research Center 313
Professor of Law
JD, 1982, University of Michigan

BA, 1979, Northwestern University
Areas of Expertise
Property, Commercial Transactions, Jurisprudence and Legal Theory, Contracts, Law and Economics, Torts, Business and Corporate Law, Real Property and Real Estate Transactions
Professional Experience
Wonnell practiced law in Chicago before joining the USD School of Law faculty in 1984.
Honors and Affiliations
Wonnell was an associate editor of the Michigan Law Review. He was voted professor of the year by USD's student body in 1993.
Scholarly Work
A Law and Economics Perspective on Restitution, in Research Handbook on Unjust Enrichment and Restitution (Elise Bant, Kit Barker & Simone Degeling eds., Edward Elgar Publishing 2020)
Reply to "Democracy, Participation, and Information: Complementarity Between Political and Economic Institutions", 56 San Diego Law Review 961 (2019)
Ribeiro on Mill's Harm Principle, 54 San Diego Law Review 487 (2017)
| SSRN