Lisa Ramsey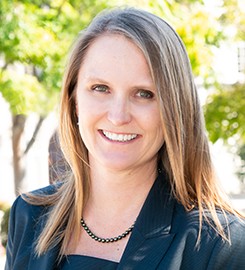 Professor of Law
JD, 1996, University of California, Los Angeles

BA, 1993, University of California, Los Angeles
Areas of Expertise
Trademark Law, Law and Technology, Intellectual Property, Comparative Law, International Intellectual Property Law
Professional Experience
Ramsey was an intellectual property litigation associate for four years at Gray Cary Ware & Freidenrich (now DLA Piper) in San Diego and was a judicial law clerk for the Honorable Rebecca Beach Smith of the U.S. District Court in the Eastern District of Virginia. She joined the USD School of Law faculty in 2004.
Honors and Affiliations
Ramsey's article, "Descriptive Trademarks and the First Amendment" in 70 Tennessee Law Review 1095 (2003), was judged by the editor of the Intellectual Property Law Review (Tripp, ed.) (West, 2004) to be one of the best intellectual property law review articles of 2003. She is a member of the Order of the Coif, the American Intellectual Property Law Association, the International Association for the Advancement of Teaching and Research in Intellectual Property, and the International Trademark Association.
Scholarly Work
| SSRN