University Recommended Back-Ups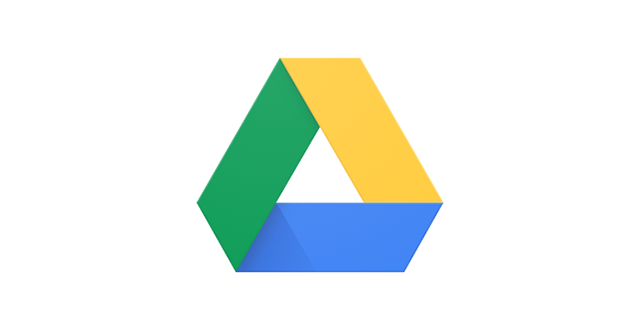 The University of San Diego recommends using Google Drive for all back-ups.
G Drive is:
Free
Unlimited
Accessible anywhere you have Internet
Continuously backed up on Google's cloud
G Drive can be used as a web version or a desktop version. 
Web Version
Open a new browser window and type drive.google.com and sign on using your USD One credentials. Alternately, while in your gmail account or any other Google app, you can go to the nine dots in the upper right hand corner and select Drive from the list.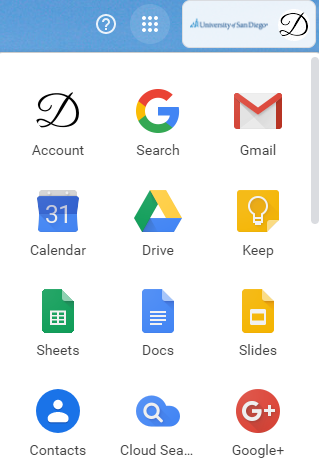 To make a shared drive for your department: 
Click on Shared drives.
Click on New, at the top left of the page.
Enter the name of your department's shared drive.
Click Create.
At the top of the screen, click on Add members.
In the box that opens, type each person's email address and what type of privileges you want them to have. We suggest having 2 people designated as "Managers" (Managers can manage content, members and setting) and designate all others as "Contributors" (which can add and edit files but not delete them).
Enter a message or check and click SEND.
Repeat steps 5-7 for each member.
Next, it is recommended that you make folders for each person in the department and other folders, as needed, for sharing documents.
To make a folder:
Click on your Department Shared Drive.
Click on New -> Folder and give it a name such as meeting notes, general documents, assignments, etc.
Click on the folder and give it a name.
Any files that you load into this folder will now be accessible to everyone in the department.
Remember, anything in a shared drive can be seen by all the members. 
Desktop Version
Download Google Drive File Stream to your computer. Select Business and then click on Get Started. The download can be found at step #5. on the page that opens.
Once the file has downloaded, click on it to run it. 
When it is done, open File Explorer .
You should now see Google File Stream listed as your G: drive.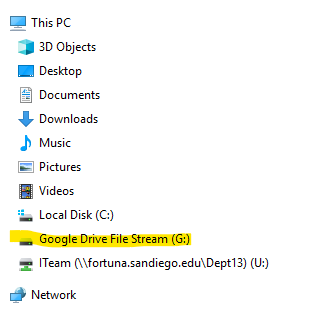 5. Click on Google Drive File Stream (G:) and then on Shared Drives. Using Google File Stream you can only make a new folder in My Drive, not in Shared Drives. 
6. Use Google Files Stream as you would Windows File Explorer. You can save files with any extension to your Google File Stream.