Media Lab and Recording Studios
Media Lab Overview
The Media Lab is located in Maher 176 and available to faculty, staff, and students for assistance with:
Video project consulting
One-on-one or group trainings
Recording setup in our video studio
Video editing
Multimedia integrations
Web video to digital file conversion
Screen recording and narrated slideshows
Podcasting & voiceover
Video conversion, exporting, and uploading
Hours and Usage
Our hours of operation are Monday-Thursday 8am-7pm and Friday 8am-6pm. Please note the use of the podcasting/voiceover rooms and Media Lab Presentation Recording Studio by students is specifically for USD coursework assignments.
Media Lab Podcast/Video Editing Station Reservations
There are eight 27" iMac computers equipped with Final Cut X, Adobe Creative Cloud, iMovie, Davinci Resolve, Keynote, and Microsoft Office to assist with multimedia coursework. The Media Lab also has a professional cinema editing suite for professional editing use.
The podcasting/voiceover rooms are located on Station 1 (up to 2 people) and Station 2 (up to 3 people). 
The podcast/voiceover rooms soundproofed and the ability to hear yourself and others when recording with the use of built-in headphones.
Each station comes with the ability to download royalty-free HD video clips and music for your coursework directly from MotionArray.com
Media Lab Presentation Recording Studio
The media lab also has a presentation recording studio where USD students, staff, and faculty can record video. The space is best suited for up to two presenters on screen. The video get recorded to a drive that can then be transferred to you for editing or uploading. 
A presenter can plug a USB cable into their laptop to record directly to their laptop by using Zoom (or Panopto) just as if they were using a webcam.
A presenter can also connect their laptop to the built-in video switcher to switch between being on camera or showing the laptop presentation.
Our media lab staff can assist connecting your laptop if needed, technical questions, and how to use the teleprompter.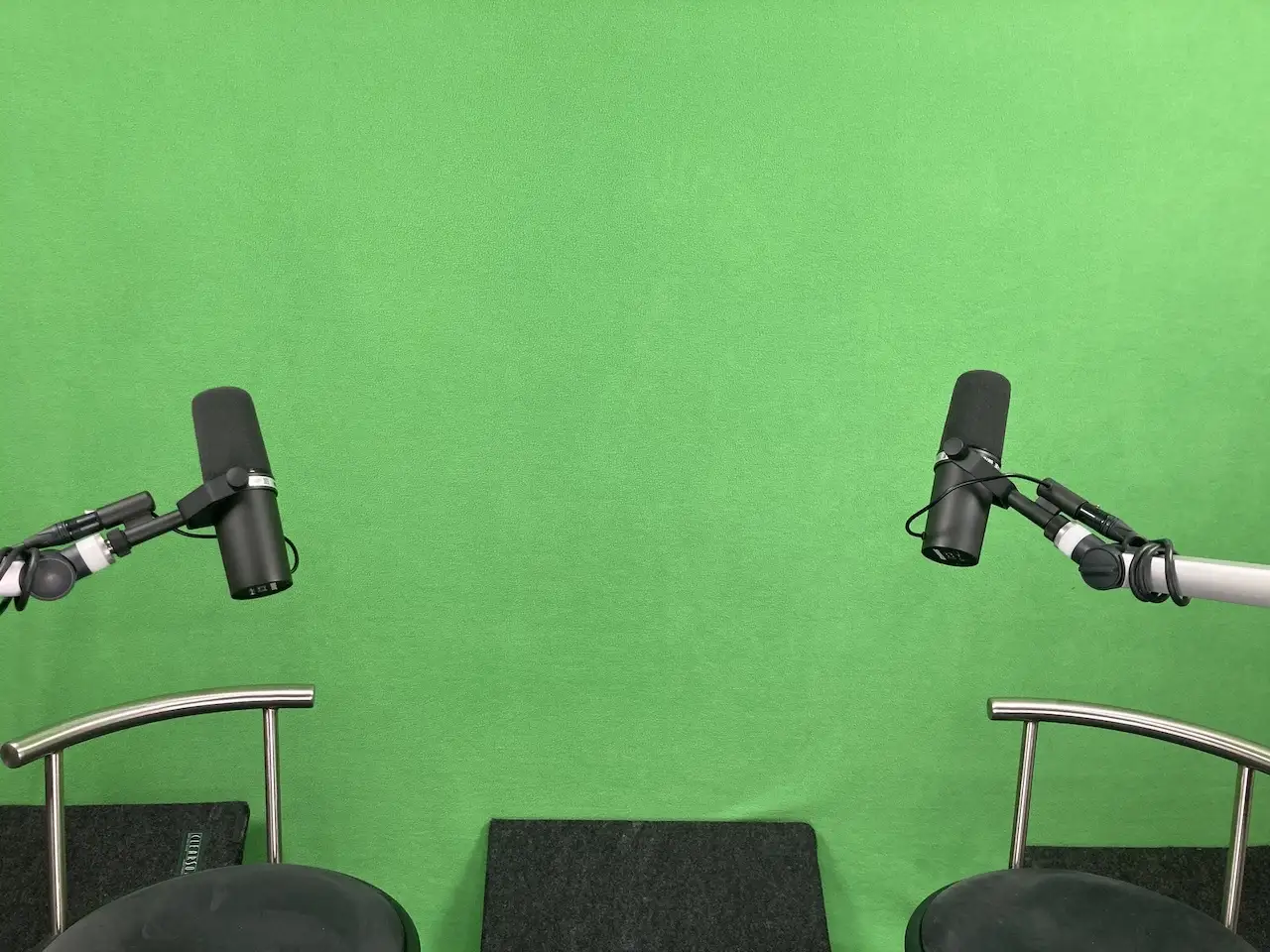 Green Screen + Video Podcast Setup Option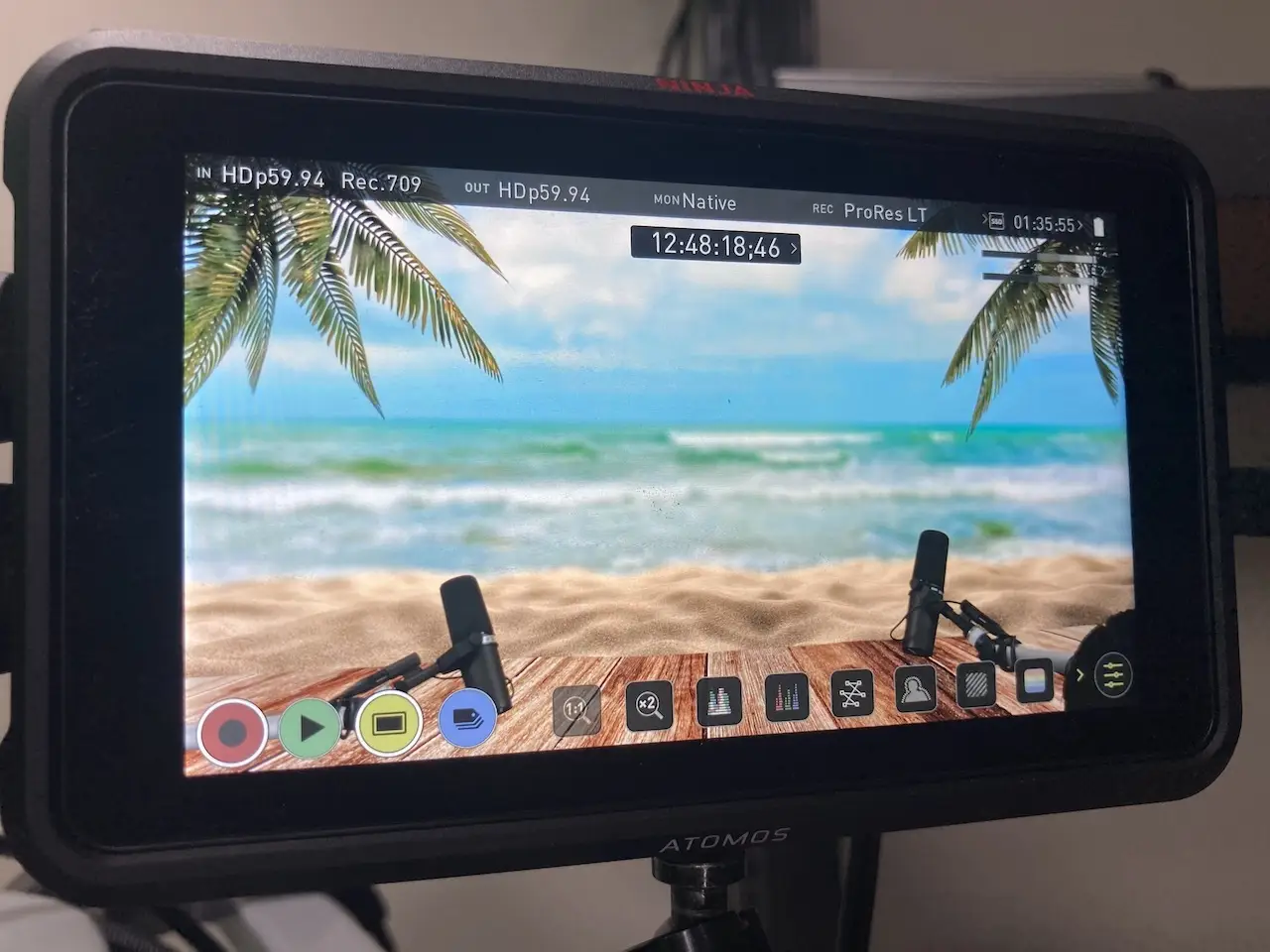 Video Preview + Start/Stop Recording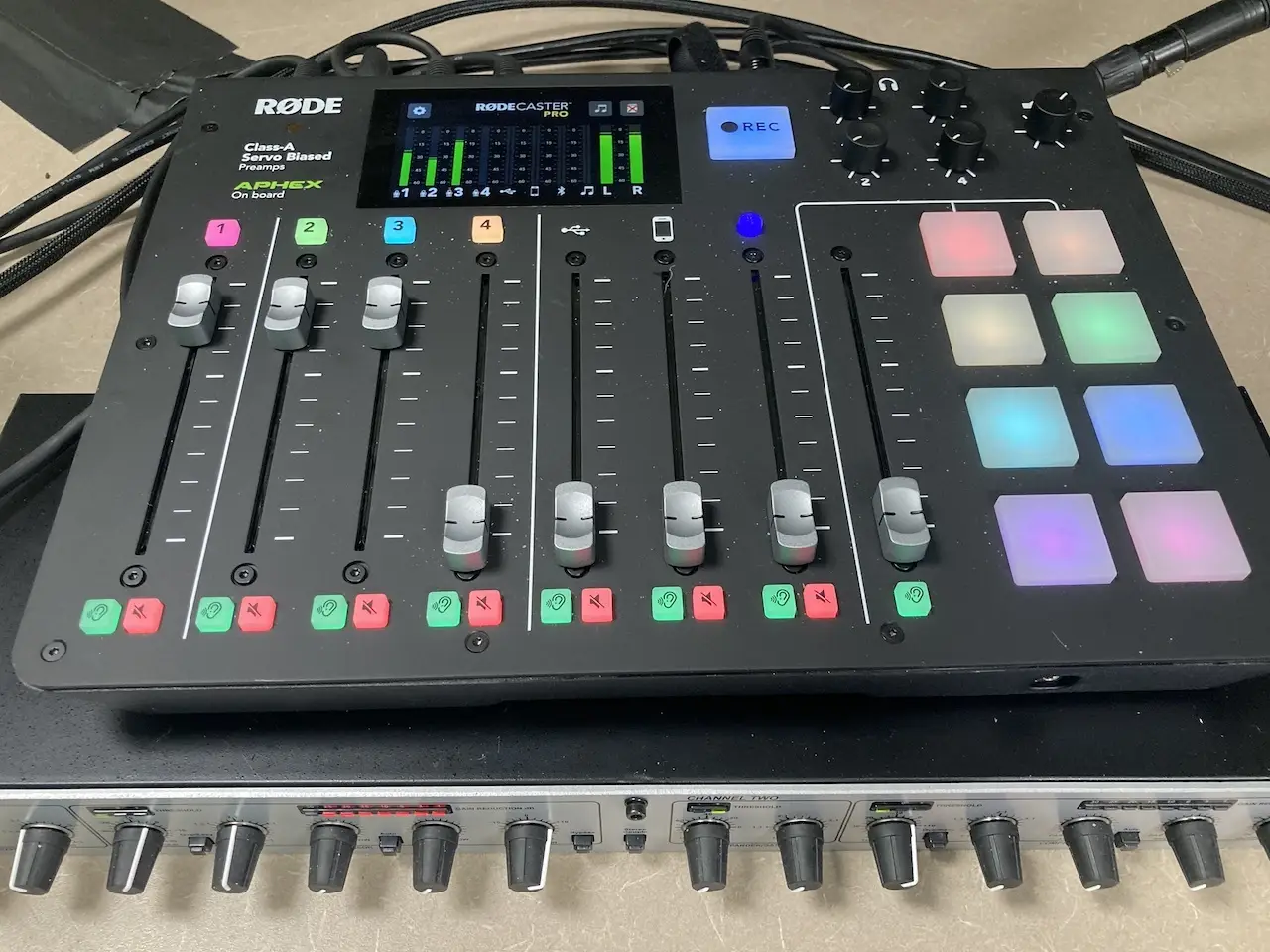 Flexible Microphone + Sound Mixing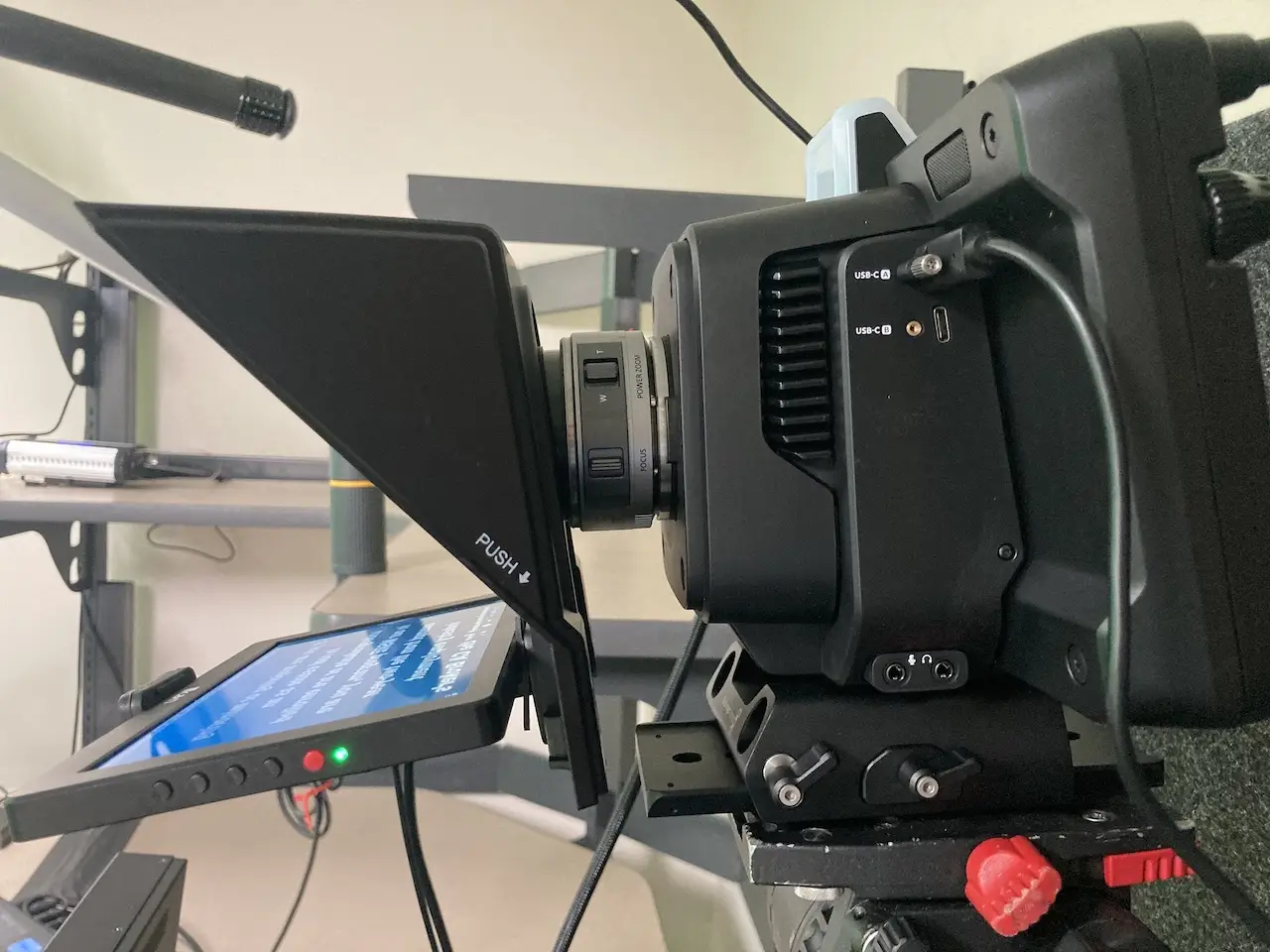 Broadcast Camera + Teleprompter
Video Clip Samples
See how you can present in different ways or the different backgrounds you can choose from.
Davinci Resolve and Avid Media Composer Cinema Edit Suite
The USD Media Lab has a real world professional working environment broadcast grade video editing space consisting of:
DaVinci Resolve Studio 18 Editing Software 
Davinci Resolove Color Grading Control Panel
Avid Media Composer
EVO Network Array Storage for Project Workflows
EIZO ColorEdge True Precision Dynamic Range Monitor
Flanders Scientific Broadcast Audio/Video Quality Control
65" LG Cinema Monitor for Client Preview
Genelec Studio Broadcast Monitoring Speakers
This space is for projects where students are creating projects related to coursework. If you are a faculty member and would like to integrate the Cinema Edit Suite in your coursework, please email ims@sandiego.edu with the dates and times. The suite can be used to:
Showcase material with sound and color accuracy
Provide video editing for class projects and cirriculum
Understanding post-production editing workflows
Creating marketing/advertising commercial spots
Color grading footage and measuring audio levels
Storage: Students can have their own private space created on the Network Array Storage and once the semester is over - and finished with the project - can take material with them since the storage space will be cleared for new projects.
Usage: This space is not intended for quick one-time video edits that can be achieved using one of the other stations but instead for using the features that come with this space such as the specific software, color grading, audio mixing, quality control, immersive experience, and project collaboration. 
Multimedia Project Support
You can stop by the Media Lab if you have any specific questions as it relates to creating, editing, publishing, filming, and formatting your media.
We also provide technical support for editing, camera, and sound mixing settings along with general guidance for creating final video projects or audio podcasts. You may be able to get some of your questions answered below as it relates to filming resources, software, tips, and workflows.