Click to watch this video!
Click to download the slides!
What is National Cyber Security Awareness Month?
Every October, USD and our partners recognize National Cyber Security Awareness Month!
National Cyber Security Awareness Month (NCSAM) is a collaboration between the Department of Homeland Security, the National Cyber Security Alliance, and NCSAM Champions - including USD.
The goal of NCSAM is straightforward: to increase awareness about cyber security best practices in order to keep individuals and organizations safe.  It's the responsibility of every individual at USD to do their part in keeping our community secure.
Ask Questions
Have a burning IT question that you're embarrassed to ask?  You can ask a USD IT security expert any question you want, completely anonymously, and we may publish an answer on our IT Expert page. 
Click here to submit a question
MyCyber Profile
Answer questions, and get customized cyber security recommendations, tailored to your technology preferences and tendencies!  Take the quiz here
Learn More
Come back every week in October to learn more about Cyber Security.  Click the boxes below to read more about our topic of the week. 
Want to find Cyber Security tips that are relevant to you?  Try our MyCyber Profile quiz, a fun way to learn about your own Cyber Security practices and how to keep safe.  
Take Our MyCyber Profile Quiz Now! 
After you learn your MyCyber Profile, try visiting your profile's page to discover Cyber Security practices relevant to you!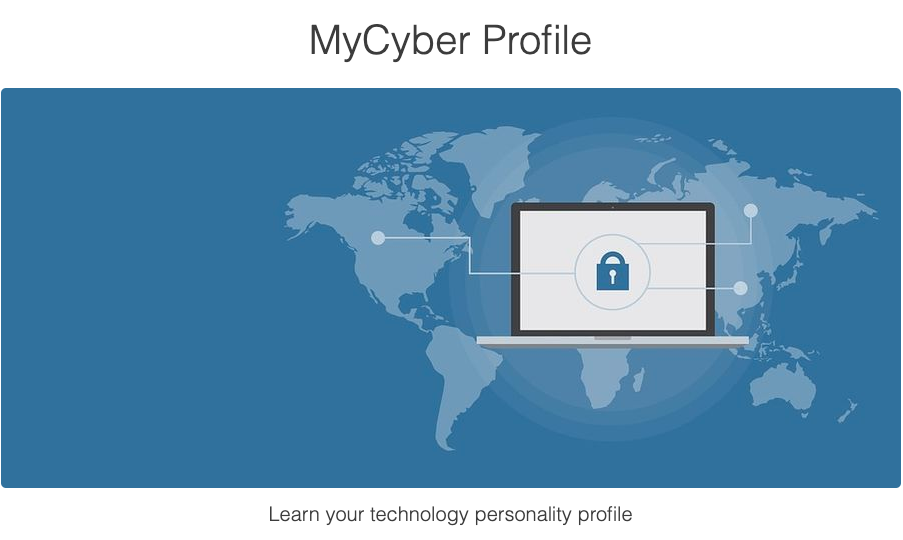 ITS has a number of programs, initiatives, and technologies in place to keep the campus community safe.