My Classes
Register for Training
View Calendar
Request
Classroom Technology Training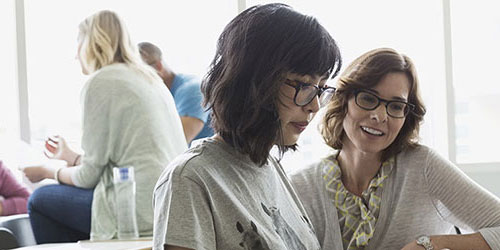 Classrooms
The Academic Technology Services (ATS) department acquires, circulates, installs, manages and maintains the display, recording, and playback equipment used in classrooms across campus. The team supports the use of digital projectors, document cameras, speaker systems, AMX systems and other technology.
Who Can Use Our Services?
Our services are provided to USD faculty, staff, and students for academic use. Media Services can help provide you with the resources and services to develop your own educational media and support your instruction within the classroom.
How Can You Contact Us?
Location: Maher 186
Hours: Mon-Thu, 8 a.m. - 7 p.m. Fri, 8 a.m. - 6 p.m
Hours: Summer Intercession: M-Fri, 8 a.m. - 5 p.m
Telephone: x4567
Closed On Weekends
Training is Available:
Should you wish to go through a brief introduction to the setup for yourself or set up Department wide training, please contact IMS at x4567 or email us at: IMS@sandiego.edu 
One of our technicians will be happy to meet you in the specific room you are teaching in, provide training and answer any questions you may have. 
Classroom Technology Tutorial 
The following video will review the various classroom systems in use at USD.