Cloud Hosting
Learn how to establish an Amazon Web Services (AWS) Account under the USD Agreement.
USD has partnered with Amazon Web Services to bring cloud hosting and many other services to USD.  What does it offer to us and what is AWS's offering to USD? At USD We use Amazon Web Services for cloud hosting and storage. If you would like ways you can use AWS for storage, servers, virtual computers and/or networks, contact FacultySupport@SanDiego.edu for a consultation so we may have a better idea of what you need and how to serve you. 
Follow the instructions below to create either an AWS account or an AWS Educate account, depending on your needs. 
---
AWS Accounts are free and allow you to use various Amazon Web Services, such as Beanstalk, EC2, RDS, S3, and other services as needed. A list of all available services can be found on our AWS Cloud Services page.
To create an Amazon Web Services account, go to aws.amazon.com and click the orange button in the upper right-hand corner labeled, "Sign In to the Console." On the page that opens, click on "Create a new AWS account."
---
AWS Educate accounts are also free and enable you to create "classrooms" where you host learning materials in order to teach AWS Cloud Basics, Big Data, Machine Learning, AI, Building Scalable Websites, Serverless Computing and/or RoboMaker.
To create an AWS Educate account, go to AWSEducate.com and click the yellow button in the middle of the screen labeled, "Join AWS Educate."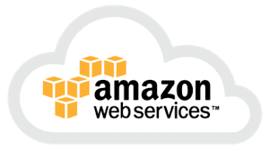 See Also