Resources
The following resources are related to the inclusion and protection of non-U.S. citizens in our community.
The Center for Inclusion and Diversity (CID) will serve as a one-stop for anyone with questions or concerns. Contact the CID at 619-260-7455, visit Maher Hall 253 or email cid@sandiego.edu.
---
DACA Update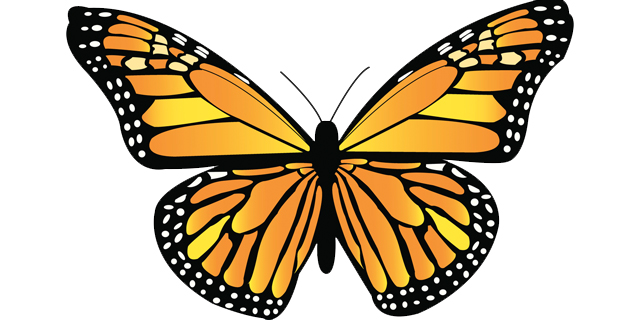 On June 18, 2020, the U.S. Supreme Court voted in favor of upholding the Deferred Action for Childhood Arrivals (DACA) program. The University of San Diego believes the court's decision is in keeping with Catholic social teaching as well as the university's mission.
---
Call to Action: Solidarity at the U.S./Mexico Border
If you would like to learn more about the situation of the migrant caravan at the border, find a list of campus events addressing the situation, as well as discover how you can contribute to those in need, please visit this page: Solidarity at the U.S./Mexico Border.
---
DACA Comprehensive Resource Guide
View the guide by the California Immigrant Policy Center.
Basic Facts About the Border and Immigration
View/download the PDF of the presentation slides collected and curated by Ev Meade and Greg Prieto.
5 Things You Should Know About DACA
What is DACA?
DACA is the acronym for Deferred Action for Childhood Arrivals, a program created in 2012 by the Obama administration allowing young people brought to this country illegally by their parents to get a temporary reprieve from deportation and to receive permission to work, study and obtain driver's licenses.
DACA applicants had to be younger than 31 years old when the program began. They also had to prove that they had lived in the United States continuously since June 15, 2007, and that they had arrived in the U.S. before the age of 16.
Those signing up for DACA must show that they have clean criminal records. They have to be enrolled in high school or college, or serve in the military. Their status is renewable every two years.
Video: #UndocuJoy
#UndocuJoy combats victimizing representations of people who are undocumented by flooding the media with authentic images of happiness.  They encourage undocumented Americans to share their authentic moments of joy, and allies are encouraged to spread their message.
USD's Integration Efforts with Other Catholic, Educational and Social Service Organizations
The University of San Diego as a Roman Catholic institution is working in collaboration with other Catholic and faith based organizations, as well as with other universities and social service agencies in efforts to support DACA, undocumented and international students, immigrants and refugees in the community at large. As the Compendium of the Social Doctrine of the Church states, "Participation is a duty to be fulfilled consciously by all, with responsibility and with a view to the common good." Therefore, in collaboration with the Diocese of San Diego as well as with national, state and local San Diego Catholic charities, USD will provide referral services through its CID office, the USD Law Clinic, as well as with other colleges and universities. These free of charge services are to better protect and connect our Catholic and non-Catholic community experiencing a need of services due to federal legislation affecting their immigration status.  Even though this is not an exhaustive list, there are many agencies (at USD and in the San Diego community) that can support immigrant students, employees and their families.
We encourage our international and immigrant students, employees and their families to contact the Center for Inclusion and Diversity Office (CID) as the first point of contact where information and referrals will be made to support anyone needing assistance.  Based on one's comfort level or because an individual might have already built a relationship with a USD faculty member, staff member or particular center, that individual or center can also be a starting point for the conversation to then guide you to the correct service.
Other Guidance
The University of San Diego takes special care to protect the privacy rights of its students and employees. USD does not disclose education records of students or private personnel information of employees, except with the consent of the person identified, as may legally be disclosed under applicable state and federal laws, or in response to a judicial warrant, court order, or subpoena.
Further, with respect to immigration status and immigration enforcement activities by law enforcement agencies, USD reaffirmed the following in December 2016:
USD will not share information about a student's or employee's immigration status with ICE or other law enforcement agencies except in response to a subpoena, warrant, or other legal mandate, where exigent circumstances exist, or where the student or employee voluntarily consents to the disclosure.
USD will not verify the immigration status of applicants for undergraduate or graduate programs who are residents in the United States.
USD will not assist ICE or other law enforcement agencies in immigration enforcement activities on the USD campus except where we are required to do so in response to a subpoena, warrant, or other legal mandate, or where exigent circumstances exist.
The Department of Public Safety, a non-sworn department, will not engage in immigration enforcement activities, will not ask for or otherwise collect immigration status information about USD students or employees, and will adhere to the same principles as those described above.
If any student or employee is advised that an immigration officer is expected to enter, will enter, or has entered, the USD campus to execute a federal immigration order, please immediately notify USD's Department of Public Safety by calling (619) 260-7777, by emailing publicsafety@sandiego.edu, or by visiting the Hughes Administration Center, Room 150.
Similarly, any student or employee who responds to or has contact with an immigration officer executing a federal immigration order on USD property is to immediately refer the immigration officer to the Department of Public Safety for purposes of verifying the legality of any warrant, court order, or subpoena.
If there is reason to suspect that a student or employee has been taken into custody as a result of an immigration enforcement action, USD will notify the individual's emergency contact that the person has been taken into custody. If an undocumented student is detained, deported, or unable to attend to his or her academic requirements due to the actions of an immigration officer in relation to a federal immigration order, USD will make all reasonable efforts to assist the student in his or her reenrollment and reacquisition of campus services and supports.
Any student or employee who may or could be subject to an immigration order or inquiry on the USD campus may contact USD's Center for Inclusion and Diversity for information about available resources and referrals. Further information about resources, including legal service providers, can be found at www.sandiego.edu/immigration-dialogue.