Past Exhibitions
Humanities Center Gallery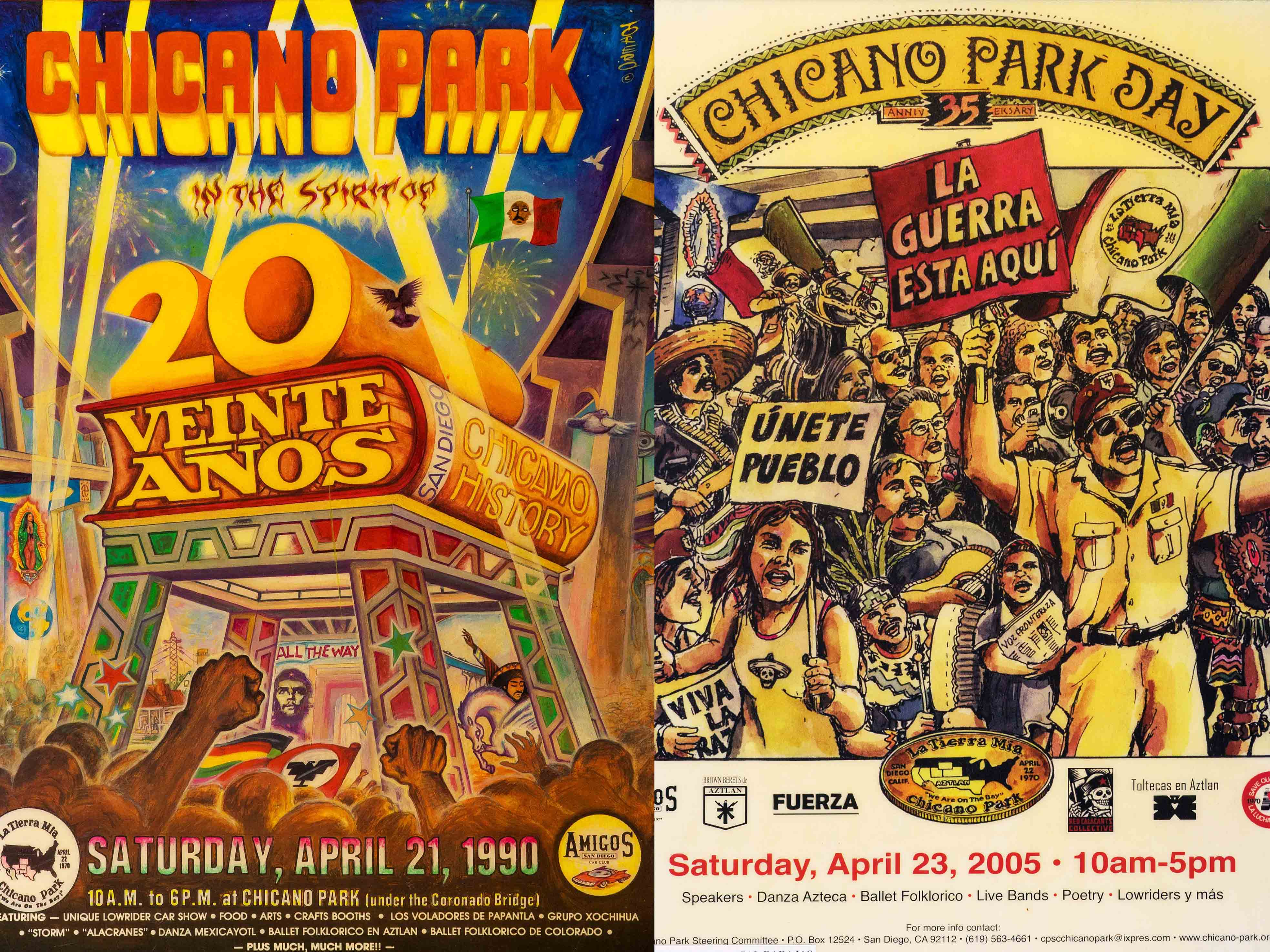 Chicano Park @ 50: Renewal and Self-Determination Through Poster Art
Each year since 1970, Chicano Park Day posters have marked the anniversary of the park's founding. The posters, like the park's murals, span a range of themes: immigration, social justice, honoring community leaders, and celebrating Chicano cultural heritage, to name a few. Over the course of Chicano Park's 50-year history, poster artists have paid homage to the original vision of the muralists while advancing their cause of self-determination through creative self-expression. Chicano Park @ 50 commemorated the graphic art imagined by celebrated artists in alliance with the Chicano Park Steering Committee in order to announce and pay tribute to its annual celebration of the Chicano Park Takeover on April 22nd 1970.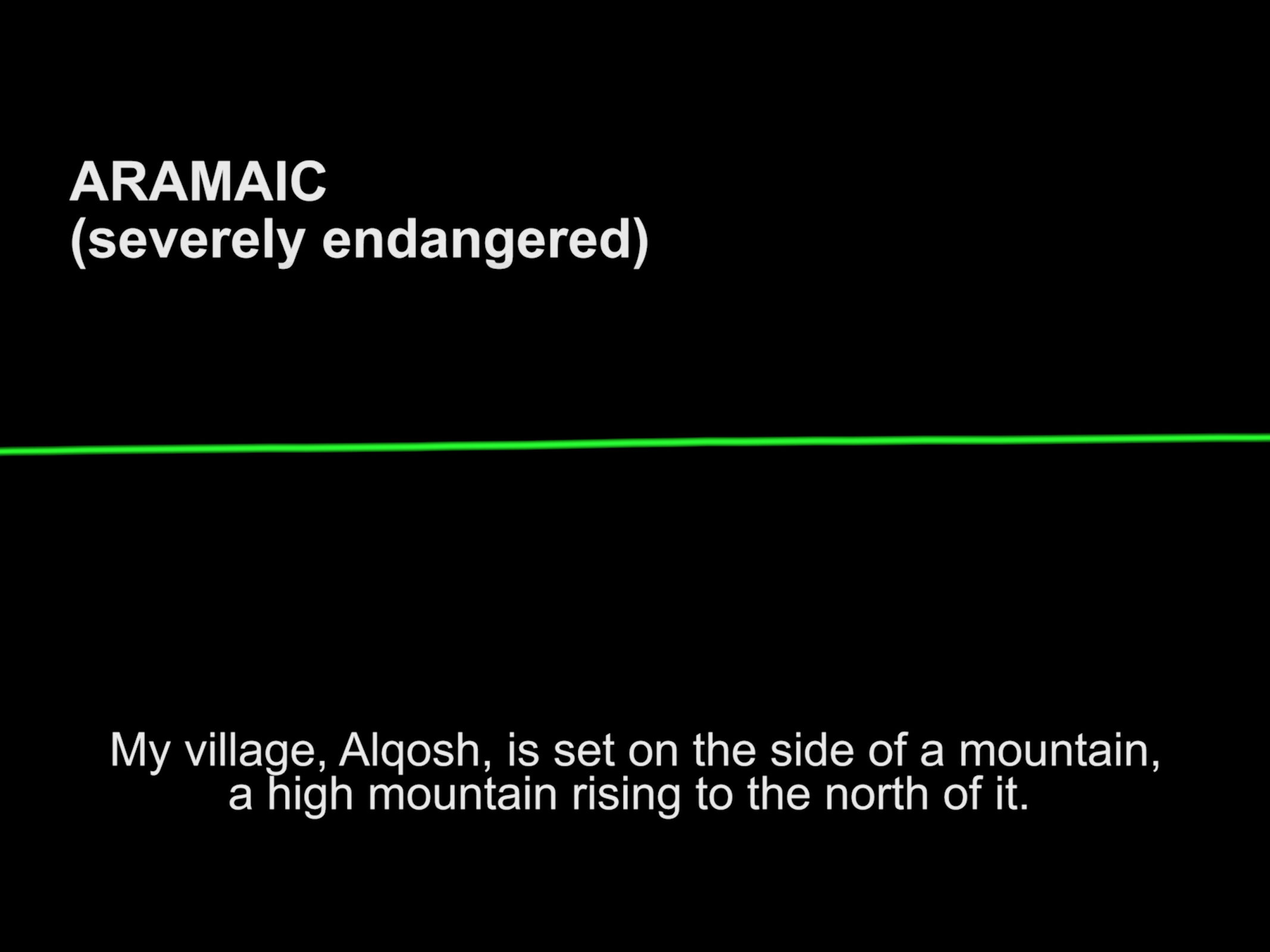 Screenings 5: Susan Hiller
27 January – 20 March 2020
Curator: Derrick R. Cartwright, University of San Diego
This fifth iteration of the Screenings series featured a single-channel video by artist Susan Hiller entitled Lost and Found (2016). To create this work, Hiller gathered recordings of the voices of 23 people—in each case the speaker of an endangered or extinct language—and used an oscilloscope to translate their speech into a vibrating green line. The artist studied linguistics while at Hunter College in New York and this particular video is part of her lifeline engagement with anthropological methods.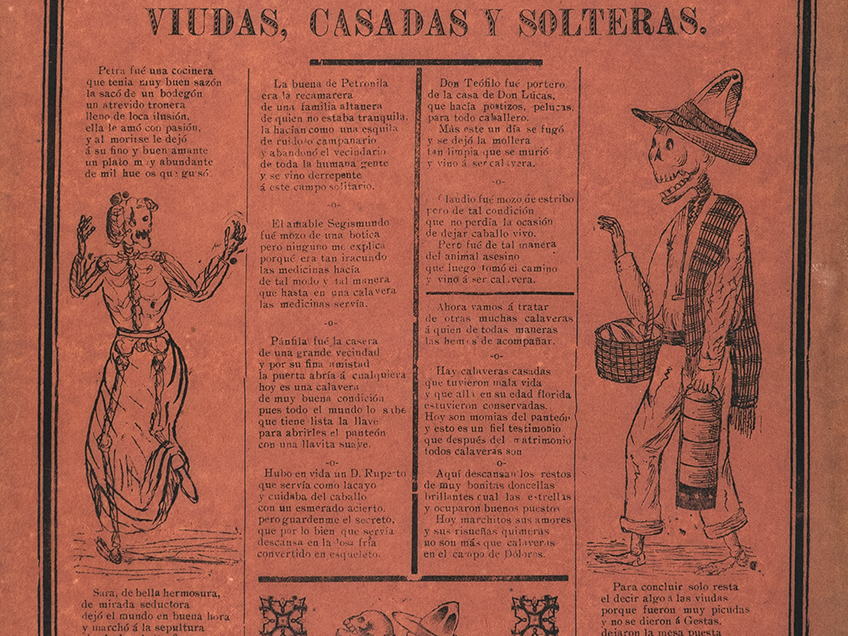 Political Skeletons: The Art and Afterlife of José Guadalupe Posada
28 October – 13 December 2019
Curator: John P. Murphy, University of San Diego
Born in Mexico in 1852, José Guadalupe Posada is regarded as the "father of Mexican printmaking," celebrated for his bitingly satirical prints. His eye-catching engravings appeared on broadsides—posters printed on cheap paper for Day of the Dead celebrations—that skewered the ruling class, commented on current events, and drew on Mexico's history and folklore. Posada became identified with the calavera, the skull or skeleton that mocked earthly vanities. After Posada's death in 1913, his form of "art for the people" exerted a strong influence on socially-conscious artists in Mexico and abroad. Today, artists and printmakers continue to pay homage to Posada—and especially his calaveras—in combining subversive social commentary with graphic power and invention.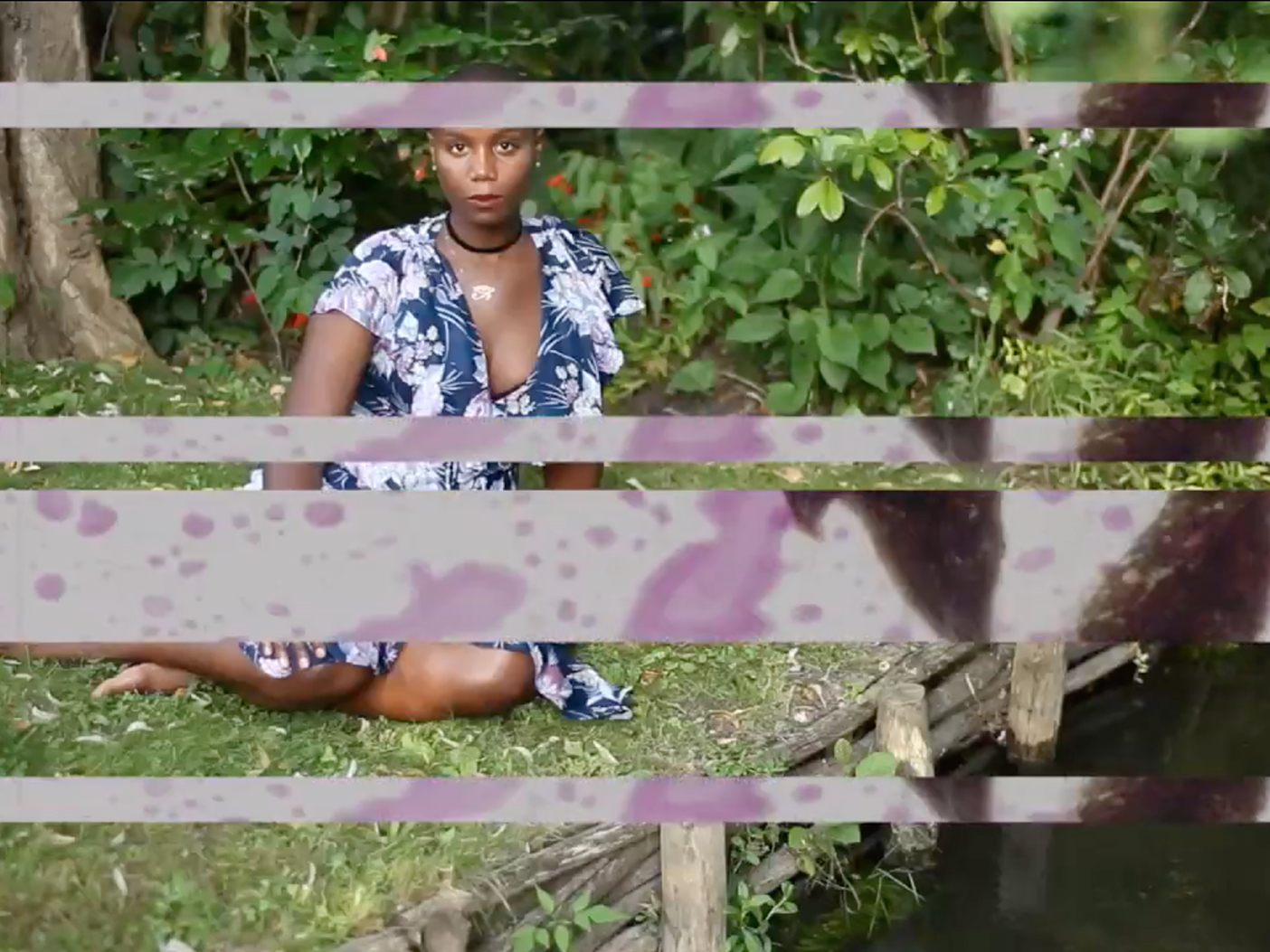 Screenings 4: Ja'Tovia Gary
4 September - 17 October 2019
Curator: Derrick R. Cartwright, University of San Diego
Ja'Tovia Gary is an artist and filmmaker who was born in Dallas, Texas. Her work seeks to "liberate the distorted histories through which Black life is often viewed while fleshing out a nuanced and multivalent Black interiority." Screenings 4 featured two of Gary's recent works: An Ecstatic Experience (2015) and Giverny I (Négresse Impériale) (2017). The latter film won several awards when it first screened at the 2018 New Orleans Festival and An Ecstatic Experience is now part of the Whitney Museum of American Art's permanent collection.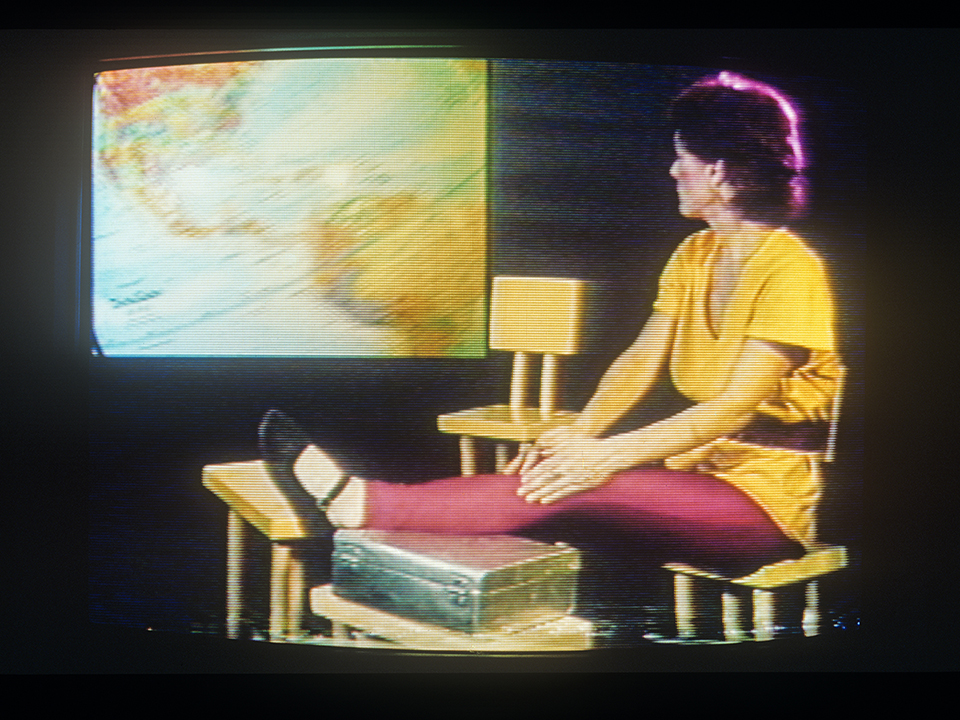 Screenings 3: Joan Jonas
19 March – 17 May 2019
Curator: Derrick R. Cartwright, University of San Diego
In collaboration with the Museum of Contemporary Art San Diego (MCASD), the Humanities Center presented a classic work by Joan Jonas, Double Lunar Dogs (1984). Based on Robert Heinlein's science fiction story, "Universe," this video reflects the artist's interests in fragmented narrative and unique effects of her chosen media. Jonas was a pioneer of video art practice in the 1960s and 70s, and today is considered one of the most influential artists of our time.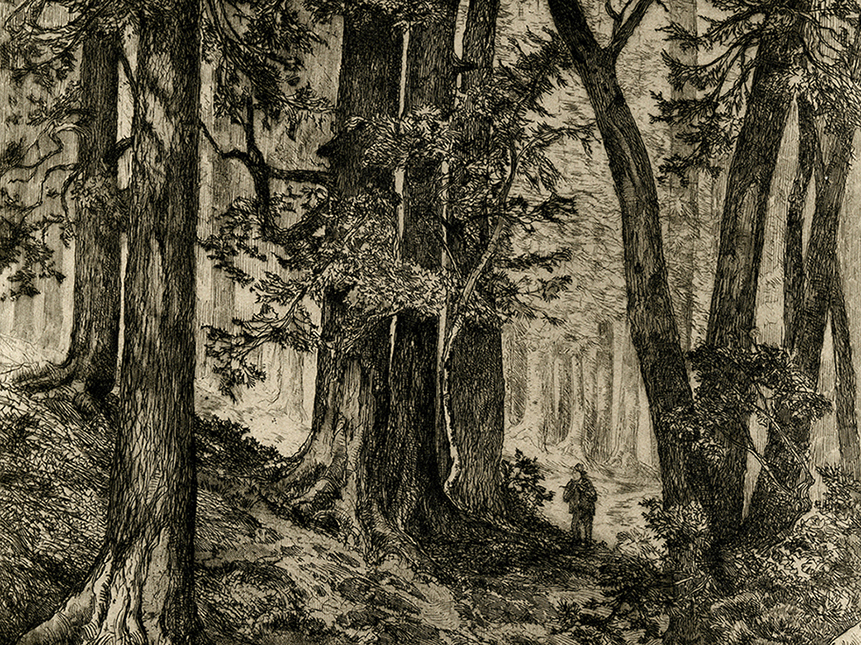 Ruskin at 200
28 January – 15 March 2019
Curator: John P. Murphy, University of San Diego
John Ruskin (1819-1900) was the Victorian era's most prominent art and social critic, a complex thinker and provocateur who remains controversial. In honor of his 200th birthday on February 8, 2019, the Humanities Center staged an exhibition related to Ruskin's cogent writings on nature, art, and society. Featuring artists Ruskin championed as well as vilified, the exhibition explored the range of his influence on Victorian visual culture, including works by J.M.W. Turner, the Pre-Raphaelite Brotherhood, James McNeill Whistler, and William Morris.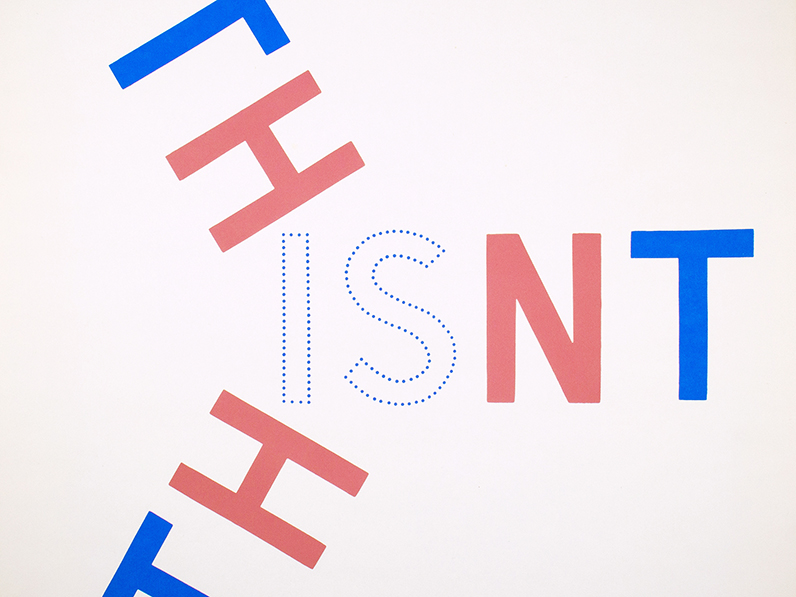 The Printed Word: Textual Play in Contemporary Art
29 October – 14 December 2018
Curators: John P. Murphy and Bethany Martinez, '19, University of San Diego
Since the Gutenberg Bible, words have proliferated alongside images in mass reproductions. Typically, a close correlation between text and image exists in printed works of art. In our contemporary moment, artists frequently incorporate statements that, while indisputably creative, may exclude imagery altogether.  This exhibition drew on the strength of USD's growing print collection to examine recent tendencies that explore the printed word. 
Screenings 2: Joan Perlman
5 September – 18 October 2018
Curators: Joan Perlman and Derrick Cartwright, University of San Diego
Los Angeles-based artist Joan Perlman has long been fascinated by the stark visual beauty of Iceland. Although she is perhaps best known for her large-scale, atmospheric landscape paintings that conjure Iceland's unusual geological character, Perlman's most recent projects have been in digital media—primarily video and captured sound. These works consider the fragile ecological balance that surrounds Iceland in our era of climate change. Her beautifully composed, quietly absorbing works were shown in succession in the Humanities Center Gallery, the second installment in the new series of multi-media displays entitled Screenings.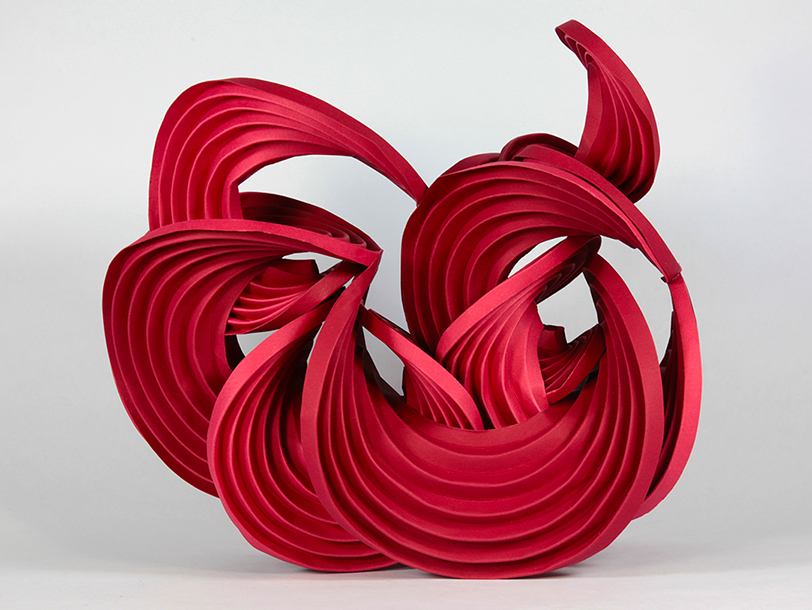 Folding Borders, Making Unfoldings
16 April – 18 May 2018
Curators: Perla Meyers, Odesma Dalrymple, Satyan Devadoss, and Daniel Lopez-Perez, University of San Diego
Martin and Erik Demaine, both professors at MIT, are a father-son math-art team. The Demaines work together primarily in paper and glass to create sculptures that help to visualize and understand unsolved problems in science. This exhibition featured examples of the Demaines' sculptures alongside work created by students at USD, the Escuela Libre de Arquitectura in Tijuana, the Chula Vista Library, Kearny High School, and High Tech Village. Led by teams of USD students, participants at these sites created folded paper sculptures inspired by the work of the Demaines and, in some cases, in collaboration with them.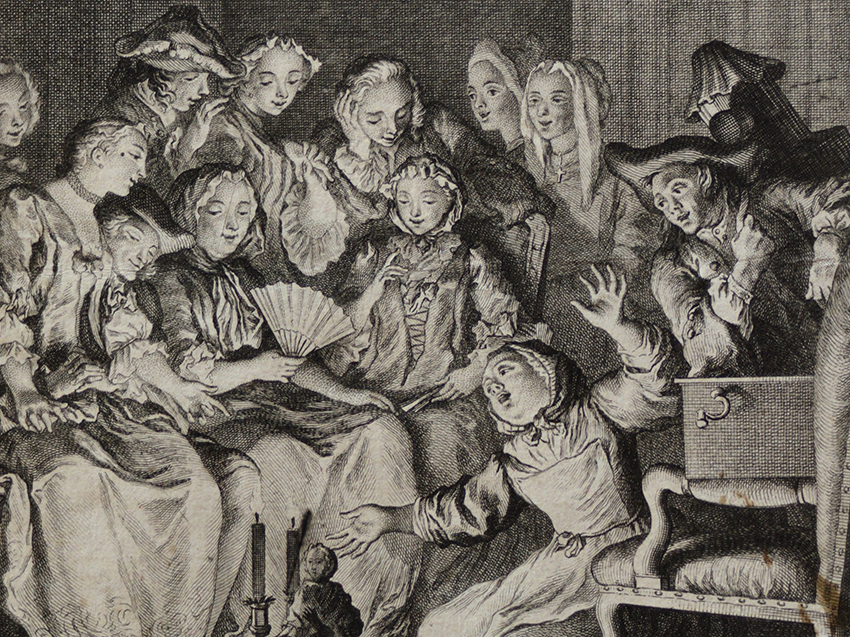 Women Who Impress: Women Printmakers from USD's Collection
2 March – 6 April 2018
Curator: Katelyn Allen, Class of 2018, Keck Humanities Fellow, University of San Diego
Women Who Impress told the admittedly short story of collecting work by women printmakers for USD's permanent print collection. While the exhibition intended to celebrate how far we have come in cultivating a strong and diverse collection of works by women printmakers, it also served to inspire new directions for future acquisitions at USD. Transgressing borders and spanning nearly five centuries, the work featured in this show testified to women's historic engagement with printmaking and spoke collectively to the high levels of ingenuity and printmaking expertise possessed by them.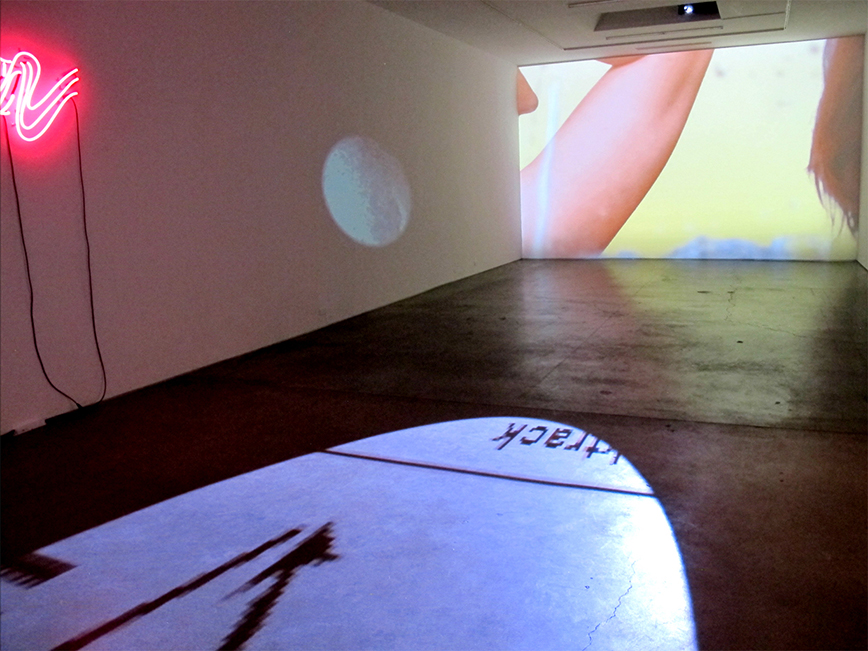 Screenings 1: Victoria Fu, Velvet Peel 1 (2015)
29 January – 24 February 2018
Curators: Derrick Cartwright and Victoria Fu, University of San Diego
This exhibition inaugurated an experimental series of video works in the Humanities Center Gallery—called Screenings—with the presentation of Victoria Fu's Velvet Peel 1. In this work, Fu sources imagery from an array of media: desktop screensavers, the internet, original 16mm film, and video from venues where the work has been displayed in the past. Velvet Peel 1 highlights the artist's concern for how technologies affect our daily lives and explores the tension between screen surfaces and illusory depth.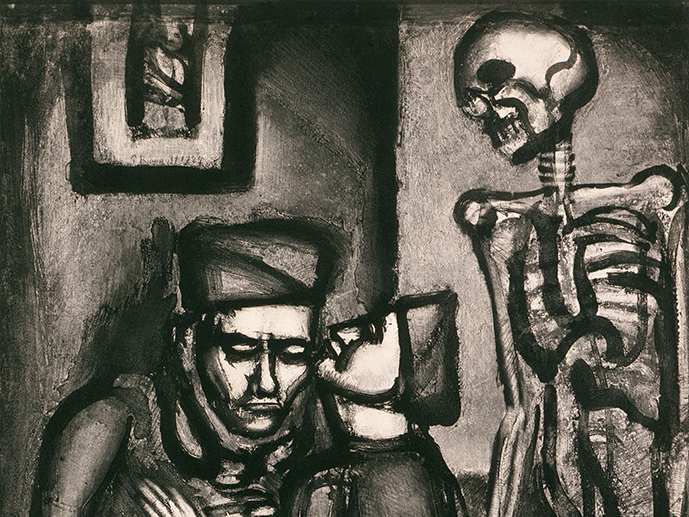 Responding to Rouault: USD Student Selections from the Hoehn Gift
16 November – 15 December 2017
Curators: Students from Professors Halina Duraj's and Brad Melekian's fall 2017 creative and non-fiction writing courses, University of San Diego
Thanks to the generosity of Karen and Robert Hoehn, USD has been home to a complete set of Georges Rouault's landmark print series, Miserere (1922-27), since 2001. USD writing students were asked to respond to Rouault's monumental representations about war, grief, and spirit through creative interpretations of his work. These writings were shown in the gallery alongside the prints selected by each student. Their responses reflected the profundity of the images and provided new insights into this much-admired print cycle.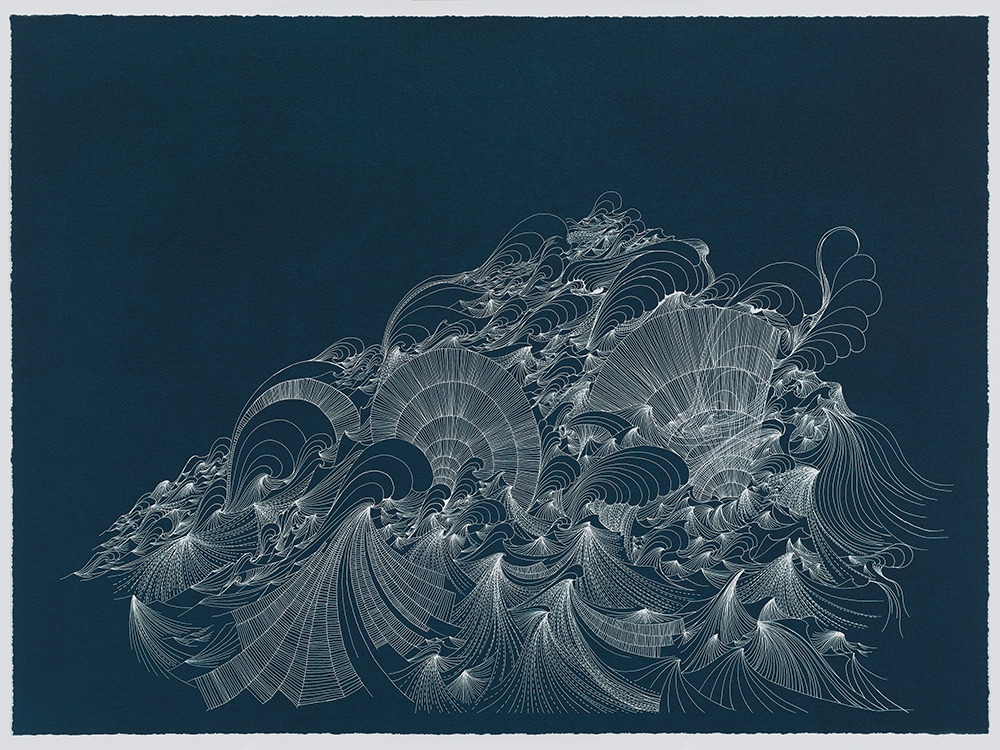 Brazilian Prints: Recent Acquisitions
15 September - 20 October 2017
Curator: Derrick Cartwright, University of San Diego
Brazilian Prints featured a range of concerns expressed by contemporary Brazilian artists: from Claudio Tozzi's re-imagination of the street protests he witnessed in the 1970s to Juliana Kase's disassembly of a cellular phone, bold conceptualism unites otherwise distinctive tendencies. All of the works displayed were acquired within the previous three years during a period of extensive research into Brazilian art practices for the exhibition Xerografia: Copyart in Brazil, 1970-1990—a part of the Getty's Pacific Standard Time: LA/LA initiative. The two projects were mounted and displayed in conjunction with one another.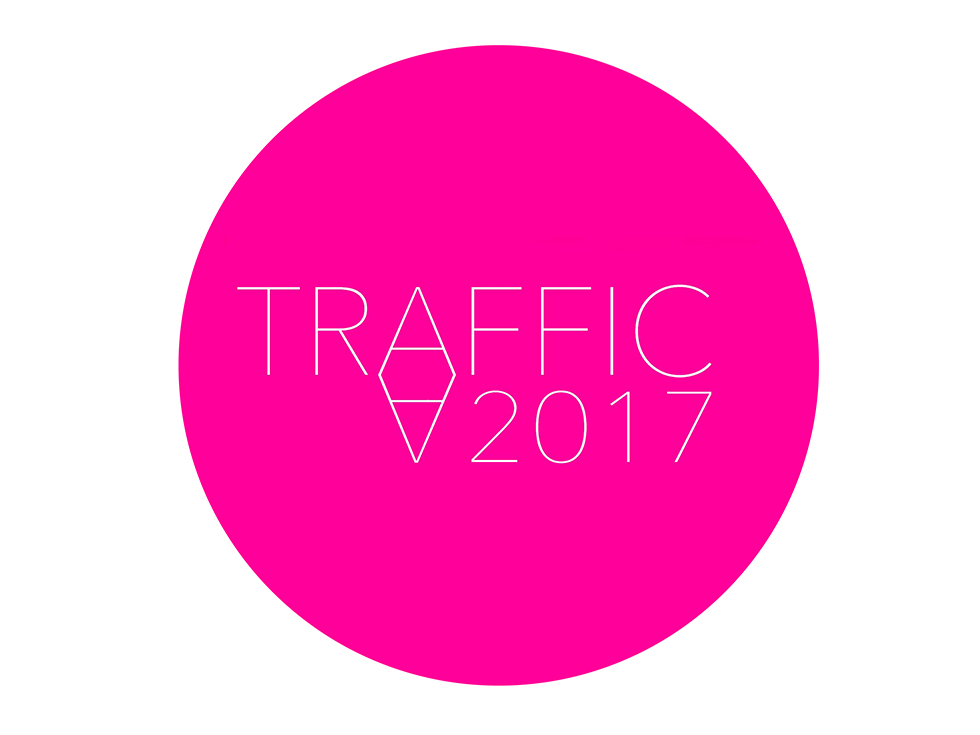 Traffic, 2017
10 April – 19 May 2017
Curators: Students from the DAA+AH Curator's Club, University of San Diego
Traffic 2017, a sprawling installation of more than two dozen objects, featured student artists and curators working together to consolidate and display the various strains of artistic production at the university. Curated and organized by students from the Department of Art, Architecture + Art History's Curator's Club, this exhibition showcased the creative output of then current architecture, visual art, and art history students in conjunction with USD's annual Creative Collaboration Research Week.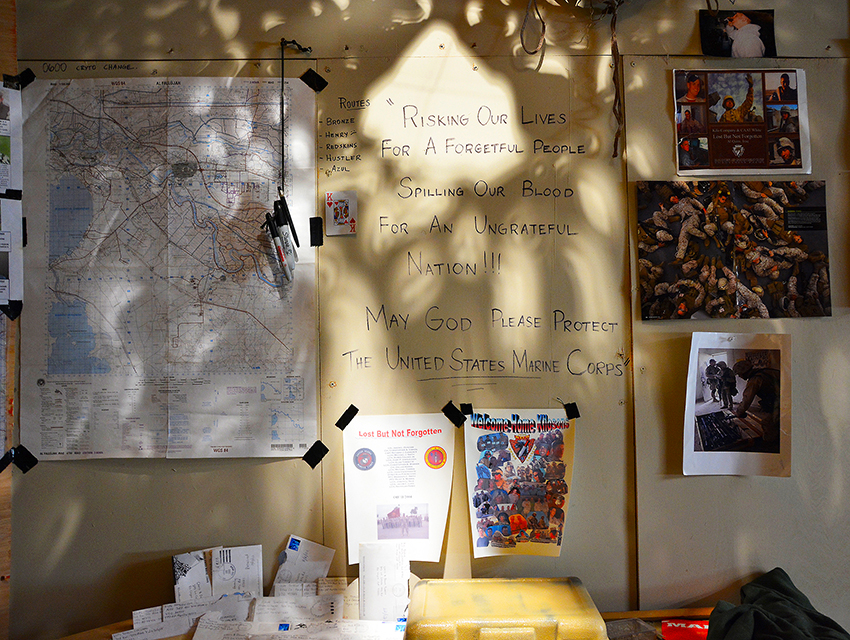 Full Immersion: An American Patrol Base in Iraq
1 February – 3 March 2017
Artists and Organizer: Dan Lopez, Chris Tomlin, and Elizabeth Washburn, Combat Arts San Diego
Full Immersion: An American Patrol Base in Iraq transformed the gallery space into a reproduction of an American patrol base (or P.B.) of the kind widely utilized during the Iraq War. It provided visitors with an immersive experience, suggesting an intimate glimpse into the workings and daily life of a military patrol base. All of the objects, sounds, and imagery used in the installation reflected the firsthand experiences of two Marine combat veterans who conceived, developed and constructed the project on site.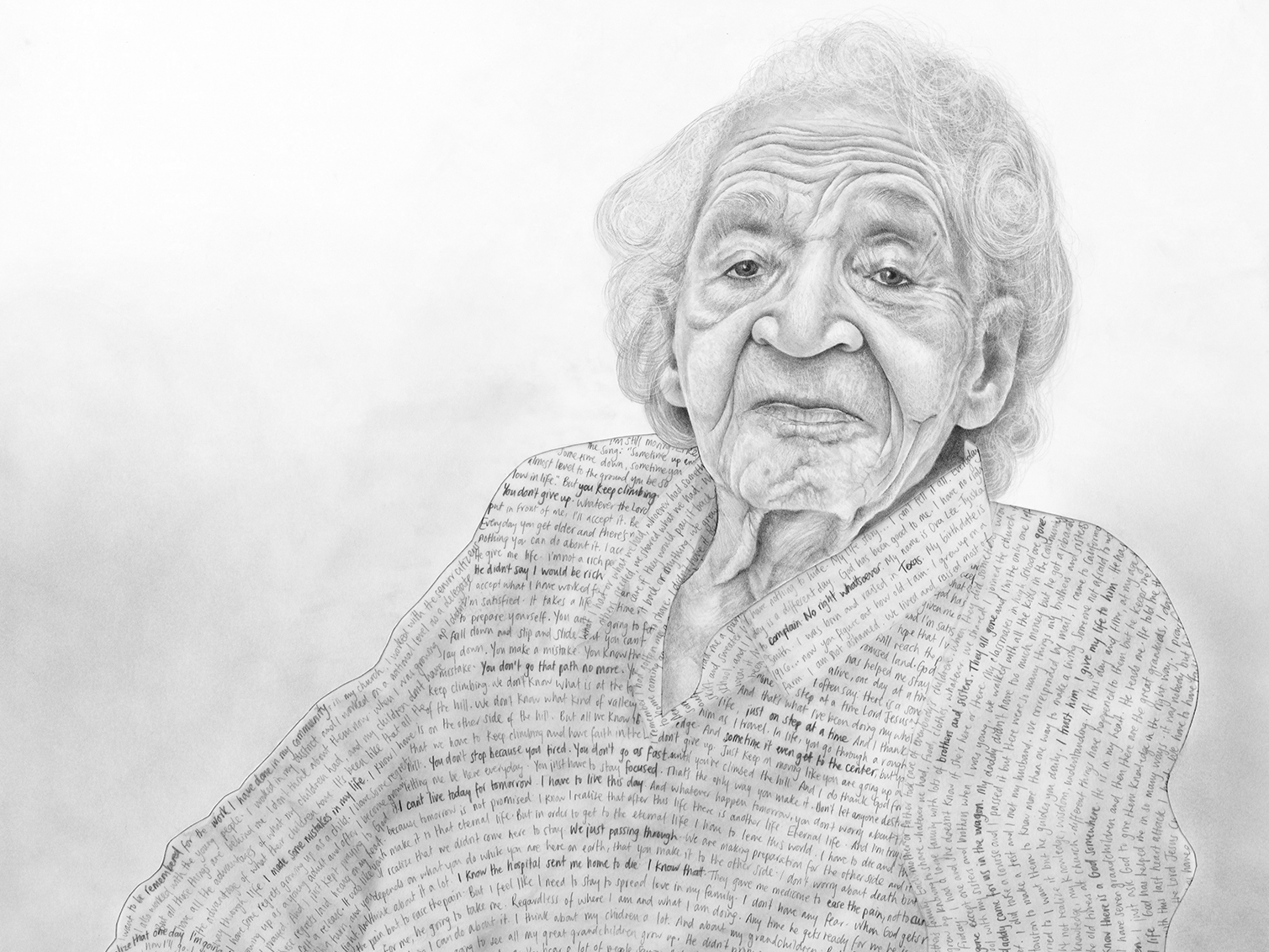 Thoughts in Passing: Drawings by Claudia Biçen
21 November – 14 December 2016
Curator: Jillian A. Tullis, University of San Diego
Death may evoke feelings of trepidation and sorrow, yet for centuries it has inspired artists to create images charged with hope and comfort. Claudia Biçen, a British-American artist who lives in California, uses portraiture as a catalyst for communicating complex ideas about this experience through her practice of interviewing and drawing patients in hospice care. This exhibition displayed eight highly detailed drawings in pencil, coupled with audio recordings of the voices of the men and women portrayed. This twin realism, graphic witnessing and compassionate listening, makes it hard to gaze on Biçen's work as a disinterested observer.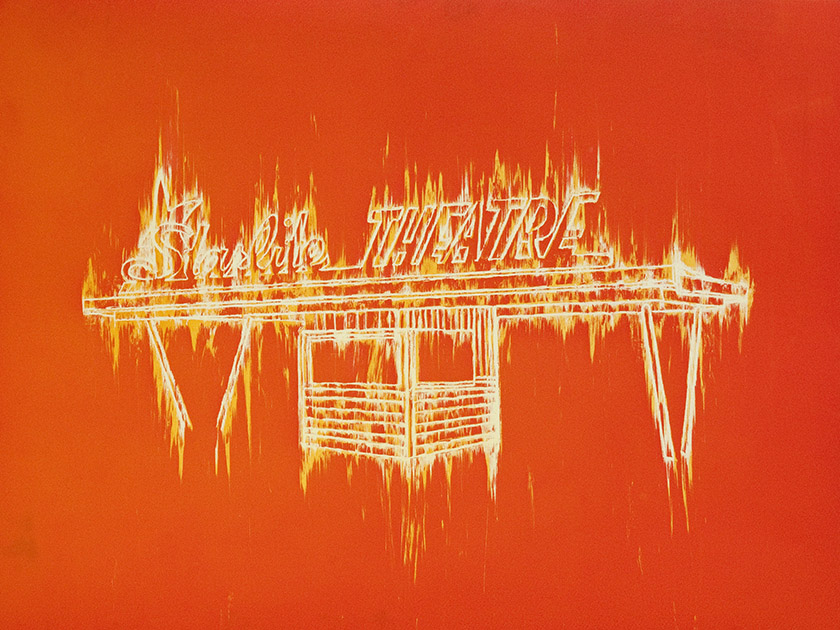 Imprint: Student Acquisitions from USD's Print Collection
14 October – 16 December 2016
Curators: Erin Sullivan Maynes and Derrick Cartwright, University of San Diego
In 2013 and 2015, the Legler Benbough Foundation provided two generous gifts to afford USD students with the ongoing experience of acquiring original artworks for the University's permanent print collection. All of the acquisitions displayed in this exhibition were proposed by teams of undergraduates as part of their coursework and represented the very first time that these prints were shown together as a group.  As such, this project offered insight into student judgments and tastes, and, given time, this campus will be the home to a unique collection of works that reflect the changing priorities and concerns of our students.