Chicano Park at 50

In partnership with the Chicano Park Museum and Cultural Center, and USD's own Department of Ethnic Studies, University Galleries is proud to celebrate the 50th Anniversary of Chicano Park. Months ago, we invited Cesar Castañeda, a talented young artist and admired curator who is based in the Logan Heights/Barrio Logan community, to guest curate an exhibition for the Humanities Center Gallery. Working closely with Alberto Pulido and Josie Talamantez, we assembled a majority of the posters that were created to celebrate Chicano Park Day. A selection of those graphic works was scheduled to open on March 30th, but due to public health concerns associated with the COVID-19 outbreak, all of the involved parties agreed it made sense to postpone the physical exhibition of this work. We look forward to welcoming everyone to USD as soon as it is safe to do so. In the meanwhile, with great respect for the artists involved, we are happy to share this online version of the forthcoming exhibition, together with Cesar's curatorial introduction.
Derrick R. Cartwright, Director, University Galleries
John P. Murphy, Hoehn Curatorial Fellow for Prints, University Galleries
---
The outdoor murals in San Diego's Chicano Park—the largest collection in the United States—give powerful form to Mexican-Chicano history and culture. More than 70 murals have been painted since 1970, when grassroots activists in the Chicano neighborhood of Logan Heights occupied the area beneath the San Diego-Coronado Bridge. In 2016, the murals—described by one of the original artists as an "open book of our culture, energy and determination as a people"—achieved National Historic Landmark status.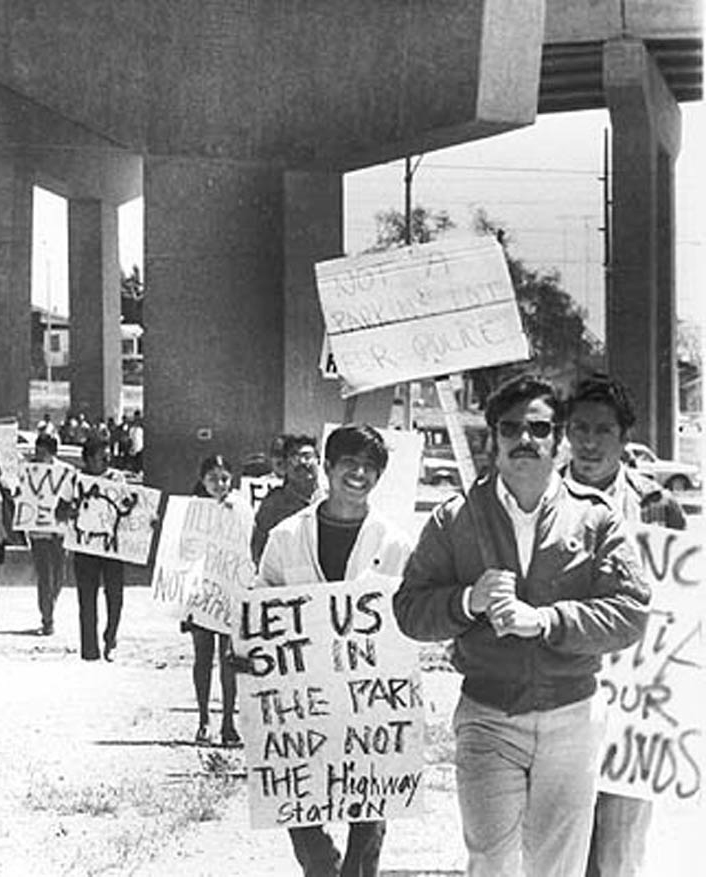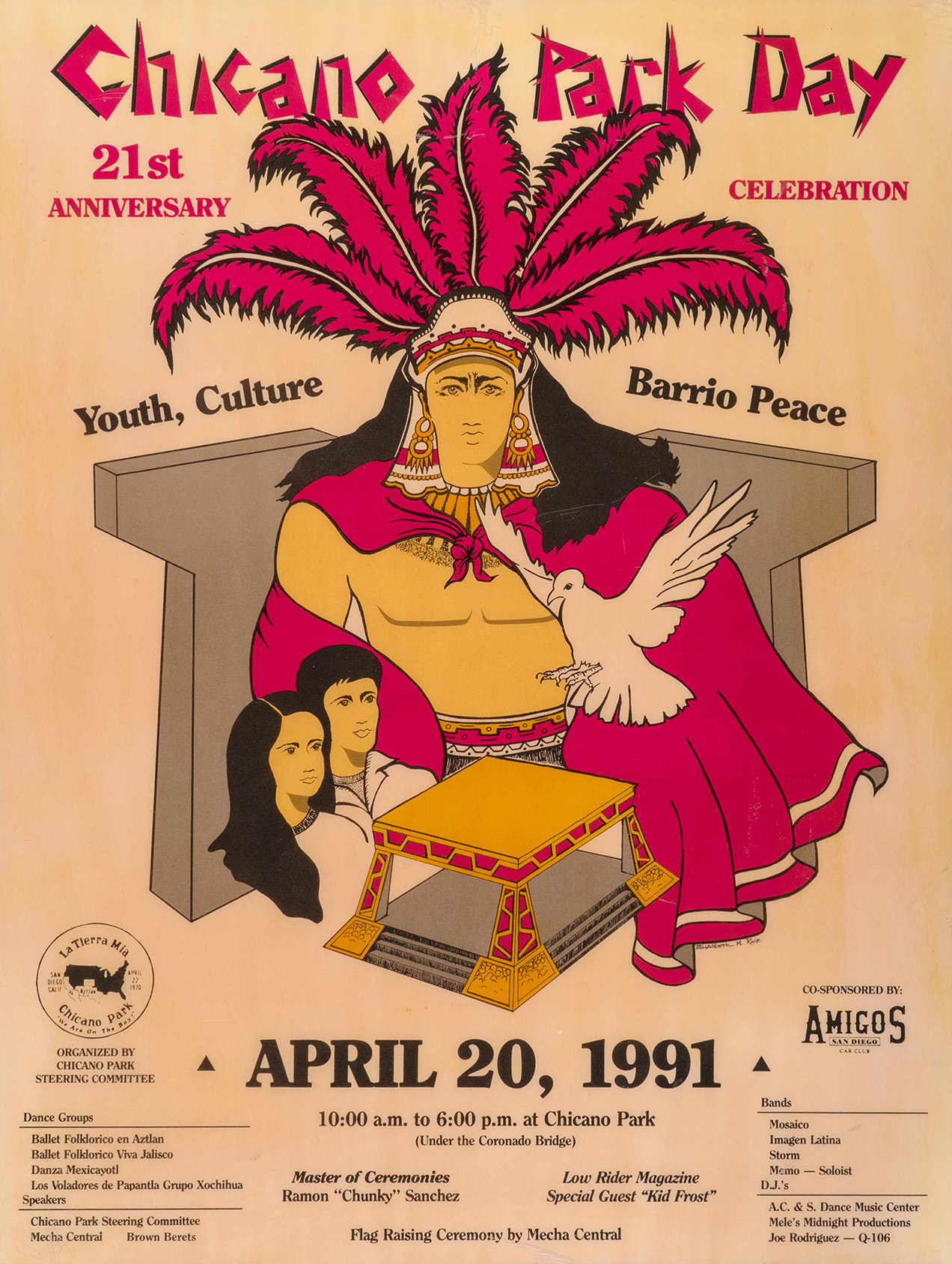 Each year since 1970 Chicano Park Day posters have marked the anniversary of the park's founding. The posters, like the murals, span a range of themes: immigration, social justice, honoring community leaders, and celebrating Chicano cultural heritage, to name a few. Over the course of Chicano Park's 50-year history, poster artists have paid homage to the original vision of the muralists while advancing their cause of self-determination through creative self-expression.
---
Chicano Park Day Posters: A Personal Reflection
By Cesar Castañeda