Exhibitions
Current and Upcoming Exhibitions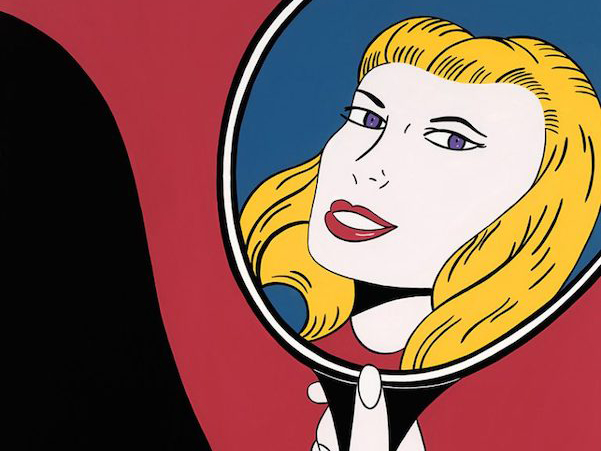 Art and Identity
ONLINE NOW
Humanities Center Gallery
Saints Tekakwitha and Serra Hall
What defines who we are? Race? Ethnicity? Gender? Sexuality? Class? Religion? These questions animate Art and Identity, an exhibition of modern and contemporary art curated by Zoe Morales Martinez ('21). Highlighting works from USD's growing collection of fine art prints, Art and Identity considers the multiple, intersecting forces that make up who we are and how we are seen.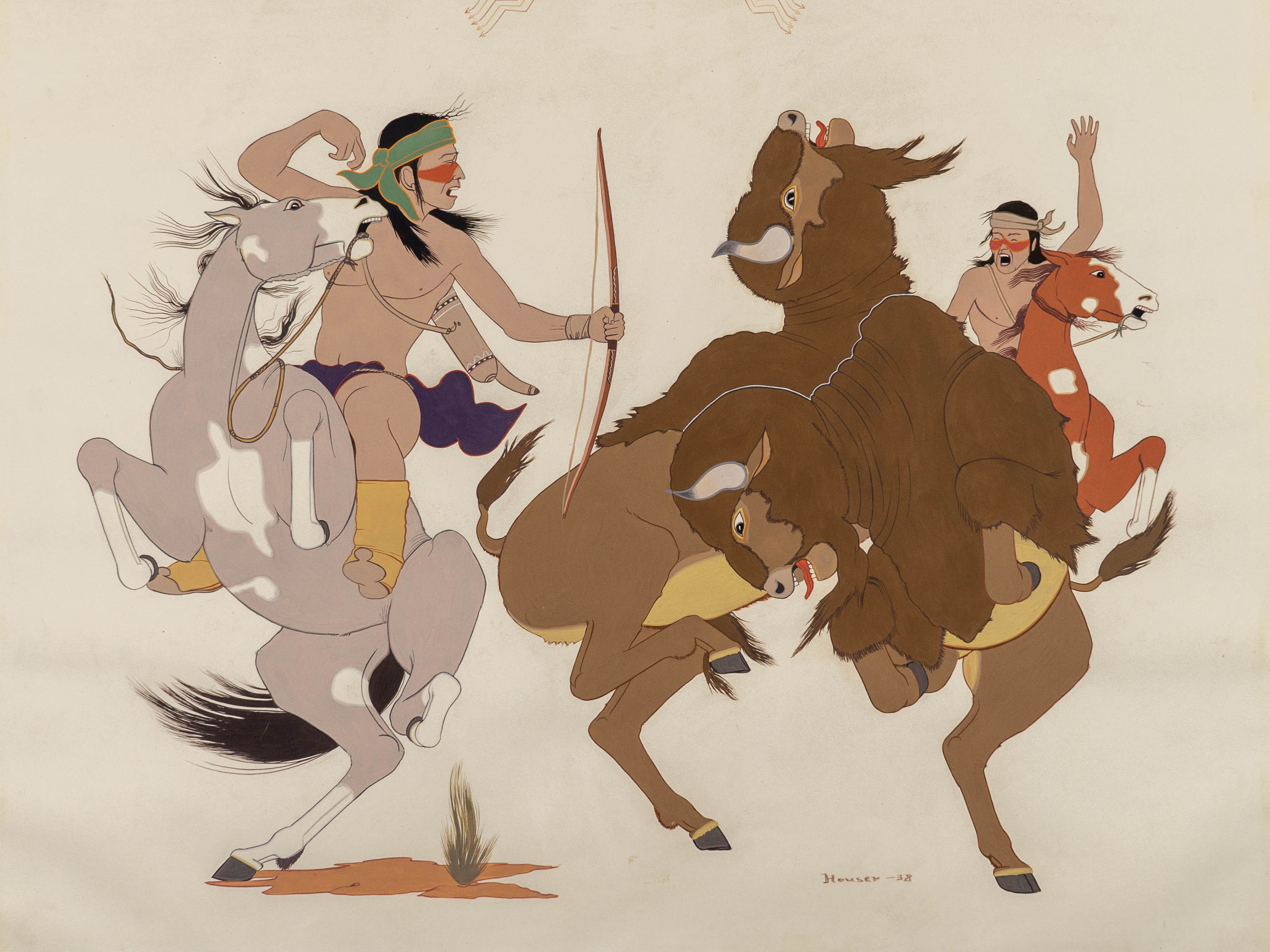 Traditions and Transformations: May at 25
ONLINE NOW
David W. May American Indian Gallery, Saints Tekakwitha and Serra Hall
This online presentation surveys five years of acquisition activity in support of the May Collection. Since 2015, the core strengths of the collection have continued to flourish alongside a new commitment to contemporary indigenous artists, working in a wide variety of media.
Chicano Park @ 50: Renewal and Self-Determination Through Poster Art
ONLINE NOW
Humanities Center Gallery, Saints Tekakwitha and Serra Hall
Chicano Park @ 50 commemorates the graphic art imagined by celebrated artists in alliance with the Chicano Park Steering Committee in order to announce and pay tribute to its annual celebration of the Chicano Park Takeover on April 22nd 1970.
Virtual Programming
ONLINE NOW
Join us for weekly updates on art, insights in to our collections, and "Tiny Talks" hosted by staff members, from the comfort of your home.
Print Room Projects: Piranesi
ONLINE NOW
Hoehn Print Study Room, Founders Hall
Student Alexia Sayyed, '20 takes a close look at three artworks from the university's print collection, and connects them to her own architectural studies.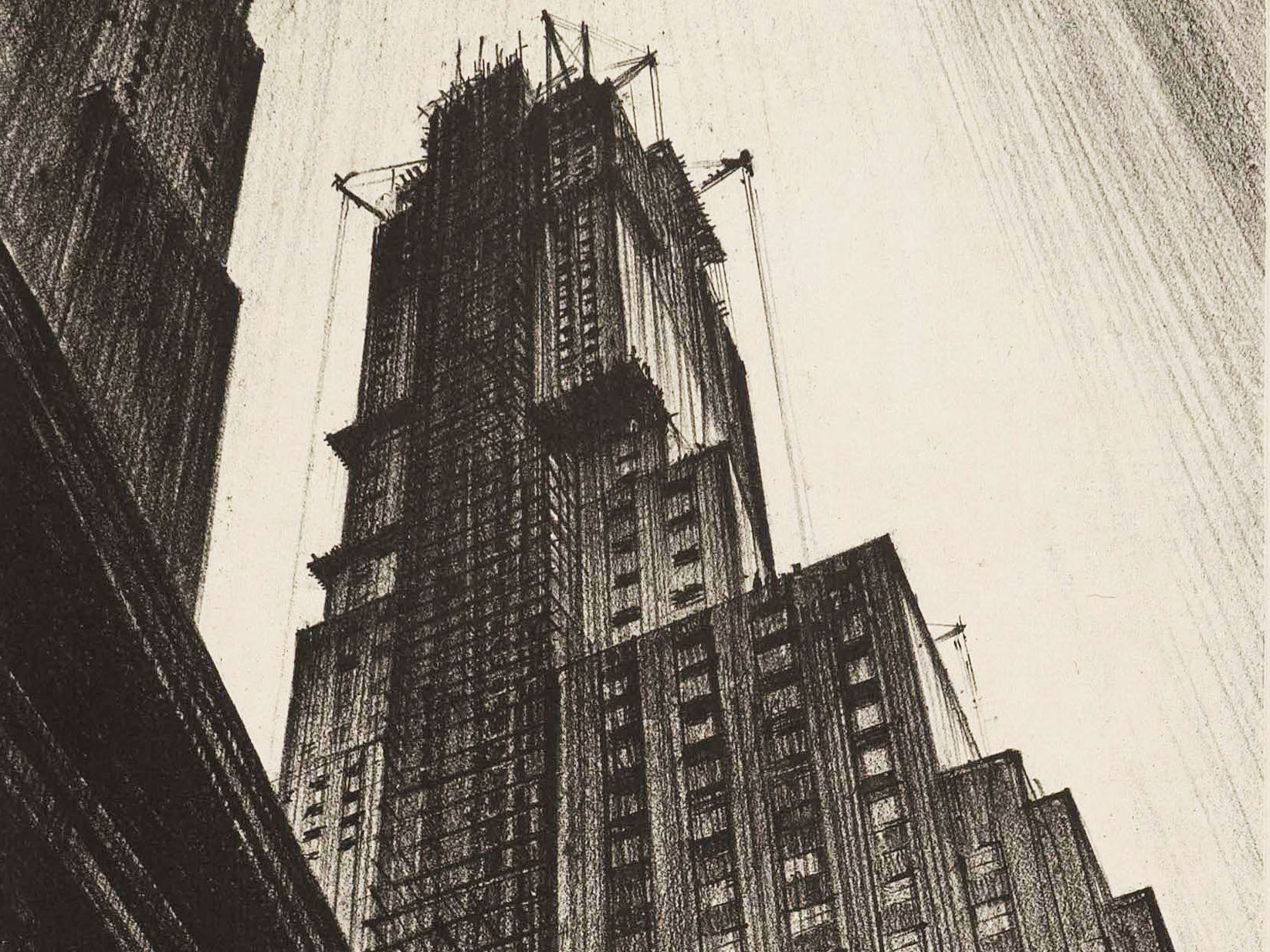 Ernest Born Prints: The Architect's Eye
Fall 2021
Hoehn Family Galleries, Founders Hall
Celebrated architect, Ernest Born, trained his eye through drawing and printmaking. The two practices – making prints and designing buildings – informed each other. Ernest Born Prints: The Architect's Eye will display Born's interwar etchings and lithographs, many inspired by his studies of iconic structures across the globe, including the Chrysler Building, Notre-Dame cathedral, and St. Mark's in Venice.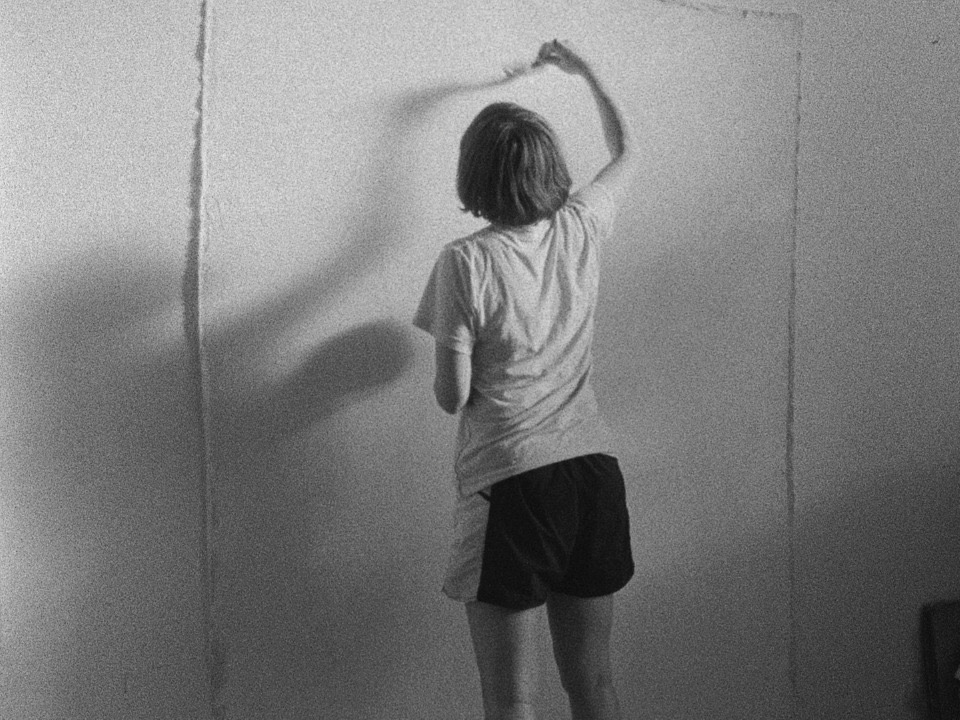 Screenings 7: Eve Fowler
Fall 2021
The seventh iteration of the Humanities Center Gallery's series of time-based works focuses on Eve Fowler's with it which it as it if it is to be (2016).  Fowler is an LA-based artist known for her visual inspections of language and gender.  This particular work was originally shot on 16mm black and white film, subsequently transferred to video, and pairs images of women artists working, with a narration of Gertrude Stein's hypnotic short story "Many Many Women."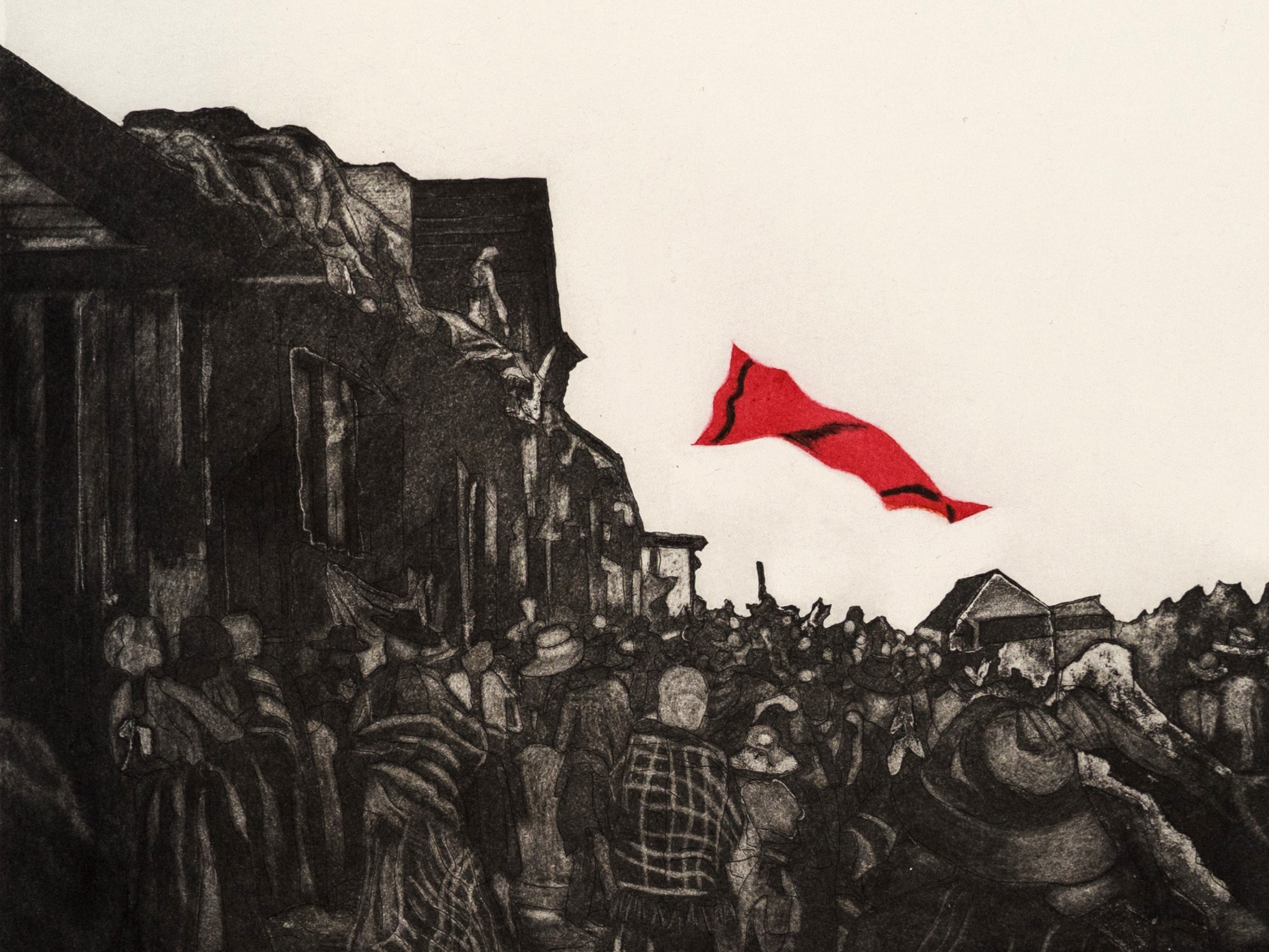 Marie Watt Prints
4 February – 15 May 2022
Hoehn Family Galleries, Founders Hall
Marie Watt (Seneca, b. 1967) is one of the country's most celebrated contemporary artists whose work draws on personal experience, indigenous traditions, proto-feminism, mythology and art history. Drawing on the collections of the Jordan D. Schnitzer Family Foundation and the University of San Diego, Marie Watt Prints will present a mid-career retrospective of Watt's work as a printmaker, accompanied by a fully illustrated catalogue.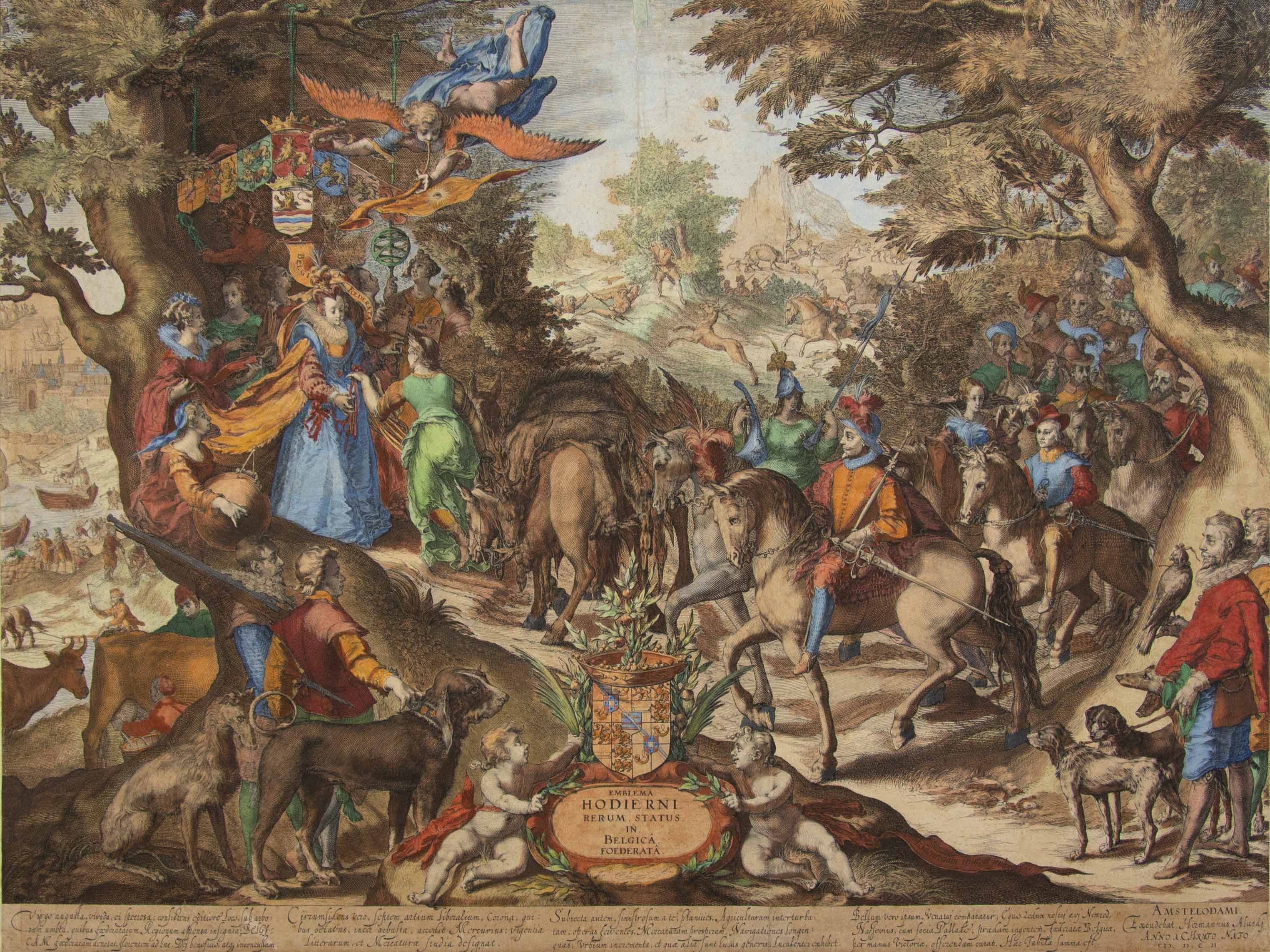 Fake News & Lying Pictures: Political Prints in the Dutch Golden Age
Fall 2022
Hoehn Family Galleries, Founders Hall
Curated by Maureen Warren, Curator of European & American Art, Krannert Art Museum, University of Illinois at Urbana-Champaign
Comedians, editorial cartoons, and memes harness the power of satire, parody, and hyperbole to provoke laughter, indignation—even action. These forms of expression are usually traced to 18th- century artists, such as William Hogarth, but they are grounded in the unprecedented freedom of artistic expression in the 17th-century Dutch Republic. This exhibition explores the complex visual strategies early modern Dutch printmakers used to memorialize historical events, lionize and demonize domestic and international leaders, and form consensus for collective action.