Exhibitions
Current and Upcoming Exhibitions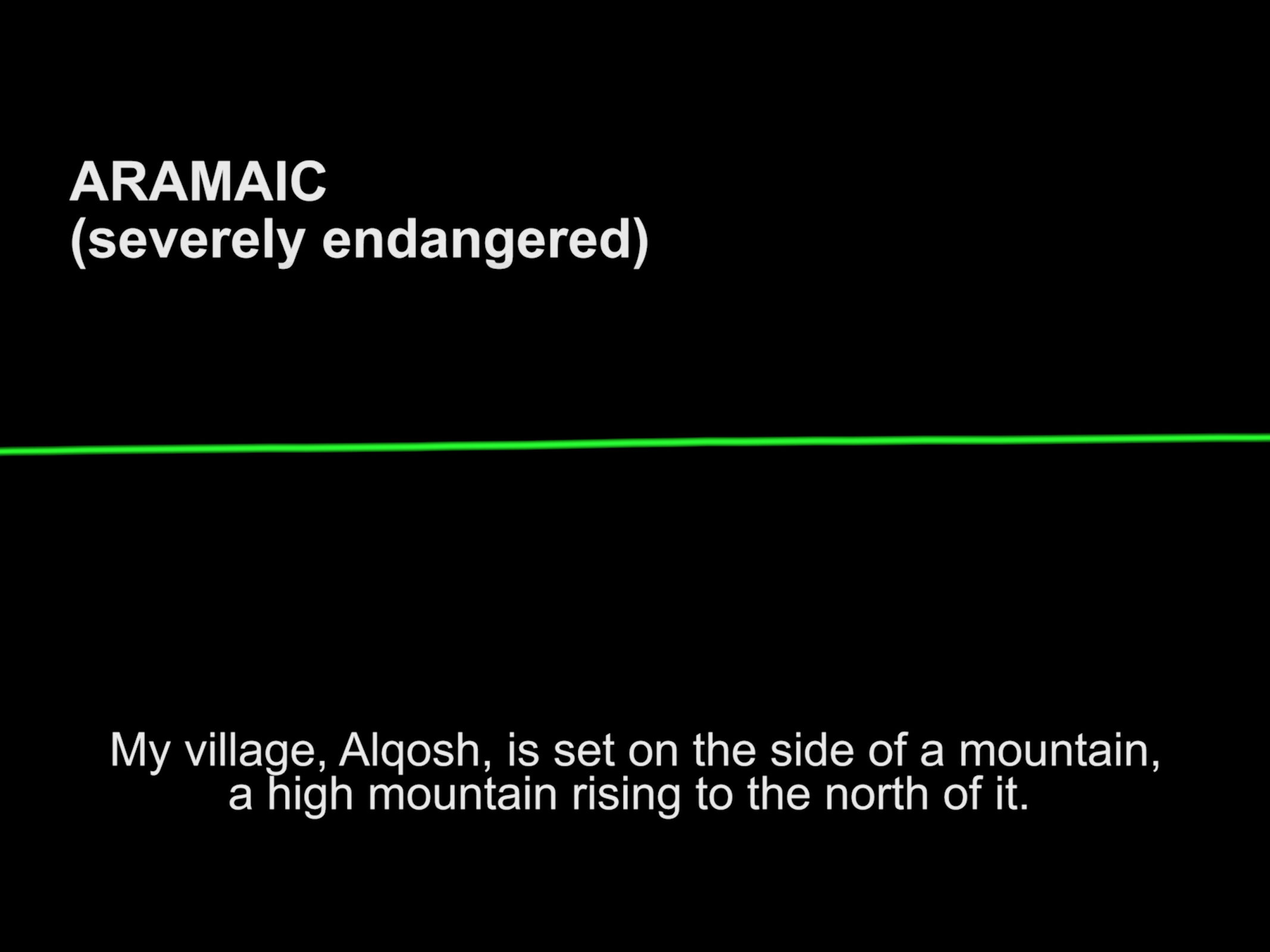 Screenings 5: Susan Hiller
January 27 - March 20, 2020
Humanities Center Gallery, Saints Tekakwitha and Serra Hall
The Screenings series continues this spring with a single-channel video by artist Susan Hiller titled Lost and Found (2016). To create this work, Hiller gathered recordings of the voices of 23 different people—in each case the speaker of an endangered or extinct language—and used an oscilloscope to translate their speech into a vibrating green line.
Indigenous Protest Posters from AIM to DAPL
November 15, 2019 – May 8, 2020
David W. May Gallery, Saints Tekakwitha and Serra Hall
More than 40 compelling graphics documenting a half century of political action—from, roughly, the occupation of Alcatraz Island in San Francisco Bay to violent protests over the Dakota Access Pipeline in Standing Rock—are brought together by this exhibition.
Chicano Park @ 50: Renewal and Self-Determination Through Poster Art
March 30 - May 15, 2020
Humanities Center Gallery, Saints Tekakwitha and Serra Hall
Chicano Park @ 50 commemorates the graphic art imagined by celebrated artists in alliance with the Chicano Park Steering Committee in order to announce and pay tribute to its annual celebration of the Chicano Park Takeover on April 22nd 1970.