Class Action Mastery Forum

This event occurred in the past
Class Action Mastery Forum
This event occurred in the past
Date and Time
Wednesday, January 16, 2019 — Thursday, January 17, 2019 from 8:00 a.m. to 6:00 p.m.
Location
Joan B. Kroc Institute for Peace and Justice, ABCD
5998 Alcala Park
San Diego
,
CA
92110
Cost
0
Details
Class Actions Mastery presented by HB, Western Alliance Bank and USD School of Law
---
The importance and controversial nature of this area of law cannot be overstated. It can be a way for consumers to fight for their rights, and it can be the bane of existence for companies.

We are thrilled to produce this program in collaboration with Western Alliance Bank, which specializes in banking for attorneys and law firms and settlement distribution agencies and claims administrators. Learn more.

We are equally excited to produce this in collaboration with the event host — the University of San Diego School of Law — in the beautiful Joan B. Kroc Institute for Peace and Justice. We greatly respect the many good works undertaken by the law school through its Center for Public Interest Law, Children's Advocacy Institute and its Energy Policy Initiatives Center.


Schedule (tentative)

Wednesday, Jan. 16 — Full day of sessions, including breakfast and lunch, followed by a reception
Thursday, Jan. 17 — The morning will feature a special networking event, followed by lunch, and a full afternoon of learning.
Topics Under Consideration & Construction
Understanding the Settlement Process
The Impact of In Re Hyundai and Kia Fuel Economy Litigation
Determining Damages in Class Actions
New Adventures in Personal Jurisdiction
Finance and Third-Party Funding
Cy Près Overview and Update
Class Certification
Risks and Regulations: Best Practices that Protect Class Member Confidentiality
Discovery Under (26)(b)(1): Proportionality
Vetting & Preparing Plaintiffs
Communicating with the Class
The Rules of Attorney Advertising
Focus on Data Breach and Privacy Class Actions
Who Should Attend
Class action plaintiff attorneys
Personal injury lawyers
Mass tort attorneys
Paralegals at class action firms
Class action service providers
Conference Registration Rates
Click here to register
| | |
| --- | --- |
| $0 | complimentary to USD School of Law faculty and students |
| $695 | per attorney |
| $395 | for paralegals and law firm staff |
| $395 | for faculty firms |
| $1,500 | non-sponsor service providers |
| $795 | additional non-sponsor attendee |
| $595 | additional sponsor attendee seat |
| Sponsorships start at $1,500 | Contact Brownie.Bokelman@LitigationConferences.com or (484) 844-0437 |

Need Assistance? Call us at (484) 324-2755 x2120 and ask for Brownie, or send her an Email.
Speakers/Judges
EIGHT SITTING U.S. JUDGES JOIN THE PANEL
Hon. Anthony Joseph Battaglia, U.S. District Court, Southern District of California
Hon. Edward M. Chen, U.S. District Court, Northern District of California
Hon. John Byron Owens, U.S. Court of Appeals for the Ninth Circuit
Hon. Dana Makoto Sabraw, U.S. District Court, Southern District of California
Hon. Richard Seeborg, U.S. District Court, Northern District of California
Hon. Vince Chhabria, U.S. District Court, Northern District of California
Hon. Larry A. Burns, U.S. District Court, Southern District of California
Hon. Fernando M. Olguin, U.S. District Court, Central District of California
FACULTY IN PROGRESS
David Berger, Partner, Gibbs Law Group LLP
Timothy G. Blood, Partner, Blood Hurst & O'Reardon LLP
David S. Casey, Jr., Managing Partner, CaseyGerry, Co-chair
Robert C.

Fellmeth

, Price Professor of Public Interest Law; Executive Director, Center for Public Interest Law and Children's Advocacy Institute, USD School of Law
Stephen C. Ferruolo, Dean and Professor of Law, USD School of Law
Ray E. Gallo, Senior Partner, Gallo LLP
Joshua Jessen, Partner, Gibson, Dunn & Crutcher
Orly Lobel, Don Weckstein Professor of Labor and Employment Law, USD School of Law
David McGowan, Lyle L. Jones Professor of Competition and Innovation Law; Director, Center for Intellectual Property Law & Markets, USD School of Law
Lara McDermott, Executive Vice President, Gilardi & Co.
Robert Muth, Academic Director, Legal Clinics, Professor in Residence, Supervising Attorney, Veterans Legal Clinic, USD School of Law
Ted Pintar, Partner, Robbins Gellar Rudman & Dowd
Karen Hanson Riebel, Partner, Lockridge Grindal Nauen PLLP
Heather L. Rosing, CFO & Shareholder, Klinedinst Attorneys & President, California Lawyers Association
Peter Stockburger, Senior Managing Associate, Dentons
Tina Wolfson, Principal, Ahdoot & Wolfson, P.C.
Elizabeth Cabraser, Partner Lieff Cabraser Heimann & Bernstein, LLP
Watch for additional speakers!
MCLE Units
Program submitted for 10.0 general credits, including 1 ethics credit in (MCLE states reporting on a 60-minute hour).
Program submitted for 12.0 general credits, including 1 ethics credit in (MCLE states reporting on 1 50-minute hour).
Meet the Chairs

David S. Casey, Jr. '74 (JD)
Managing Partner, Casey Gerry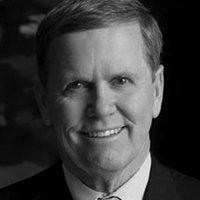 A third generation attorney, he joined his late father David S. Casey Sr.'s firm in 1976, after working as a prosecutor for the San Diego City Attorney's office. With dozens of high profile verdicts and settlements achieved over a nearly 40-year legal career, he is well on his way to attaining his father's – who tried more than 700 jury trials – legendary status.
David leads the firm in obtaining multi-million dollar results each year in a complex range of cases, and was recently appointed to the national VW Multidistrict Litigation Plaintiffs' Steering Committee overseeing litigation targeting Volkswagen over its diesel emissions scandal.
He is past president of the Association of Trial Lawyers of America (now American Association for Justice) – the world's largest trial bar –and has been lauded with more than 60 professional awards, including a perpetual award in his honor, the "David S. Casey, Jr. Consumer Advocate Award" from the Consumer Attorneys of San Diego. In 2016, he was named among the Top 100 attorneys in California by the Los Angeles Daily Journal, lauded as one of the state's top 30 Plaintiff's attorneys by the same publication and was inducted into the Consumer Attorneys of San Diego's Past Presidents Trial Lawyer Hall of Fame.
Since 2008, he has served as state chair for Senator Dianne Feinstein's judicial selection committee, maintaining a steadfast volunteer commitment to finding the most qualified judicial candidates for the federal bench in California. Prior to his appointment as state chair, David served on the local San Diego judicial selection committee for 16 years.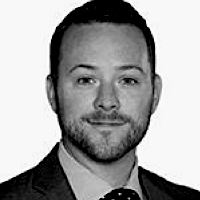 Peter Stockburger '09 (JD)
Senior Managing Associate, Dentons' Litigation and Dispute Resolution practice

Peter is also a member of the firm's global Employment and Labor group and Cybersecurity groups. Peter focuses his practice on cybersecurity and data protection, employment litigation and counseling and complex commercial litigation. He also concentrates in public international law and is a contributor to Dentons' Privacy and Cybersecurity Law blog.
A frequent author and speaker, Peter regularly advises clients on a broad range of cutting-edge legal issues, including cybersecurity and privacy litigation, LGBT issues in the workplace and international human rights law. He also has extensive experience handling a variety of complex litigation matters, including trade secret, product liability and construction related disputes. In addition to his work at Dentons, Peter also serves as a "virtual fellow" with the US Department of State, where he provides counsel to the US embassy in Mexico City on international labor issues. Since 2009 he has served as an adjunct professor at the University of San Diego School of Law, where he teaches in the area of public international law and appellate advocacy.
Peter also has an active pro bono practice focused on immigration law. He has successfully acquired legal status for refugees from Egypt, Mexico and Haiti. For his work, he was awarded the Wiley W. Manuel Certificate for Pro Bono Legal Services from the State Bar of California in 2015, and the Pro Bono Publico Award from Casa Cornelia in 2016.