Bringing Out The Magnificence in Your Team

This event occurred in the past
Bringing Out The Magnificence in Your Team
This event occurred in the past
Date and Time
Tuesday, December 1, 2020 from 5:15 p.m. to 6:00 p.m.
Location
Online
5998 Alcala Park
San Diego
,
CA
92110
Cost
0
Details
Featuring Best-Selling Author and Leadership Guru, Ken Blanchard
As we face unprecedented challenges ahead, is your team ready to rise above? Are you ready to lead your team to success by maximizing their full potential?
Get a front-row seat to our free event and uncover tried and true strategies that will empower you to bring out the magnificence in your team.
Inspire Achievement. Serve Others.
You will get to learn directly from leadership legend and best-selling author, Ken Blanchard. Now is your opportunity to get a front-row seat to one of Dr. Blanchard's renowned talks where he will share some of his most impactful lessons in leadership.
Ken Blanchard, one of the most influential leadership experts in the world, is the co-author of the iconic New York Times bestseller The One Minute Manager®—as well as 65 other books whose combined sales total more than 22 million copies.
Bring your team members, friends, and anyone who is interested in enhancing the leadership skills they already possess to start making an immediate impact on their organization's culture and success.
The first 25 guests that register and attend the event will receive a free copy of Helping People Win at Work, written by Ken Blanchard and Garry Ridge, to add to their leadership toolbox.
Key Takeaways:
Learn directly from the leadership guru who has trained millions of the world's Fortune 500 executive teams and managers
Learn key leadership concepts that will enable you to create an effective team dynamic and deliver real results for your organization
Understand what servant leadership is and how to apply it to maximize your team's potential
Meet the legend who literally wrote THE book on management
begin quote

"It's a brave new world out there. Only those who lead situationally can inspire their teams to rise to today's immense challenges." - The Ken Blanchard Companies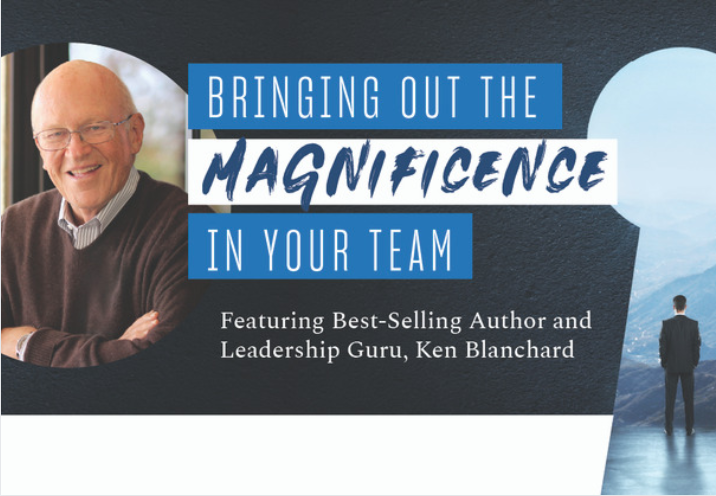 This event is open to the public
Map
5998 Alcalá Park
San Diego, CA 92110