Strategic Planning Principles
Our mission statement, approved by the Board of Trustees in 2004, is relevant now more than ever and remains unchanged since its ratification.
The University of San Diego is a Roman Catholic institution committed to advancing academic excellence, expanding liberal and professional knowledge, creating a diverse and inclusive community and preparing leaders who are dedicated to ethical conduct and compassionate service.
USD's core values also remain unchanged. We have a history of strong, successful and effective planning that sets the stage for future growth and development. However, there are certain strategic directions and goals that either have not been reached, require renewed commitment, or need to be reimagined in order for the university to fulfill its promise to our students, staff, faculty, alumni and community. We must continue to build upon and advance this work. The following five principles will guide our efforts as we look to the future.
Principles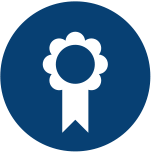 STUDENT AND ALUMNI SUCCESS – By many different measures, USD students and alumni are successful. This principle builds upon this success by identifying specific targets that would place USD among the best in the nation. This requires that we develop curricular and co-curricular experiences that improve student learning, increase retention and graduation rates, and provide more and higher quality opportunities for internships and careers after graduation, and lay the foundation for living purposeful lives.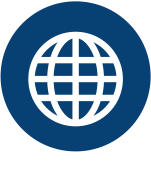 GLOBAL CITIZENSHIP – USD is in an excellent position to build upon the success of our global initiatives, including study abroad and the growth in international students. This principle supports programming that develops a global mindset in USD graduates as demanded by Pope Francis in his rejection of the globalization of indifference and a throwaway culture. USD seeks to set the standard as a school that produces liberally educated leaders with a global mindset, who embrace difference at home and abroad and act with integrity and compassion as changemakers engaged in a complex and ever-changing world.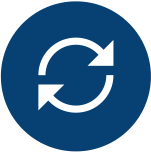 CULTURE OF ENGAGEMENT – This principle describes the observable changemaker behavior we wish to see in USD students and alumni. It creates an environment for USD to rethink its outreach to alumni and other key constituents to create a 21st century model for alumni engagement. The ultimate aim is to develop a culture of engagement in students, alumni, and the USD community to serve humanity.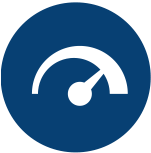 INSTITUTIONAL EFFECTIVENESS – As a relatively young university, USD has made significant progress developing its resources and processes. This principle describes USD's desire to create resources and processes that set the standard for institutional efficiency and effectiveness at a contemporary Catholic university. Human, physical, technological and financial resources, and the associated processes that set the standard for institutional effectiveness, will set us apart from our peers.
PROMINENT PROFILE – We are proud of the many recognitions that USD and its academic units have received, as well as the many recognitions received by our students, alumni and faculty. We will continue to develop and elevate our regional, national and international profile by effectively telling compelling stories about our programs, students, faculty and alumni.
These five principles will guide and inform our decision making as we look toward our vision of USD in the year 2024.