Access and Inclusion
Expand access and demonstrate inclusive excellence to benefit the learning and success of all students and to advance educational equity and become a first-choice university for underrepresented students.
Our value of community reflects our dedication to "creating a welcoming, inclusive and collaborative community accentuated by a spirit of freedom and charity, and marked by protection of the rights and dignity of the individual…creating an atmosphere of trust, safety and respect." USD's Culture of Care brings this commitment to everyday campus life. We have achieved much to make USD a more diverse and inclusive place. We must continue to reflect and renew our commitment to foster an inclusive community and to actively advance access and inclusion. We must also expand access to a USD education for students who cannot take courses entirely on campus or within the confines of a fixed semester system through expanded on-line and hybrid learning.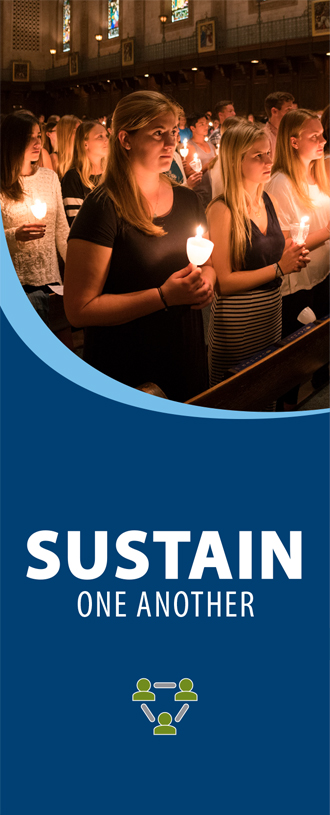 In the
News
// May 21, 2018

Danny Rodriguez, Austin Juarez and Miranda Rappoldt knew when they first arrived as University of San Diego students that they were attendin…

// April 24, 2018

The University of San Diego's celebration and awareness of research work happening throughout the Alcala Park campus was displayed at both t…
Related Links
"Faces of Empathy" Videos