Advising
Meet with an advisor.
Do you have questions about which classes to take; need to choose, declare or change your major in engineering; want to review your progress; or just need some advice? Here's how to go about it.
Prospective Students
Prospective students not yet attending USD can learn more on the following pages:
Current Students
Meet with your advisor
Contact your assigned faculty advisor to schedule an advising meeting. Your advisor:
was assigned to you as your instructor for ENGR 101 if you enrolled in your program as a freshman, or
was assigned to you when you declared your engineering major as a sophomore-level student or higher
If you don't have an assigned faculty advisor, email our academic advisor at sam@sandiego.edu or call (619) 260-2947.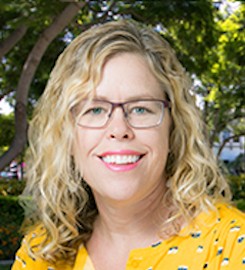 Declare your major
Current USD students wanting to declare a major in USD's Shiley-Marcos School of Engineering can do so by visiting the academic advisor in BEC 340. You can declare your major and get basic information for planning purposes.
Review your degree progress
Current students can also see their degree progress (including transferred courses) using the DegreeWorks platform. Review this before meeting with your faculty advisor.