Transfer Students
​Finish your degree in a place where academics and community go hand-in-hand, and where students are provided with the resources to grow intellectually, culturally and professionally.
We are thrilled that you are considering USD's Shiley-Marcos School of Engineering in your search for a school to finish your degree. Our highly-ranked programs, small class sizes and hands-on advising make USD a great choice for those who've already begun their college education — and we'd like it to be a smooth transition for you.
Schedule a Meeting
You can start by scheduling a phone or in-person meeting to talk about your specific situation and needs. We will want to go over classes you've already received credit for, so have those available.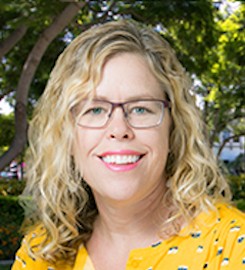 The USD Core
USD is a liberal arts university, meaning that all students, regardless of major, must complete a wide range of courses from the core curriculum. It is likely that many courses you've already taken will meet many of our core requirements.
Generally Accepted Courses for Transfer
We invite you to take a look at the lower division program requirements for engineering and computer science majors (listed in the curriculum of each program) to find out the order in which these courses are taken.
Computer Science Students
Calculus I
Calculus II
Linear Algebra
Discrete Math
All Computer Science courses will be individually evaluated.
Engineering Students
The most helpful courses to complete before coming to USD are math and physics. In general, the more math and physics you come in with, the further along you will be in our programs.
MATH 150: Calculus I
MATH 151: Calculus II
PHYS 270: Mechanics
When you have completed these three courses, you will meet the requirements to enter the engineering program at a sophomore level.
UC or Cal State Schools
View courses that are generally accepted for transfer to UC or Cal State schools. These courses are transferable to our program.
San Diego Community College District Equivalent Courses
Here is a list of equivalent San Diego community college course(s) for these USD courses, as well as many of lower division course requirements. Even if you earn credits from a different community college or other institution, your institution will likely have very similar courses to the ones listed below.
USD Course Requirements are in parentheses.
Math Courses:
Mathematics 150 Calculus/Analytic Geometry I (equiv to USD MATH 150)
Mathematics 151 Calculus/Analytic Geometry II (equiv to USD MATH 151)
Mathematics 252 Calculus/Analytic Geometry III (equiv to USD MATH 250)
Mathematics 255 Differential Equations (equiv to USD MATH 330; we will accept in place of USD MATH 310)
Physics Courses:
Physics 195 Mechanics (equiv to USD PHYS 270)
Physics 196 Electricity and Magnetism (equiv to USD PHYS 271)
Physics 197 Waves, Optics, and Modern Physics (equiv to USD PHYS 272)
Chemistry Courses:
Chemistry 200 General Chemistry I (equiv to USD CHEM 151)
Chemistry 200L General Chemistry I Lab (equiv to USD CHEM 151L)
Engineering Courses:
Engineering 101 Introduction to Engineering (equiv to 1.5 of 3 units of USD ENGR 101)
Engineering 111 Intro to Computer Aided Design (we will accept for ENGR 101 or 102)
Engineering 152 Engineering Design (equiv to ENGR 102)
Engineering 198 Computer Applications in Engineering (equiv to ENGR 102)
Engineering 200 Statics (MENG 210)
Engineering 260 Electric Circuits (equiv to 3 of 4 units for ELEC 201; prepares students for all courses that require ELEC 201 as a prerequisite)
Other useful courses:
English 105 Composition and Literature (equiv to FYW 150)
Economics 120 or 121 Principles of Economics (Electrical Engineering or Mechanical Engineering majors may fulfill the economics requirement; not suitable for Industrial and Systems Engineering majors)
Philosophy 101 Symbolic Logic (equiv to PHIL 102)
SPEE 103 or SPEE 104 (equivalent to COMM 203 Intro to Public Speaking)
For more information, visit USD's Undergraduate Admissions Transfer Applicant details.