Industry Partnership Program
Bringing transformative ideas and partnerships to life.
The University of San Diego's Shiley-Marcos School of Engineering offers an engineering education that inspires students to innovate, practice and ultimately make a difference in the world. To support and enhance its students' real-world experiences, the school launched an Industry Partnership Program in Fall 2014 with local corporate enterprises to give students practical, project-based, hands-on engineering experiences that will help their transition into the workforce, and align their career choices with their passion and skillset. Our industry partners, in turn, value the fresh, out-of-the-box ideas from students, and opportunities for internships and fresh graduate hires.
Capstone Design Experience
In the fall semester, a mentor from each of our corporate sponsor organizations works with a team of senior-level students to define a project that has practical value to the company and remains within the scope of a two-semester senior capstone design experience. The teams are given assignments year-round to move the project from concept through fabrication. The students build and test a simple prototype of critical design functions by the end of the fall semester. During the spring semester, in collaboration with their sponsors, the teams then refine their conceptual designs and produce a fully functional system prototype, which is spotlighted in the Engineering and Computing Showcase.
Student Benefits
As the program evolves, our engineering students are increasingly working on interdisciplinary, authentic engineering projects to prepare them for engineering careers. The program teaches them to operate and thrive in a team environment, while building their resumes with real-world experience. Often times, the sponsoring partners hire individuals or entire teams upon successful completion of the project.
Partner Benefits
As the sponsors of the program, our industry partners gain access to new ideas, innovative solutions and accountability for the promised deliverables. Additionally, they get to observe a team of students for prospective recruiting. Industry partners retain all intellectual property and equipment purchased for the purpose of the project.
Get Involved
The Industry Partnership Program started out with six companies and has grown steadily with intention and purpose to be certain we deliver results for our partners — offering bright minds, exceptional solutions and unique finished projects that make a difference in the world and ultimately contribute to the bottom line.
For sponsorship opportunities, please contact: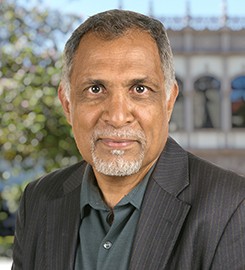 Subramanian (Venkat) Shastri, PhD
DeSanctis Professor of Engineering and Entrepreneurship, Director of Industry Partnership