I3@USD Magazine: Imagine. Innovate. Inspire.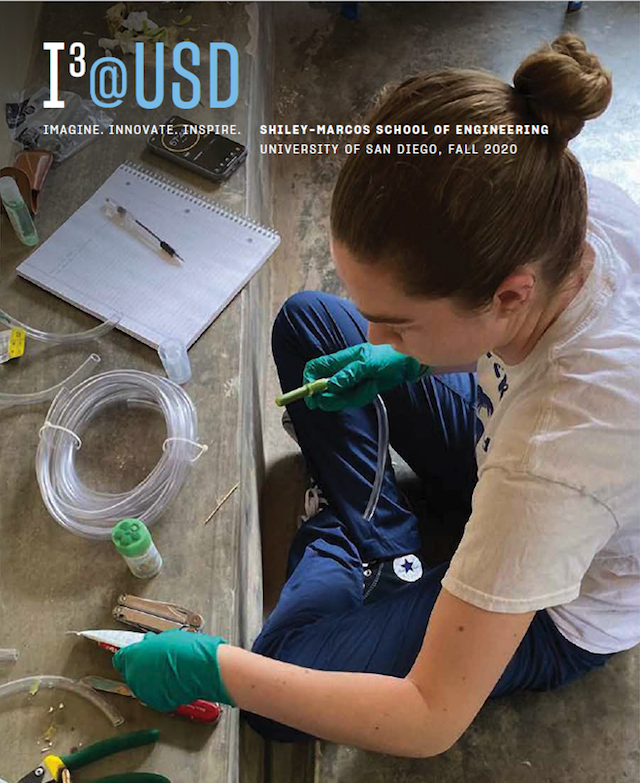 I3@USD Magazine
I3@USD Magazine, is an annual fall publication produced by the University of San Diego's Shiley-Marcos School of Engineering to showcase the achievements of our students, alumni, partners and faculty. Each issue includes the latest school news and articles featuring in-depth explorations of the people and programs that make USD's Shiley-Marcos School of Engineering unique. 


Alumni Notes 
In the alumni notes section of I3@USD, alumni around the world share updates of their accomplishments and stories. Alumni notes submitted should total 50 words or less and include professional and personal updates. Photos submitted should be high resolution (300 dpi). To submit your alumni updates for the upcoming issue, please email Director of Development and Alumni Relaions, Elisa Lurkis, or fill out our Alumni Update Form.


Class Notes
To submit a class note to USD Magazine, which is published three times a year, please email classnotes@sandiego.edu.
I3@USD Magazine Past Issues