Avi Spiegel, PhD, JD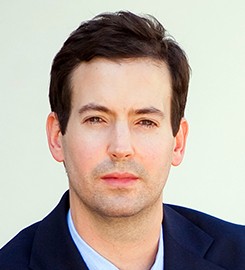 Office:
Kroc Institute for Peace & Jus 273
Director, Master's Program in International Relations and Associate Professor, Political Science and International Relations
Avi Spiegel is Associate Professor of Political Science and International Relations at the University of San Diego. He earned a doctorate from Oxford University, a master's degree from Harvard University, a law degree from NYU, and a dual bachelor's degree in government and English from Georgetown University. He has been a Research Fellow at the Brookings Institution, the Ali Pachachi Scholar of the Modern Middle East at Oxford, a Frederick Sheldon Fellow at Harvard, and a Fulbright Scholar and Peace Corps Volunteer in Morocco. His first book -- Young Islam: The New Politics of Religion in Morocco and the Arab World -- was published by Princeton University Press. The book, which uncovers the rivalries that are redefining the next generation of political Islam, received the Religion and International Relations Book Award from the International Studies Association, the Hubert Morken Book Award from the American Political Science Association's Section on Religion and Politics, and an Abu Aardvark Middle East Book Award from the Washington Post.

Spiegel's research has been supported by grants from the Smith Richardson Foundation, and the American Council of Learned Societies. His contributions in the policy arena include work as a member of the Brookings Institution's Project on Rethinking Political Islam, and in the instruction of current government officials and future diplomats at the U.S. State Department's Foreign Service Institute. His Op-Eds have appeared in, among others, the New York Times, Foreign Policy, and USA Today.

Current course offerings range from undergraduate and graduate survey courses in International Relations, Comparative Politics, and International Human Rights to advanced seminars on Middle East Politics, US-Middle East Relations, and Global Politics and Policy.