Adina Batnitzky, PhD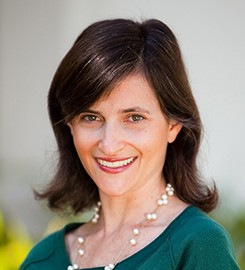 Office:
Saints Tekakwitha & Serra Hall 315E
Associate Professor, Sociology
Adina earned her B.A. in Asian and Middle Eastern Studies at Barnard College, Columbia University; and her M.A. and Ph.D. in Sociology from Brown University, where she was a Population Studies Trainee (demography).
Adina Batnitzky joined the sociology faculty in the 2011 Spring Semester. Adina was previously a tenure-track Assistant Professor at the University of Texas at Austin in the Department of Geography and the Environment. She has also been a Postdoctoral Fellow at Oxford University in the School of Geography, where she collaborated on research funded by the UK's Economic and Social Research Council's (ESRC) Gender Equality Network.
Scholarly Work
Adina's research and professional experiences have all revolved around the intersection of gender, health and labor in a global/transnational context. Her interdisciplinary research draws from feminist geography, as well as cultural and economic perspectives in sociology, with a particular regional expertise and field experience (including knowledge of both Arabic and French) in the Middle East/North Africa and Western Europe. Her research has been supported by the Population Research Center at the University of Texas at Austin, the Walter Prescott Webb Chair in History and Ideas at the University of Texas at Austin, the American Institute of Maghrib Studies, the Association for the Sociology of Religion, and the National Institute of Child Health and Development.
Her past and current research has included work on Arab American health disparities; women's health and household labor in Morocco; the built environment and obesity in India; and embodied labor in London's globalized service sector.
Adina's research has been presented and published widely. Her scholarship has appeared or is forthcoming in peer-reviewed journals including Sociology of Health and Illness, Health and Place, Gender, Work and Organization, Journal of Ethnic and Migration Studies, Ethnic and Racial Studies, International Migration, International Journal of Urban and Regional Research, Cultural and Social Geography, Geoforum, Global Networks, British Journal of Industrial Relations, and Economic Geography.
Areas of Interest
Building on her two years of Peace Corps service in Morocco, Adina remains committed to community service, working collaboratively with diverse community actors, as well as students from diverse backgrounds. Adina's teaching reflects her interdisciplinary research interests, as well as her dedication to undergraduate education. At USD, she is teaching Health and Society and plans to teach courses in the areas of health, gender, labor, food, migration and the Middle East, as well as introductory courses in the major.