David Miller, PhD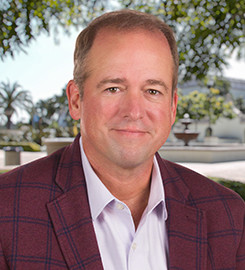 Phone:
(619) 260-4600 ext. 2484
Office:
Kroc Institute for Peace & Jus 289
Lecturer
David Miller received his PhD from the University of California, San Diego in 2007. His research focus is the social and cultural history of the nineteenth-century United States. He has been with USD since 2005, offering courses on the Civil War and Reconstruction as well as the history of race and ethnicity. David serves as the co-editor for the Journal of San Diego History.
Office Hours
Section 01
1/27 - 5/21
W
3:00 pm - 6:00 pm
Kroc Institute for Peace & Jus - 237D
1/27 - 5/21
T TH
1:00 pm - 2:00 pm
Kroc Institute for Peace & Jus - 237D