Lee Williams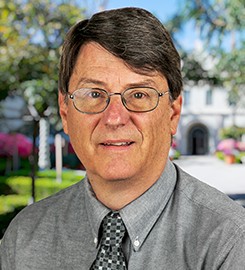 Office:
Mother Rosalie Hill Hall 227
Professor and Program Director, Marital and Family Therapy
PhD Purdue University, Marital and Family Therapy

MS Purdue University, Marital and Family Therapy

BS Georgia Institute of Technology, Chemical Engineering
Lee Williams, PhD, is a licensed Marital and Family Therapist, and an approved supervisor in the American Association for Marriage and Family Therapy. Dr. Williams teaches Gender Issues, Practicum, and Couples and Sex Therapy. He is a co-author of three books, including Essential Skills in Family Therapy, Essential Assessment Skills for Couple and Family Therapists, and the Clinician's Guide to Research Methods in Family Therapy. He has also published several journal articles and book chapters, primarily in the areas of premarital counseling, interchurch couples, and family therapy training and supervision. Dr. Williams works as a volunteer therapist for the Department of Veterans Affairs, working primarily with couples.
Scholarly Work
Syllabi