Ian Martin, PhD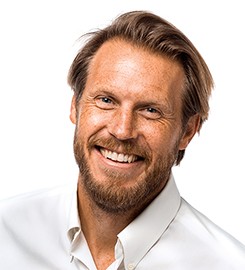 Office:
Mother Rosalie Hill Hall 229
Associate Professor
EdD.,University of Massachusetts

ME.d., Lewis and Clark College

B.A., Loyola Marymount University
Dr. Ian Martin in an Associate Professor of Counseling at the University of San Diego where he teaches courses in school counseling and career development. Prior to becoming a counselor educator, he was a school counselor in Portland, OR. Dr. Martin has published and presented on such topics as program development, program evaluation, and policy within school counseling. He is very involved in curriculum design and is the author of the True Goals curriculum. Recently, Dr. Martin has become increasingly involved in international school-based counseling. He has taught numerous international courses in South America, Europe, and the Caribbean; and was a visiting scholar at the University of Verona, Italy. Dr. Martin is a Center Fellow at the Ronald R. Fredrickson Center for School Counseling Outcome Research and Evaluation (CSCORE), an Advisory Board member for the National Evidenced-Based School Counseling Conference, and a founding member of the International Society for Policy Research and Evaluation of School-Based Counseling (ISPRESC).
Areas of Expertise
Counseling, School Counseling