Juan Roche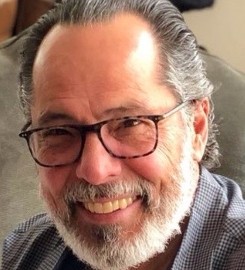 Phone:
(619) 260-4600 ext. 2004
Office:
Kroc Institute for Peace & Jus 131
Professor of Practice
Center for Peace and Commerce Faculty Advisor
PhD, University of San Diego, Leadership Studies

MBA, University of Wisconsin-Madison

BS, Catholic University-Caracas
Juan F. Roche has a 30-year career as a global executive, consultant and board member in the US, Latin America, Europe, the Middle East and Africa. His last corporate position was as CEO of Gruma Corporation, a two-billion-dollar Mexican multinational company based in the US.
Previously he was with Nabisco, first as President of Europe, Middle East and Africa and later as President of Latin America. He started his career at Mavesa, then a Procter and Gamble joint venture where he grew through the marketing, logistics and finance ranks to become the CEO. In this position he led the buy-out of P&G stake and transformed the company to a NYSE publicly traded regional player with operations in the Andean Region. This conversion was featured as a case study at Harvard's Business School and Forbes magazine featured Mavesa in the top 20 best-run small companies in the world.
Juan has a Bachelor's of Science from the Catholic University in Caracas, an MBA from the University of Wisconsin-Madison and a PhD in Leadership Studies from the University of San Diego. His research interest is in corporate social responsibility and organizational behavior and culture. Currently, he is a senior partner at Renaissance Growth Advisors, a business-consulting firm, and an adjunct professor at the USD School of Leadership and Educational Sciences. He is also a member of the Board of Advisors at the USD School of Peace and Justice.
Courses Taught
KROC 510 Leadership and Organizations
KROC 590 Intercultural Competency
KROC 592 WKSH Finance for Leading Change
KROC 594 Business and Social Innovation