Oral Communication (CORL) Project
In Spring 2018, the Core Assessment Team conducted a pilot project on Oral Communication. A team of faculty scorers viewed video-recorded student speeches from a variety of lower- and upper-division courses that meet the Oral Communication Core requirement, and analyzed the speeches using five criteria: Central Message, Language, Organization, Selection and Utility of Supporting Materials and Delivery.
Findings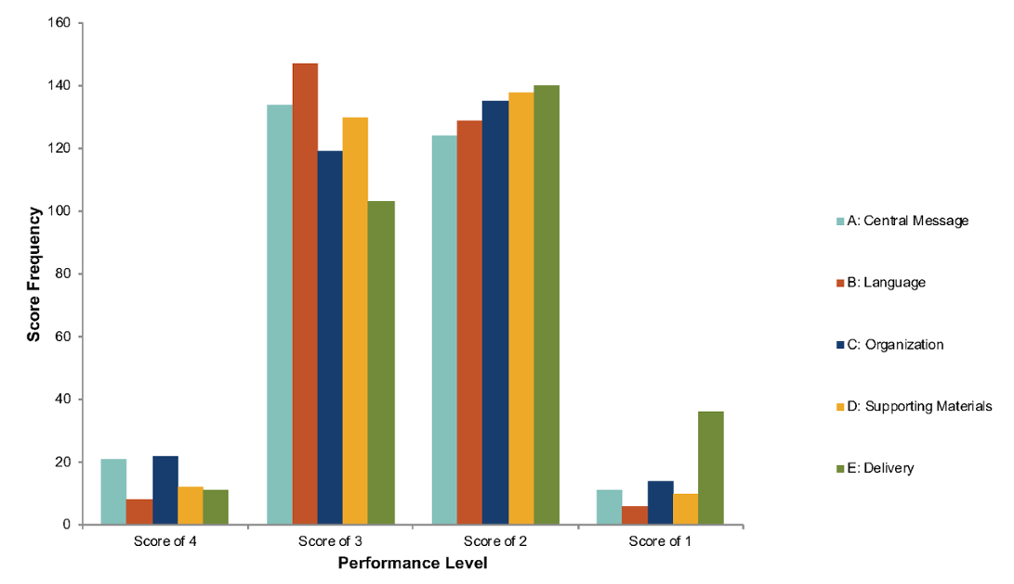 Figure1. Frequency of scores achieved by students across each criterion in the CORL rubric. 145 student speeches, each viewed by two scorers (290 viewings).
The results suggested the need for extra support in the area of Delivery. In addition, scorers noticed that students that gave group presentations had more difficulty conveying the criteria of Central Message and Organization.
Actions
Scorer suggestions and feedback were used to devise "Faculty and Student Tips for Oral Presentations" summaries. These summaries – as well as the rubric that was collaboratively devised for this assessment – will be provided to all faculty teaching Oral Communication-designated courses. It is hoped this additional student and faculty support will help future students taking these courses. These materials can be accessed here: