Core Assessment Team
The Core Assessment Team's main function is to plan, design, and carry out faculty-led, student-centered assessment projects in the core curriculum. The team meets regularly with the Core Director to maintain strong communication and collaborative decision-making on core assessment-related work.
Debbie Finocchio, MS
Associate Core Director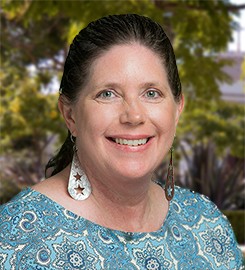 The Associate Core Director's main role is assessment of USD's core curriculum, and thus serves as the lead on the Core Assessment Team.  
Debbie Finocchio stepped into the Associate Core Director when it originated in Fall 2021. Prior to that, she was the Coordinator for Core Assessment since Spring 2018, having started with the Core Assessment Team in Fall 2017. She is a graduate of WASC Senior College and University Commission's (WSCUC) Assessment Leadership Academy. She has served on USD's CAS Assessment Team since Fall 2014, where she provides support to several departments in their program-level assessment efforts. Finocchio is also an Adjunct Assistant Professor in the Department of Chemistry & Biochemistry, and has led or contributed to many program-level assessment projects in this department since she started working there in 1992. Her strong desire for all students at USD to succeed is a driving force in her work.
Carole Huston, PhD
Special Assistant to Institutional Effectiveness and Planning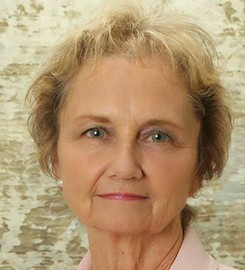 Carole Huston serves as the Special Assistant to the Vice President of Institutional Effectiveness and Strategic Initiatives and a Professor of Communication Studies at the University of San Diego as well as consulting for a number of institutions. She has also served as USD's ALO and director of the Center for Educational Excellence, and participated in WSCUC accreditation review teams. In her more than 30 years of experience in higher education, Carole has researched and presented on many different facets of learning assessment at AI, AAC&U, AALHE, and WSCUC conferences, including competency assessments in general education, multi-institutional and multi-method assessment projects, integrative learning, program review, and assessing diversity and social justice in faith-based institutions. As an alumna, she co-facilitated the WSCUC Assessment Leadership Academy and has presented and co-presented several WSCUC webinars and workshops. . Carole has co-authored several articles, books and book chapters on assessment, research methods, interpersonal and intercultural communication, and she contributed to the VALUE rubrics project sponsored by ACC&U.
Related Links