Pancakes
What is the Pancakes initiative?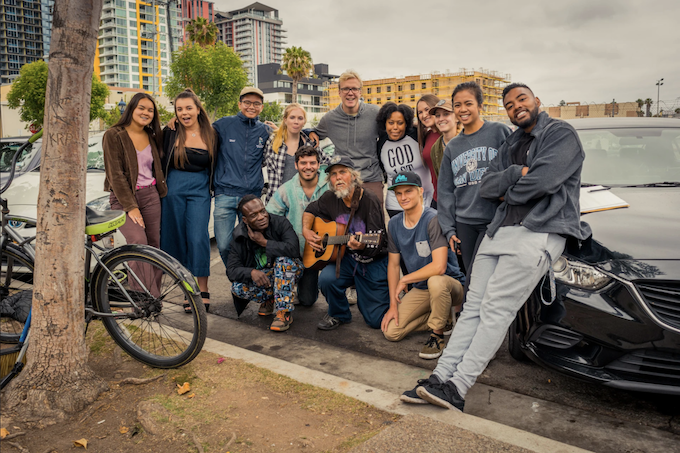 Pancakes originated as a student-led initiative at University of San Diego and it continues to grow and expand its outreach with the support of the Changemaker Hub, a campus-wide initiative providing opportunities for students to engage in social change. 
Every Saturday we serve freshly made pancakes topped with our folks' choices of butter, fruit and chocolate chips! We are aware that we cannot solve the issue of homelessness downtown but every week we build relationships and trust with the families and veterans in need. Our aim is to begin humanizing folks who have been marginalized and mistreated in the San Diego community. Pancakes ​SUH serves as a platform for people who are looking for volunteer opportunities and resource agencies that assist those who are in need.
Learn more about Pancakes initiative here (link to https://www.pancakessuhope.org/).