The Changemaker Challenge invites students, faculty, and staff to employ imagination, hard work, and passion to generate ideas for addressing a current social challenge proposed to us by leaders from the San Diego/Tijuana region.
The 2019 Changemaker Challenge theme is Homelessness, Displacement, and Migration. The Changemaker Challenge provides an opportunity for engaging in idea-generation, thus increasing awareness and knowledge about current social and environmental problems and mobilizing people towards problem-solving.
Our community is invited to submit a two-minute video to showcase their idea. The top video entries will compete for a $6,000 more in awards. People are invited to vote online for their favorite idea, and the number of votes each idea receives will determine its share of the pool. Last year's Finalists are now on our Facebook page, take a look!
Download the Fall 2019 Events & Rules and Eligibility for the Challenge
Ready to submit your idea? The platform is now open!
Resources
Learn from the Best
This playlist explores the issues related to this year's theme, Homelessness, Displacement and Migration. Watching these TED Talks is a great place to begin to learn about how experts in the field are already addressing these issues in their own communities.
Just Read Events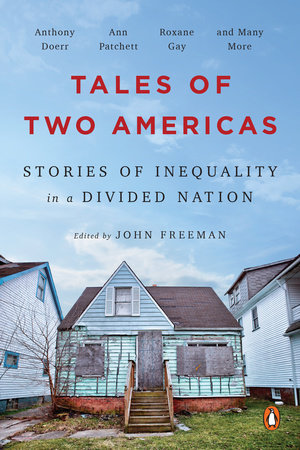 This year's Just Read! selection, Tales of Two Americas: Stories of Inequality in a Divided Nation​, discusses some of the literary world's most exciting writers look beyond numbers and wages to convey what it feels like to live in this divided nation. Their extraordinarily powerful stories, essays, and poems demonstrate how boundaries break down when experiences are shared, and that in sharing our stories we can help to alleviate a suffering that touches so many people. Learn more and see this year's programming.
Urgent Challenges Collective
The primary aim of the Urgent Challenges Collective, which is funded through a two-year strategic initiative grant from the University of San Diego, is to provide new opportunities for studying and addressing homelessness and food insecurity in our local community. The work of the Collective is inclusive of the entire campus community with a focus on four core areas: research projects, course development, community engagement, and advocacy initiatives/events.on, and housing.
Find more information about homelessness and food insecurity here 
Changemaker Challenge Judges 2019
Stay tuned to learn who will be the judging panel for 2019!