The Changemaker Hub unites existing platforms for acting on our most pressing social problems at the local, national and global level. With this in mind, we offer a variety of opportunities to engage in social change.
Are you up for the Challenge?
What makes your challenge unique?
The changemaker Challenge is an initiative generating ideas for better addressing one social challenge
The 2019 Changemaker Challenge theme is Homelessness, Displacement and Migration 
This Challenge is open to students, faculty and staff
What dates are crucial for participants to remember?
November 9: Design Thinking Crash Course
November 14: Submission deadline
November 25: Finalists announced
November 25- Dec 4: Public Voting
December 5: Awards Luncheon
How does one enter your challenge?
The platform to enter can be accessed through your My San Diego account
Enter individually or as a team
Submit a 2-3 minute video of the proposed idea
What awards/prizes does your challenge offer?
The top video entries will compete for $6,000 in awards. People are invited to vote online for their favorite idea, and the number of votes each idea receives will determine its share of the pool
What makes your challenge unique?
The Fowler Global Social Innovation Challenge (The Fowler GSIC) promotes, guides and supports student ideas to launch new social innovation ventures or projects.
Open to students from partner institutions all over the world.
Open to ventures or projects at any stage of development (Define, Design, Pilot, Scale).
Challengers receive mentoring and guidance from successful real-world social entrepreneurs.
What dates are crucial for the Fowler GSIC participants to remember?
February 27, 2019
USD Student Round 1 Submissions
April 26, 2019
USD Student Round 2 Pitches
May 3, 2019
USD Student Showcase
June 6,  2019
Round 3 Pitch Decks are due from the finalist teams of each participating university
June 14-16, 2019
Finalist teams from all participating universities pitch their innovative solutions (in-person or virtually) at the global finals of GSIC in San Diego, California, USA.
 How does one enter your challenge? 
 What awards/prizes does your challenge offer?
Teams can win up to $50,000 in seed funding and other resources for their ventures.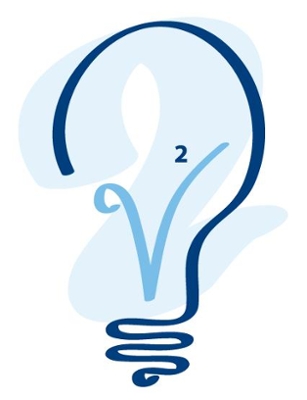 What is the V2 Pitch Competition?
V2 is the largest campus-wide pitch competition at USD. Students have an opportunity to pitch their ideas to a group of actual angel investors for an opportunity to receive up to $30,000 in funding.

We offer mentorship and workshops all year to help entrepreneurs get ready to take their venture idea and make it into a reality. Four years ago, we launched a bi-national track opening our competition to student entrepreneurs from Baja California. We work closely with our cross-border partners Universities and community partners. In 2017 we continued to expand and launched a Latin America track working closely with ORT University Uruguay. This 2019 we happy to announce that we will be working going even further South to Peru, Argentina, Columbia Argentina, Peru, Colombia, Ecuador, Chile to make the V2 experience a truly international entrepreneurship opportunity. 
Who runs the V2 Pitch Competition?
The V2 Pitch Competition is housed under the USD School of Business and is campus-wide. We work closely with the Engineering School, Law, Peace and Justice, SOLES, the music department and the Center for Peace and Commerce. We believe that entrepreneurial mindset comes from all majors and minors. We also work closely with the San Diego startup community and have relationships with many mentors, coaches, and investors. 
How do I enter?
Enter with an annotated 10 slide 7 minute Powerpoint or Prezie file Pitch Deck describing your venture and funding goals. Annotations should include speaking notes. Submit to: usdv2competition@gmail.com by the deadline April 4th.
What Needs to be Included in my Pitch Deck?
Use this guide: The Lawless Venture Model
And review How to Build a Pitch Deck
You can also reach out to our team for additional support, mentorship, and guidance:  Reginabernal-12@sandiego.edu
How much money is awarded?
$30,000 in cash and additional in prize support. V2 Hot Prospect Awards to 10 ventures that are outstanding and are not one of the final 3 will receive recognition and acknowledgment at the V2 Pitch Competition.
How does the competition work?
Three finalists are selected from all entrants by a selected group of angel investors. The competition is like an actual pitch and there is no 1st, 2nd or 3rd prize. Instead, the investors decide how to distribute the funds.  One company could be awarded the entire fund or it could be distributed between the three. We have seen something different each year making it very exciting. It's exactly like "real-world" funding opportunities.
What happens on V2 evening on April 25?
A panel of three Actual Angel Investors evaluate the pitches on V2 night.
There are 2-Stages: Each finalist has a seven minute pitch with all three investors and a 10-minute one-on-one meeting with each investor.
The investors decide how much of the $30K to award to one or all of the finalists.
Who can compete?
        USD track
Open to all USD students or teams of at least one USD student.
The student in the venture must play a significant role (not an intern or employee but rather a deciding voice in the venture).
        Latin America track
Mexico-University partners and teams of at least one student
Uruguay- Partnership with ORT University
Meet Last Year's Final teams
https://usdentrepreneurship.com/2018-competition-winners/
Important Dates to Remember
Feb. 21st, 2019- V2 All You Need to Know 
Mother Rosalie Hill Hall Executive Room 102
12:30pm
March 14th, 2019- USD Bootcamp 
Joan. B Kroc Institute for Peace and Justice Rooms AB
12:30pm
April 4th, 2019- Pitch Decks Due 
Emailed as an attachment to usdv2competition@gmail.com
April 11th, 2019- Finalists Announced 
April 16th, 2019 - Jayla Coaching Session 
Olin Hall- Rooms TBD
V2 Pitch Competition April 25th, 2018