Our Mission
The Changemaker Hub fosters a university-wide ecosystem that strengthens the collective capacity of our students, faculty, staff and community partners to address humanity's most urgent challenges through meaningful, sustainable, and innovative collaborations in order to advance USD's mission.
Our Vision
The Changemaker Hub envisions a campus that consists of students, faculty, staff, and community partners who practice changemaking in a way that utilizes their learning, skills and values to actively pursue a more just, sustainable, and equitable world.
The Practice of Changemaking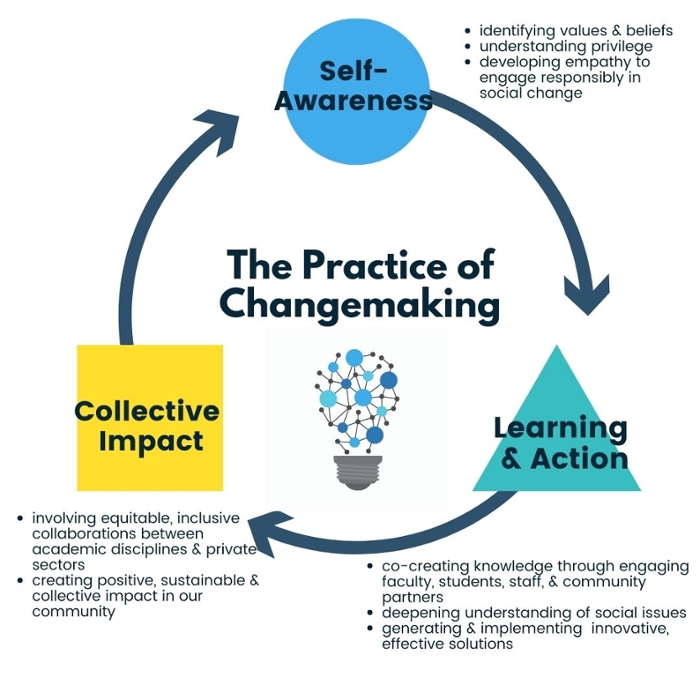 At USD, we believe that everyone can practice changemaking. We encourage our community to commit themselves to engage in addressing humanity's most urgent challenges with humility and with the understanding that our efforts are linked to those who have pursued social justice in the past and those who will follow our own efforts.