Innovative Pedagogies
Part of the CEE's mission is to inspire faculty to learn and engage with new or different teaching strategies. Our Innovative Pedagogies program is designed to provide inspiration through various mediums such as guest speakers, conferences, and workshops.
In the past years several years, we have focused on universal design learning (UDL), problem-based learning, community engagement, and flipping your classroom.  
Fall 2020 Opportunities: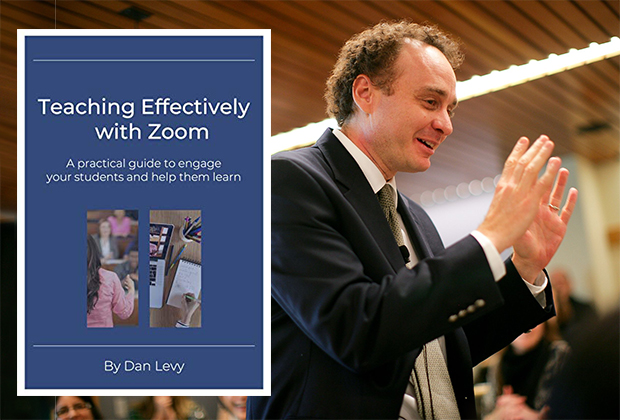 Workshop: Teaching Effectively with Zoom, with Dan Levy
Friday, October 16th, 2020 | 12:00 - 1:30 p.m. | Register Here
This workshop is aimed at helping you become more comfortable with the use of Zoom to engage your students and help them learn. Led by Dan Levy, Senior Lecturer in Public Policy at the Harvard Kennedy School and author of the recently published book Teaching Effectively with Zoom. Dan will share his perspectives based on his own teaching, observations of colleagues teaching with Zoom, and interviews with dozens of students. The session will be interactive and you will be invited to share insights from your own experience teaching with Zoom.
Speaker: Flower Darby
This event took place on September 17th, 2020. If you would like access to the recording, please email cee@sandiego.edu.
This fall, you not only have a chance to learn more about Small Teaching Online through our Faculty Reading Circle, but you also get an opportunity to meet Flower Darby, author of Small Teaching Online! Darby will be joining us, virtually, to share ideas on how to create community and connection in remote classes with a Q&A to follow. Join us for an opportunity to ask questions, bounce ideas, and dialog with Darby.
More opportunities coming soon!