CANCELLED: Hybrid Program for Catechetical Certification
Hybrid Basic Catechetical Certificate for Religion Teachers in San Diego Catholic Schools
This event has been cancelled as a preventive measure to reduce the risk related to the COVID-19 virus. Visit the university's COVID-19 website for the most current information for the USD community.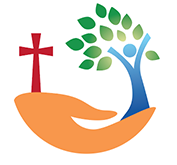 Complete your basic catechetical certificate at the University of San Diego in a hybrid format combining online and classroom instruction. USD, in collaboration with the Office for Schools and the Office for Evangelization and Catechetical Ministry at the Diocese of San Diego, is excited to offer a new hybrid program specifically designed for schoolteachers to earn their Basic Catechetical Formation Certificate. Build the foundation of your pastoral, spiritual and theological knowledge online and then come to the beautiful campus of the University of San Diego for further inspiration and to learn best practices with your fellow teachers.
Recognizing the catechetical leadership of those teaching religion in Catholic schools, this program is designed to provide professional development for religious educators to grow in their personal, intellectual, and technical capacities. The certification offers a comprehensive and systematic presentation of the core elements of Catholic faith and practice in a way that relates to their life experiences and offers an opportunity to develop an understanding of their own faith. Through the study of Scripture, and the teaching of the Church's tradition, students learn how they can provide quality, effective catechesis among the diverse people of God.
Timeline
Module 1 - (9 hours)
             Thursday, April 30- Monday, June 8
Summit - (9 hours)
Monday, June 22,  8:30 a.m. - 5:00 p.m.
Tuesday, June 23,  8:30 a.m. - 1:00 p.m.
Breakfast and lunch provided both days.
Module 2 - (6 hours)
Wednesday, June 24 - Tuesday, September 15
Module 3 & 4 - (6 hours)
Tuesday, September 22 - Tuesday, November 17
Cost: $150.00