CANCELLED: Mission Integration Institute
The Mission Integration Institute has been cancelled as a preventive measure to reduce risk related to the COVID-19 virus. Visit the university's COVID-19 website for the most current informtion for the USD community.
Explore, Reflect and Develop a Deep Understanding of the Role and Mission of Catholic Higher Education

4 1/2- DAYS, June 15-19, 2020, AT THE UNIVERSITY OF SAN DIEGO
Enhance your knowledge about the unique history, role, mission and identity of Catholic colleges and universities and become empowered and equipped to contribute to creating a mission driven culture.
You will learn about and reflect upon ways to:
• Deepen your personal sense of purpose, sense of vocation and individual leadership development.
• Gain skills to engage the tensions that arise from contemporary moral issues in a meaningful and productive way.
• Strengthen skills to foster vocational discernment, faith development and spiritual formation in students.
Who should attend: The Mission Integration Institute is designed for entry-level and mid-career professional administrators working in Catholic higher education.  This includes people working in student affairs, campus ministry, admissions, cultural diversity, communications, alumni relations and others currently interested in or exploring careers within Catholic higher education.
Previous Participant Testimonials
"I left MII with a newfound respect, appreciation, and understanding for the work of Catholic universities and how I can better integrate my university's mission both individually and departmentally."-- Kristina Garcia, Coordinator, Off-Campus Student Life, Loyola University Chicago
"The variety of positions held by the participants in their colleges & universities allowed for depth in dialogue around the various aspects of mission. The Institute did not just bring together the 'usual suspects."' -- Rev. Carl Janicki, Director of Campus Ministry, Cabrini College
"I left the Institute with a better understanding of and appreciation for organizational mission, an even stronger relationship with my colleagues, and the motivation to further integrate mission in all that I do as a higher education professional. I have since taken on a new role in the Center for Organizational Development & Leadership at Rutgers University, yet the mission-centered framework offered in MII continues to inform my work in the area of leadership education." – Ralph Gigliotti,Assistant Director for Leadership, Villanova University
Cost:  $1,450.00
*Are you the first person from your institution to attend the institute? If your Institution has never sent anyone to participate in our Mission Integration institute then you are eligible for a  $200 discount!   
You only pay $1,250.00.  Just click "First time registration" in the online registration.
Besides covering the program, the registration fee will cover your four night stay at the university and most meals.
Accommodations:  To foster community, participants are asked to reside at USD.  Each participant will have a single room and share a bathroom in a suite style apartment.   USD rests on 180 acres perched on a pristine canyon overlooking the Pacific Ocean and features beautiful 16th century Spanish renaissance architectural style.
Schedule:  The program begins Monday afternoon, and continues through noon on Friday.  Tuesday and Wednesday evenings are free for participants to explore San Diego on their own, or through USD hosted activities.
Catholic Higher Education Faculty
Erin Bishop, M.Div.
Director of Mission and Center for Christian Spirituality, University of San Diego
Erin Bishop serves as the director for the Center for Christian Spirituality within the Office for Mission at the University of San Diego. Her previous work includes campus ministry, spiritual direction and serving as an adjunct professor in the Theology and Religious Studies Department. With over nine years of experience in Jesuit institutions, she is familiar with Ignatian spirituality and is especially interested in the integration of Catholic Social Thought and how to best help form people to become contemplatives in action.

Kathy Cox, Ph.D.
Kathryn (Kathy) Lila Cox, Associate Professor of Theology at St. John's School of Theology and Seminary and in the undergraduate Department of Theology of the College of St. Benedict and St. John's University. She earned her doctorate from Fordham University in 2007 and currently explores the role of emotions in the moral life and the intersection of science and theology. A noted scholar on conscience formation, her work concentrates on how human beings shape each other, and the complex role that faith plays in decisions and actions.

Donald Godwin, Ed.D.
Assistant Vice President and Dean of Students, University of San Diego
Donald Godwin, Assistant Vice President and Dean of Students, was appointed to his role at the University of San Diego in January 2007. Prior to his post at USD, he served as Dean of Students at Marywood University, as well as other Student Affairs administrative posts at Villanova University and Marist College. He earned his doctoral degree in Higher Education Leadership from Widener University, and he also holds a Master of Public Administration degree from Marist College. For over two decades, Donald's work in higher education has focused on working with young adults to develop the knowledge and skills to create a more just society.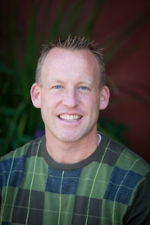 Michael Lovette-Colyer, Ph.D.
Assistant Vice President and Director of University Ministry
Michael Lovette-Colyer has served at the University of San Diego for the past nine years.  He is most passionate about helping undergraduate students to ask big questions regarding how they will live authentically, guided by a sense vocation, while offering their gifts in service of the world.  Michael also has extensive experience designing, facilitating and assessing immersion experiences.  As an adjunct faculty member in the department of Theology and Religious Studies, he teaches a section of Introduction to Catholic Theology each semester.  Prior USD, Michael spent eight years working on behalf of Santa Clara University in the office of Campus Ministry and the Ignatian Center for Jesuit Education. While at Santa Clara, he directed the DISCOVER Project, a university-wide initiative funded by the Lily-Endowment designed to engage the university community in the theological exploration of vocation.

Fr. David McCallum, Ed.D., S.J.
Special Assistant to the President for Mission Integration, Le Moyne College
Fr. David McCallum, is a Jesuit priest and educator. In addition to administration and teaching, Fr. McCallum provides consultation on issues of strategy and mission, facilitates leadership and organizational development, and offers spiritual retreats. He has served as interim Dean of the Madden School of Business at Le Moyne College, and as the interim Vice President of Institutional Advancement.
Register early, space is limited.
To register contact us at ccs@sandiego.edu.
Institute Administration:
Erin Bishop, MDiv
Director, Center for Christian Spirituality