Greg Prieto, PhD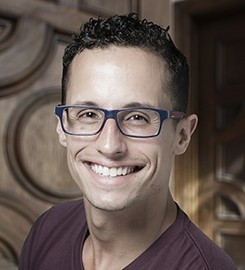 Office:
Saints Tekakwitha & Serra Hall 315D
Associate Professor, Sociology
Faculty Fellows
Professor Prieto earned his B.A. in Sociology from Whittier College in 2005, and his M.A. and Ph.D. in Sociology from the University of California, Santa Barbara in 2013.
Greg Prieto joined the Sociology faculty at the University of San Diego in Fall 2013. He teaches primarily in the Law, Crime & Justice concentration. Professor Prieto's research interests lie at the intersection of race, racism, and legal violence. His primary focuses are Mexican immigration, police and Border Patrol, and social movements.
Areas of Expertise
immigration, race, racism, legal violence, social movements
Areas of Interest
Drawing on years of community work with various organizations in Santa Barbara, Professor Prieto is committed to linking academic inquiry to community engagement. He seeks to bring the voices and experiences of those under study into the classroom and to bring students into the community, shrinking the gap between research and the subjects from whom that research is derived. He believes that student diversity is key to enriching undergraduate education. He teaches Introduction to Sociology, Quantitative Methods, Sexualities, Criminalizing Immigration, and Law & Society.
Office Hours
Section 80R
1/25 - 5/10
W
10:00 am - 1:00 pm
Saints Tekakwitha & Serra Hall - 315D
1/25 - 5/10
T TH
2:15 pm - 3:15 pm
Saints Tekakwitha & Serra Hall - 315D