Julia Cantzler, PhD, JD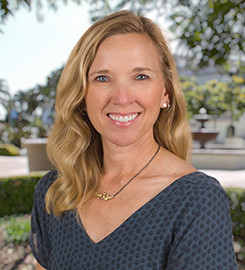 Office:
Saints Tekakwitha & Serra Hall 320
Associate Professor, Sociology
Faculty Integration Coordinator, Advocate LLC
Ph.D. in Sociology, The Ohio State University

M.A. in Sociology, University of Colorado

Juris Doctor, University of Colorado

B.A. in American Studies at the University of Colorado
Julia Miller Cantzler joined the Department of Sociology at the University of San Diego in the 2011 Fall Semester. She teaches primarily in the Crime, Justice, Law & Society concentration. Professor Cantzler's research examines the intersections of culture and politics, with a primary focus on international human rights, law, social movements, environmental justice and the rights of Indigenous peoples.
Areas of Interest
Professor Cantzler teaches primarily in the department's Crime, Justice, Law & Society concentration. Specific course offerings include Political Sociology, and Law and Society.