Thomas Ehrlich Reifer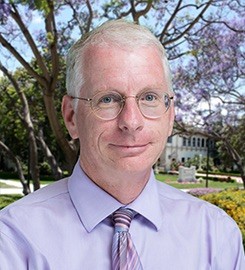 Office:
Saints Tekakwitha & Serra Hall 315A
Professor
PhD, Binghamton University, Sociology

MA, Binghamton University, Sociology

BA, UC Santa Cruz, Sociology

Dr. Reifer is an Affiliated Faculty in Ethnic Studies, Latin American Studies, Women & Gender Studies, and the Kroc School of Peace Studies. He is also an Associate Fellow at the Transnational Institute, a worldwide fellowship of committed scholar-activists; formerly worked at Focus on the Global South in Asia and was Associate Director of the Institute for Research on World-Systems (IROWS) and the Program on Global Studies at UC Riverside. He was formerly a Research Associate at the Fernand Braudel Center for the Study of Economies, Historical Systems & Civilizations at Binghamton University—where he received his MA & PhD—and IROWS. His specialty is the study of large-scale, long-term social change and world-systems analysis.
Areas of Interest
Evolution of the universe and life, emphasizing "prehistory," Neolithic revolution, comparative settler colonialisms/imperialism, comparative fascisms, American exceptionalism," political, economic and social development, militarism, state-corporate globalization, immigration, race-ethnic, class and gender formation and inequalities, in health care, criminal (in)justice systems, education, violence and warfare-welfare states, and the moral-ethical history of humanity, all studied in global, comparative world-historical perspective. Global literature, comparative epidemiology, slavery and freedom, sociology of catastrophe/disasters, climate change, environmental racism, world-regions, world-systems analysis, focusing on the capitalist world system and antisystemic movements, comparative and global finance, hegemonies, the changing social foundations of the global system, anthropology, Cartesian or (bio)linguistics, philosophy, sociological and political theory, politico-military sociology, technological change, genocide, international human rights, war crimes, crimes against humanity, torture, alternative regionalisms, media, propaganda, Tupac, hip hop, the public sphere, peace and social justice, trauma, recovery, moving from surviving to thriving, unnecessary human suffering, and how to overcome it and make the world a better place in the interests of eudaimonia (the flourishing of human capabilities, as well as those of other sentient beings).