Master of Science in Environmental and Ocean Sciences
The Master of Environmental and Ocean Sciences program combines a solid foundation of coursework with independent research, providing students with experience and skills for success in their marine and environmental science careers.
The Master of Science in Environmental and Ocean Sciences gives you the opportunity to:
Design experiments or observations that test hypotheses
Contribute new information to a knowledge base
Learn to write in a way that facilitates scientific exchange
With intensive coursework and personalized mentoring and support, the Master of Science in Environmental and Ocean Sciences degree can serve as a terminal graduate degree prior to entry into the workforce, an enhancement of skills for an existing job in a technical area or in education or a step toward a doctoral degree.
Potential Careers with MS Degree in Environmental and Ocean Sciences:
Marine Biologist
Oceanographer
Environmental Consultant
Educator (K-16)
Science Writer
Environmental Lawyer
Environmental Planner
Aquaculture Specialist
Fisheries Biologist
Oceanographic Technician
Research Associate
---
Why Choose the Master of Science in Environmental and Ocean Sciences from USD?
Research Opportunities
Research experience is a huge factor in acceptance to PhD program as well as employment opportunities. Students will have the hands-on experience of a research institution, coupled with the close faculty mentorship that is indicative of a liberal arts community. Coursework and research are combined, culminating in a written thesis. USD faculty currently are involved in research in marine geochemistry, climatology, paleoclimatology, hydrology, oceanography, marine biology, locomotion and fluid dynamics, physiology, ecology and population genetics.
Access to Partner Organizations
With access to facilities at and outside USD, you can work with partner organizations like Southwest Fisheries Science Center (National Marine Fisheries, NOAA), Hubbs-SeaWorld Research Institute, the Leon R. Hubbard Hatchery, Tijuana River National Estuarine Research Reserve, and Ocean Discovery Institute and use their facilities.
Located on the Pacific Ocean
Take advantage of San Diego's rich community of ocean specialists. The USD campus is minutes from the bay. You'll have the benefit of working in the Southern California and Mexico regions, which provide unique marine life for study.
In the
News
// October 19, 2020

Dr. Michel Boudrias wrote an Op-Ed/Commentary in the San Diego Union-Tribune on climate change and solutions for maintaining our quality of …

// October 14, 2020

We are excited to see Dr. Christian Briseño-Avena, postdoctoral researcher in Professor Jennifer Prairie's Lab, featured on Univision…

// October 12, 2020

We are so proud of our hardworking faculty who creatively adapted to remote learning this semester! Dr. Prairie and Dr. Coffey were featured…
Recent
Spotlights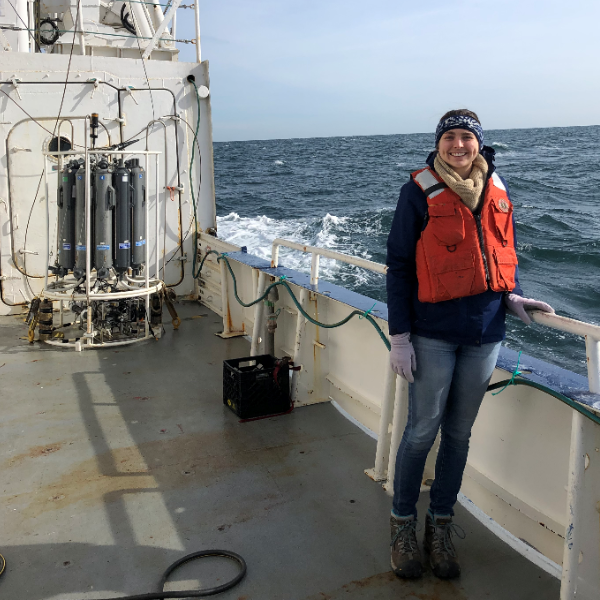 January 22, 2021
We talked with one of our alumni, Diana Fontaine '16, who majored in Marine Science and minored in History! Here is what Diana is up to now: …