Randy Willoughby, PhD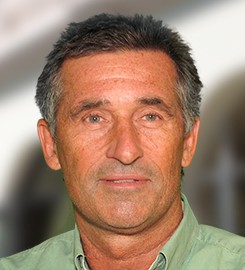 Office:
Kroc Institute for Peace & Jus 258
Professor, Political Science and International Relations
MA and PhD, University of California at Berkeley, Political Science

BA, University of California at Los Angeles (summa cum laude), Political science. His dissertation on European Missile Defense was nominated for a national political science award.
Randy Willoughby, PhD, has been on the USD faculty since 1988 and teaches course on comparative politics and international security. His undergraduate education began at the University of California at Irvine and concluded at UCLA. His graduate education was at the University of California at Berkeley, preceded by a year of study in Paris, and including a year working in the Executive Office of the President in Washington DC, a year teaching at the University of Santa Clara, and two years participating on a research project at the University of California at San Diego.
Scholarly Work
Willoughby has written on a variety of political and security issues, including European arms control, French nuclear testing, comparative nuclear proliferation, security and politics in the South Pacific, Latin American drug trafficking, Mexican immigration, the US defense budget, and global energy futures.
Areas of Interest
Willoughby emphasizes comparative and historical dimensions in international politics and security. He enjoys teaching at all levels within the department: lower division students, more advanced undergraduates, and students in the USD Master of Arts in International Relations program. He has organized several major conferences on contemporary international issues, bringing together professionals and academics from off campus for discussions with the USD faculty and student community. He regularly offers international travel courses in Mexico, Europe (including Morocco and Turkey), and Asia.