Thomas Barton, PhD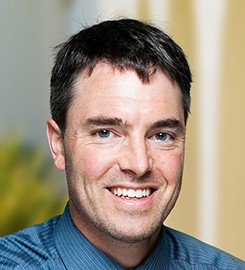 Office:
Kroc Institute for Peace & Jus 266
Professor, History
PhD, Yale University (2006)

AB, summa cum laude, Princeton University, History with a certificate in Medieval Studies (1998)
My research concerns the relationship between different ethno-religious communities within Iberia and the Western Mediterranean (including North Africa) during the medieval period (chiefly 1000-1400). After doing my undergraduate work in History and Medieval Studies at Princeton (AB 1998), and PhD in Medieval History at Yale (2006), I taught a year at Oberlin College before relocating to USD in 2007 where I am currently Professor of History. I work hard to participate in academic life on the West Coast. I am an affiliate of the Center for Medieval and Renaissance Studies at UCLA, where I have coordinated several conferences, and regularly attend the California Medieval History Seminar at the Huntington Library and Gardens. I strive every day to be a productive and inspirational teacher-scholar and see it as my mission in life to help the young men and women in my classes see why history is worth exploring and pondering as we sort out the problems of today and aspire to forge a better tomorrow.
I co-founded and co-directed for many years USD's Medieval and Renaissance Studies Program. I have also long served as a passionate advisor to the People of the Islands Club, which embraces and celebrates the diverse cultures of Oceania. I enjoy teaching an ever-changing list of courses on Medieval Europe and the Mediterranean world as well as a range of explorations into medieval, early modern, and modern world history (especially the Atlantic World and the Pacific World).
Areas of Expertise
Medieval Europe and the Mediterranean, interactions of Christians, Jews, and Muslims, Islamic history of North Africa and al-Andalus, Jewish civilization in the Mediterranean and Europe.
Scholarly Work
I am a highly active archival researcher and am honored to have won a number of fellowships and awards for my research, including full-year fellowships from the American Council of Learned Societies (2010-11) and the National Endowment for the Humanities (2019-20). A long article on the adaptation under Christian rule of Andalusi and Maghrebi share-cropping systems won the Bishko Prize from the Association for Spanish and Portuguese Historical Studies (ASPHS) for the best article by a North American scholar on a medieval Iberian topic (2012).
My first monograph, Contested Treasure: Jews and Authority in the Crown of Aragon (Iberian Encounter and Exchange, 475-1755, Penn State, 2015), explores how different non-royal Christian authorities sought to maintain or harden their administrative control of Jews residing on their lands in the twelfth, thirteenth, and fourteenth centuries and thereby challenge the crown's claim that Jews (and Muslims) were its exclusive regalian preserve. It has won two book awards. The Association for Jewish Studies awarded it the 2017 Jordan Schnitzer Award for the best book on Medieval and Early Modern Jewish History and Culture published between 2015 and 2016. Contested Treasure also received the 2016 Best First Book Award from the ASPHS, which considers all first monographs in Iberian history (from ancient to modern) in English, Spanish, and Portuguese over a three-year period (2013-2015).
I have also edited three volumes of collected essays: Boundaries in the Medieval and Wider World: Essays in Honour of Paul Freedman (Europa Sacra no. 22, Brepols, 2017), Iberia, the Mediterranean, and the Larger World in the Medieval and Early Modern Periods (forthcoming as special volume of Pedralbes published by the Universitat de Barcelona) and Iberia: Worlds of Communication and Conflict (under review with Brepols Press, Cursor Mundi series). The latter two volumes are drawn from a major international conference I co-organized that was held at the Center for Medieval and Renaissance Studies at UCLA in October 2018.
My second monograph, Victory's Shadow: Conquest and Governance in Medieval Catalonia, concerns Christian-Muslim interaction along the lower Ebro River valley between the eleventh and later thirteenth centuries. It examines how changing relations between Christian and Muslim principalities culminating in the conquest and integration of Muslim territory engendered significant political shifts and reorganizations that, it argues, were integral to the development and expression of royal authority within the emergent composite monarchy known as the Crown of Aragon. This study not only breaks new ground as the first archive-based examination of this process of territorial expansion along this boundary in any language. It also makes an important contribution to the ongoing debate among scholars concerning conquest, colonization, and frontier expansion in High Medieval Europe.
I am currently at work on two book projects, both of which I expect to complete during the 2020-2021 academic year. Community over Kingdom: The Roots of Ethno-Religious Persecution in the Crown of Aragon observes persecutory behavior from within local municipal contexts. I utilize extensive new evidence drawn from neglected municipal archives to illustrate how city and town councilors sought, with mixed success, to regulate their local Jewish and Muslim populations in pursuit of what they viewed as the common good and standards of shared residency and as a means to mitigate the wider Christian community's anxiety over the threats presented by these groups. When the distant monarchy intervened to halt these measures in defense of its claimed exclusive jurisdiction over non-Christians and to shelter them from inappropriate abuse, it stripped the Christian leadership of its local agency, thereby inadvertently increasing local anxiety and tension, prompting more violent outbreaks. The book explores a number of previously known persecutory episodes throughout the fourteenth century and uses what they depict about the changing dynamics between the Christian, Jewish, and Muslim communities and municipal-royal relationship to foreground and help account for a wave of anti-Muslim riots in the 1380s and the well-known violent anti-Jewish conversionary pogroms of 1391.
From the Hands of the Infidels: The Christianization of Islamic Landscapes in Europe, addresses another topic that has received little attention from modern scholars: how Iberian dioceses were restored and developed on lands seized from Muslim control. The book examines closely how these new episcopal sees organized themselves during the consolidation and reorganization of this conquered landscape, jockeyed with neighboring dioceses and independent religious institutions for authority, patronage, and other resources. Although the focus is on the comparative analysis of two dioceses in eastern Iberia, the book's argument applies to a wide range of restoration projects throughout Mediterranean Europe which served as a model for church foundations and diocese-formations further afield as Spain, Portugal, and other European nations colonized Africa, Asia, the Atlantic world and beyond.
Areas of Interest
Barton teaches a broad range of courses at USD, including surveys on the genesis of European society and upper-division topical courses on European interactions around the world. Strongly committed to developing interdisciplinarity at USD, he is currently co-directing the university's new Medieval and Renaissance Studies minor and serves as a cross-disciplinary thesis advisor and occasional team-teacher in the Honors Program. Barton strives to implement fresh teaching techniques in his classes in order to offer students engaging and active learning experiences.