Department of Environmental and Ocean Sciences
We offer both field and laboratory intensive courses, providing our students with outstanding hands-on experience that prepares them for graduate school and/or careers in environmental science. Faculty members and students are actively involved in research, with projects that take them all over the world.
Featured Event
CANCELED: Telling the Good News, Too - Discussing Climate with Richard Alley, PhD
This event has been canceled. Please stay tuned for updates as we hope to have Dr. Alley visit USD in Fall 2020!
Thursday, March 12 at 6 p.m.
Joan B. Kroc Institute for Peace and Justice Theatre
Communicating on climate is not always easy. Thankfully, there's Dr. Richard Alley. Author and Evan Pugh University Professor of Geosciences at Penn State, Dr. Alley studies the great ice sheets to help predict future changes in climate and sea level, and he's coming to USD as part of the Phi Beta Kappa Visiting Scholar Program.
We are a research-oriented department, offering undergraduate and graduate programs, with numerous opportunities in the field alongside passionate and engaged faculty in San Diego - and across the globe. Our goal is to bridge concepts between disciplines, so our students can address multifaceted challenges. Rooted in the liberal arts and committed to advanced research, our undergraduate and graduate students gain the benefit of a well-rounded, comprehensive education that is bolstered by applicable field work and lab experience.
---
Why Choose Environmental and Ocean Sciences at USD:
Research-Based Curriculum
Students have the ability to work alongside their faculty mentors and apply their coursework in the field - regionally and across the globe.
Faculty Engagement
Students are advised by faculty who are committed to their success, so students make the most of their time at USD from a research, coursework and experiential learning perspective.
Interdisciplinary Focus
Students graduate with a complete view of how marine and ocean sciences affect society, so they are perfectly positioned for multidimensional positions such as environmental/public policy, economics, oceanography, etc.
What can I do with this major? EOSC: Environmental Studies/Science Pathway
Recent
Spotlights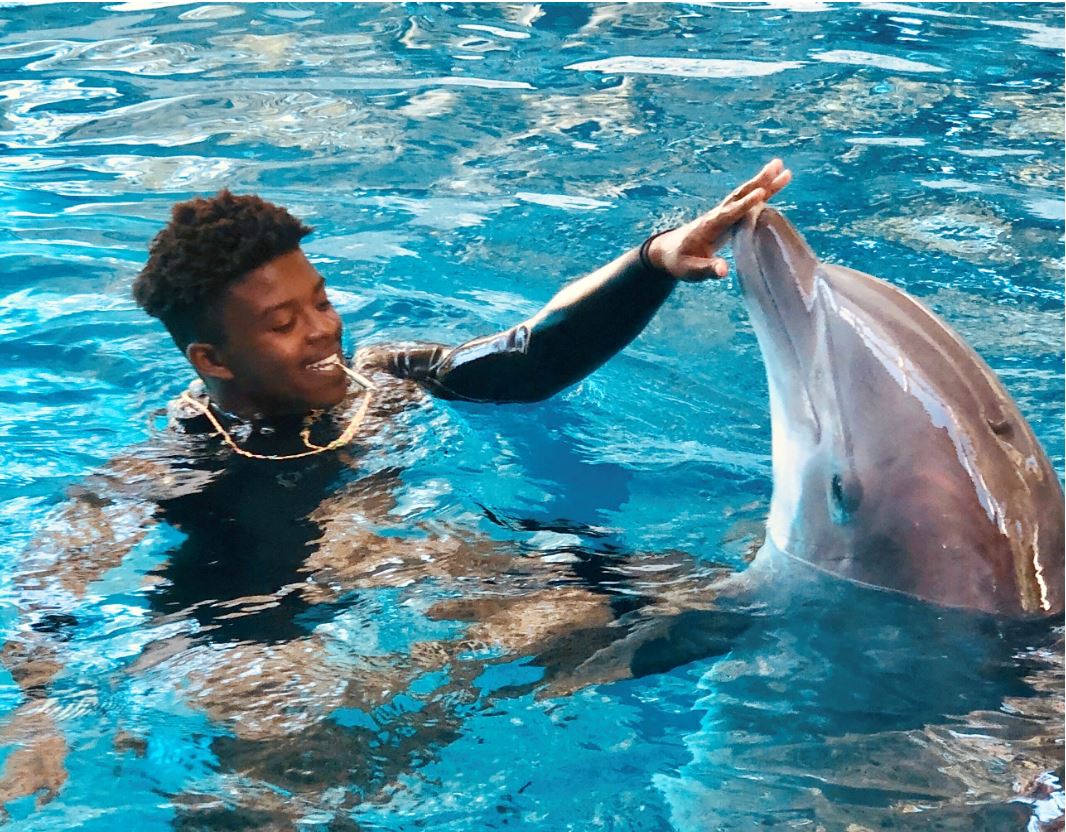 March 2, 2020
What year did you graduate and with what Major/Minor? - 2019 Environmental and Ocean Science, Marine Ecology Concentration. What is your hom…
In the
News
// March 10, 2020

From February 16–21, at least 22 USD students and faculty from the Department of Environmental and Ocean Sciences presented their work…

// December 11, 2019

Sustainability champion and USD School of Business Clinical Professor of Management, Abby Berk, PhD, has created the first carbon neutral cl…

// November 27, 2019

We want to say congratulations to our Postdoctoral Fellow Dr. Christian Briseño-Avena for publishing a paper in the journal Limnology…