Karen Shelby, PhD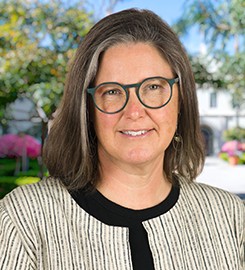 Office:
Kroc Institute for Peace & Jus 286B
Adjunct Assistant Professor, Political Science and International Relations
Karen L. Shelby, PhD, has been teaching at USD since the Spring of 2009, and is the Assistant Director of the Institute for Civil Civic Engagement. She teaches a range of courses including Sex, Power and Politics, Feminist Theory, Comparative Social Movements and Political Theory: Ancient to Modern. Her past research examined Simone de Beauvoir's engagement with the Algerian War and Beauvoir's everyday ethics of freedom. Current topics of research build on this notion of an everyday ethics. Work with the Kettering Foundation focuses on the importance of democratic deliberation in creating a robust democracy premised on citizen participation and dialogue. Additionally, research on President Obama's focus on empathy explores the idea of an everyday ethics of democracy.
Office Hours
Section 03
8/17 - 11/13
W F
9:30 am - 11:00 am
TBD - TBD
W F
1:30 pm - 2:15 pm
TBD - TBD