Kate Boersma, PhD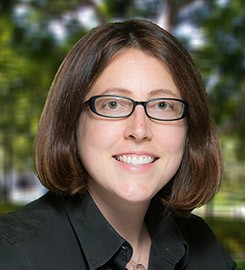 Office:
Shiley Ctr for Science & Techn 477
Assistant Professor, Biology
Ph.D. Zoology, Oregon State University (2013)

M.S. Fisheries Science, Oregon State University (2007)

B.A. Environmental Science, Spanish, Northwestern University (2001)

Universidad Nacional Autónoma, (1999)
Kate Boersma, PhD, is an Assistant Professor in the Biology Department. She uses macroinvertebrate communities in fragmented aquatic habitats of the American West as a model system to explore the ecological and evolutionary drivers of observed species distributions. Topics of special interest include mechanisms promoting coexistence in closely-related taxa, resistance and resilience of communities following perturbations, and evolutionary adaptations of aquatic taxa to extreme droughts.
Syllabi