Duncan McCosker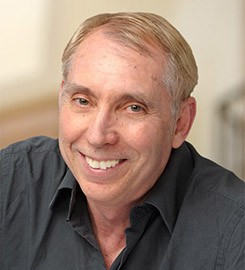 Professor Emeritus
MFA, California Institute of the Arts, Art and Design

MA, University of Southern California, Mathematics

BA, Occidental College, Mathematics
Duncan E. McCosker is a professor of Art and has taught undergraduate courses in a variety of media, specializing in photography. He has taught here and in France and Japan. His creative work in photography is focused on contemporary leisure and recreational space in Southern California and Australia with a special interest in the American experience.
Professional Experience
Taught in France and Japan
Scholarly Work
s a documentary photographer, McCosker has worked on projects in this country, Europe and Australia, exploring the public and private spaces of people engaged in leisure time activities. He was the recipient of the MacGeorge fellowship at the University of Melbourne and a University of San Diego Professorship, enabling him to photograph country and Royal Shows in Australia. His work has been shown in solo exhibitions at the Museum of Photographic Arts in San Diego, the Chrysler Museum, Worcester Museum, Carpenter Center at Harvard University, the Narodni National Museum in Prague, and the Art Museum of the Americas (scheduled 2009). He has also participated in group exhibits at the National Museum of American Art, the Biennale de la Photographie (Liege, Belgium), and the Museet for Fotokunst, Brandts Klaedefabrik (Odense, Denmark)
Areas of Interest
McCosker's interest in teaching has encompassed& black and white and color photography as well as non-silver processes, incorporating both digital and traditional methods. He oversees the internship program, primarily offering opportunities for interning students in the fields of design and photography. He has also been engaged in the Study Abroad program at USD, and has taught in Aix en Provence and Paris, France.